Kitty shooting
One day after the man who was shot by a local reporter accused the Police of trying to cover up the incident, the Director of Public Prosecutions (DPP) has recommended that the victim be charged instead of his shooter.
Jimmy Ramgobin, 28, of Sandy Babb Street, Kitty, Georgetown, was shot two weeks ago by reporter Travis Chase. The shooting allegedly occurred after the labourer reportedly pelted bottles at Chase.
Ramgobin spoke with Guyana Times on Tuesday and recounted the ordeal, revealing that at no time did he attack Chase by pelting bottles. According to the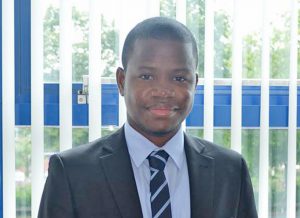 man, on the night of December 2, 2018, he went out with friends and became highly intoxicated.
On his way home, he claimed that owing to his drunken state, he fell on the parapet and lost consciousness. He later learnt that he fell unconscious in front of Chase's girlfriend's property, located along De Abreu Street, Kitty, Georgetown.
However, he was awakened by repeated kicks to his ribs and in a traumatised state, he got up and attempted to escape the beating.
"Between my sleep, I feel somebody kicking me in my ribs; when I look up, I see a man with a gun in he hand, I look on the other side, I see a girl standing on the other side, so I get up and I decided to run," Ramgobin related.
He further recounted that as he ran away, he heard several shots being fired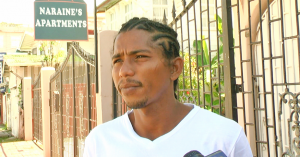 behind him and suddenly felt a burning sensation on his right foot.
He related that he was then taken to the Georgetown Public Hospital, where he received treatment, and was told by Police ranks that the matter would be investigated.
Meanwhile, the reporter allegedly told Police that he was attacked by the man who began to hurl bottles at him and in retaliation, he whipped out his licensed firearm and discharged several rounds. One of the bullets, he told Police, struck Ramgobin.
This publication was told that a .32 spent shell was recovered at the scene. As the news broke of the shooting incident, the Journalist held out that he was not involved in the shooting incident and he had no reason to be in De Abreu Street, Kitty, at that time in the morning, since he resides at Lot 1 Republic Drive, Beterverwagting, East Coast Demerara (ECD). He also related that he was not the owner of a .32 weapon.