Police are still searching for 19-year-old Joel Skeete, a University of Guyana (UG) student who disappeared after leaving a barbershop at the Demerara Harbour Bridge Mall about five days ago.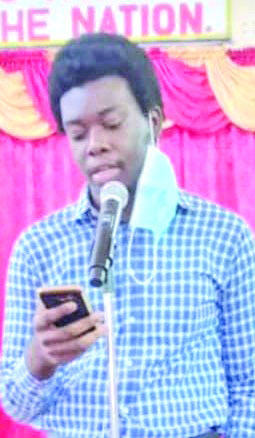 Skeete, of Republic Park, East Bank Demerara (EBD), went missing on March 31 while waiting on transportation to head home.
When contacted on Sunday, Regional Commander, Senior Superintendent Mahendra Siwnarine told Guyana Times that so far, CCTV footage has been recovered from the Harbour Bridge Mall and Government cameras located at the Harbour Bridge.
"It basically picked up him leaving the Mall heading towards the bridge but after that, we are not sure if he joined any vehicle at the bridge or if he crossed," the Commander stated.
He added that initially, the barber was detained, however, he was released after the footage showed that Skeete had indeed left the barbershop.
The Commander further stated that they were unable to identify any close friends of the teen who would have been in contact with him on the day he disappeared. At this time, the Commander stated that the Police are exploring every possible lead.
Skeete is about 6 feet tall and weighs about 200 pounds.
On the day of his disappearance, his mother, Lorenza Griffith, had reported that her son was last seen at about 19:00h wearing a dark red jersey and a pair of dark grey jeans.
She said he had gone to his regular barbershop at the Harbour Bridge Mall for a haircut, and at about 19:00h, he reportedly left the barbershop and was supposed to have been heading home.
Griffith explained that her son would usually use a taxi to get home from the barbershop since the area where they live is prone to robbery. She added that she became worried when she made attempts to contact him on his mobile phone without success.
The worried mother related that her son is a full-time University of Guyana student who is usually at home. She posited that it is unlike him not to come home.
Anyone with information on the whereabouts of Joel Skeete is kindly being asked to contact his mother Lorenza Griffith on 233-6368 or to inform the nearest Police station.