Hand-in-Hand 3-Day Inter-county tournament…
– Essequibo 27-1 after rain ended day's play at Everest
It was a frustrating day at the Lusignan Community Centre Ground as the virtual final between Berbice and Demerara was affected by the inclement weather, without a ball being bowled.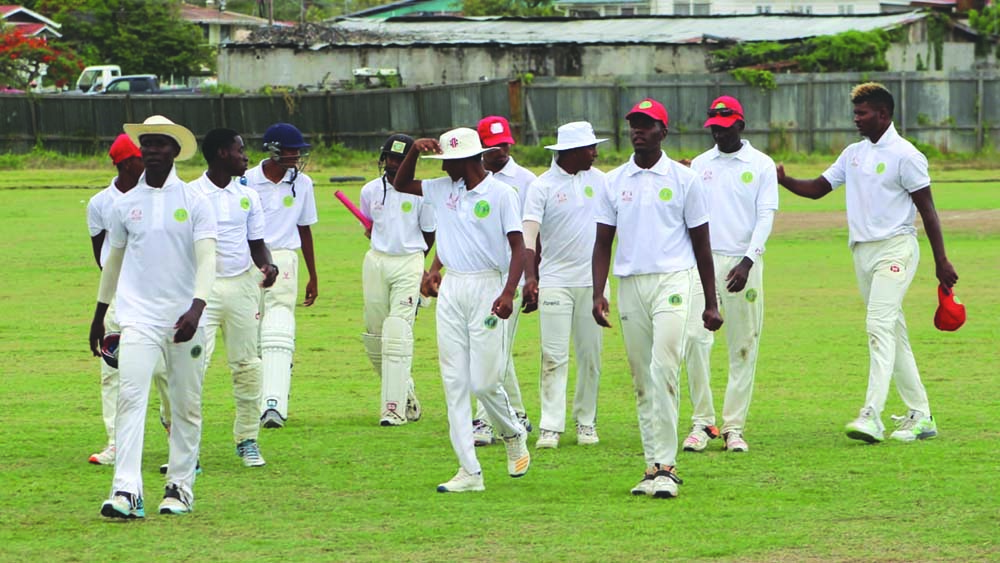 The second day of the final round between these two heavyweight teams will commence today, Thursday, May 9 from 9:30h if weather permits.
Heading into the second day today, Berbice, leading the tournament with 17 points, will remain a confident unit in successfully defending their inter-county title, but Demerara, with 16.3 points, remain tough opponents. In this current 3-Day inter-county tournament, Berbice will be aiming to capitalise on the familiar venue at the Lusignan Community Centre where they won their second-round clash against Essequibo.
Demerara will be eying a victory to dethrone the champions Berbice in a match that is effectively a two-day encounter after a rain-hit first day. With an armoury of Ashmead Nedd, Sachin Singh, Qumar Torrington and Robin Williams among others, the city side will be eager to outplay Berbice. Joel Spooner, a disciplined off-spinner, has been their in-form player who will be seeking to make a final impression for his team.
It will be an equal contest since Berbice are equally impressive with the likes of Windies U-19 selectees Kevlon Anderson and Kelvin Umroa. The tournament's leading run-scorer, Alex Algoo and his opening partner will be eyeing a solid start with the bat, if weather permits.
The pitch at Lusignan has a bit of moisture since rain has been around the East Coast on the previous days, but with the efficient ground staff present, play will be possible once the rain stays away.