As the trial of Vigilance, East Coast Demerara resident Michael Britton nears its end, the absence of the final witnesses is hindering the prosecution from closing the case. Britton stands accused of murdering miner, Refford Williams at 10 Miles Backdam, Port Kaituma, North West District, Region One (Barima-Waini).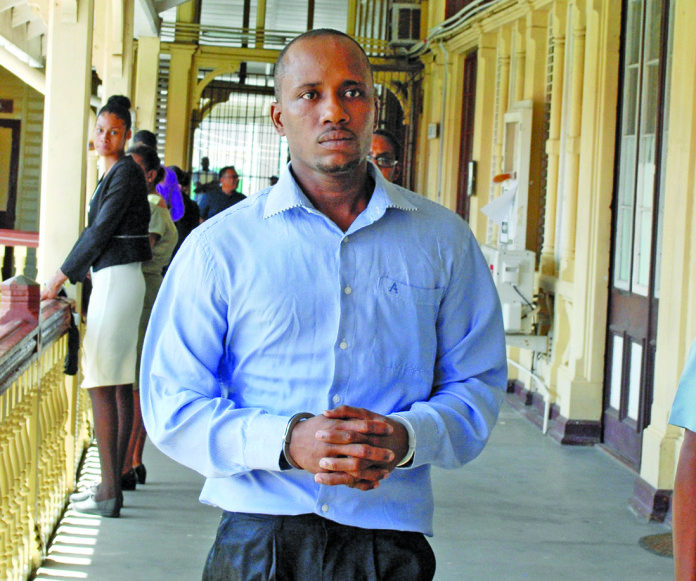 The trial was scheduled to resume on Tuesday after a brief adjournment last week, where it was disclosed then that the two witnesses would appear.
However, when the 12-member jury and attorneys for both the prosecution and defence appeared for proceedings, the trial was delayed due to the absence of the witnesses. Guyana Times was told that the authorities have encountered difficulties in getting the two witnesses, who reportedly reside in the interior, to travel to Georgetown to attend the High Court proceedings and give their testimonies before Justice James Bovell-Drakes. Nevertheless, the Judge adjourned the matter to continue this morning.
According to reports that surfaced at the time of the incident on July 25, 2013, Britton, also called "Rasta Man", reportedly used a piece of metal pipe to carry out the gruesome act on Williams who was also known as "Kamarang". He met his demise by way of blunt trauma in addition to a ruptured spleen. Reports back then had also stated that after an intense argument between the two miners, Britton allegedly retrieved the metal pipe which he used to inflict injuries on Williams.
State Counsel Mandel Moore is leading the prosecution while the accused is being represented by defence counsel Ronald Burch-Smith in association with Keoma Griffith.