Hours after a massive fire had gutted the North West Secondary School in Region One (Barima-Waini), Education Minister Priya Manickchand has already signalled plans to rebuild.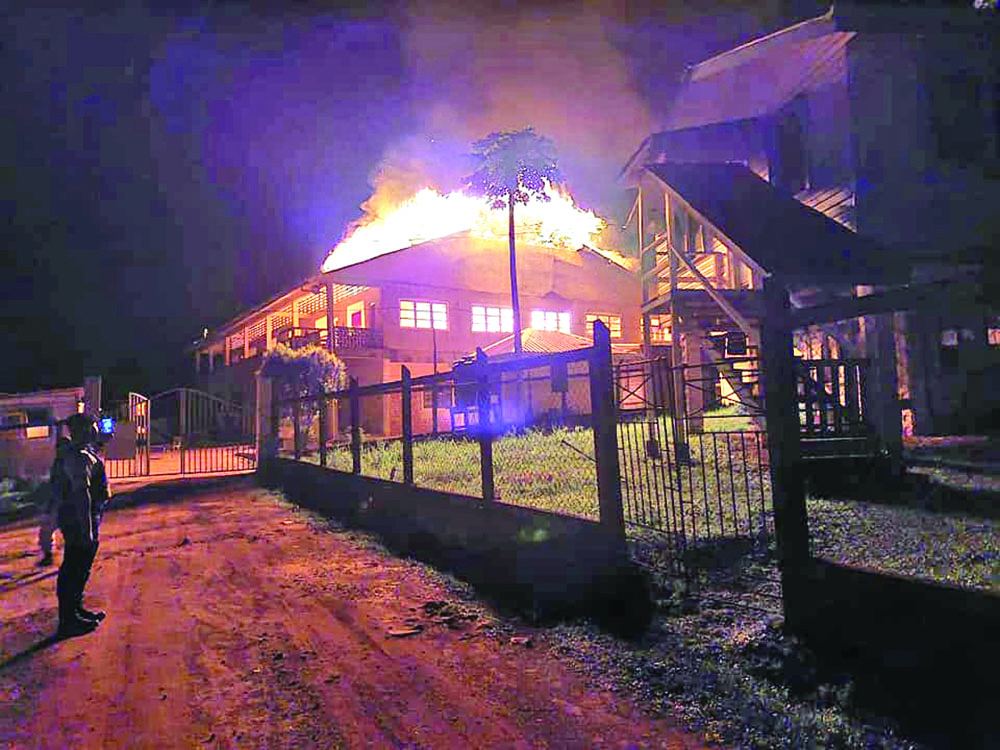 Between 22:10h on Saturday and 01:45h on Sunday, the fire reportedly erupted at the educational facility.
The affected building, a two-storey wooden-and-concrete structure measuring about 150 feet by 200 feet, consisted of an auditorium, six classrooms and a home economics department. The rooms had an undisclosed amount of stationery besides desks and benches, chalk boards, computers, laboratory equipment, kitchen utensils and other items.
Enquiries disclosed that a security guard of Baranobo Hill, Mabaruma was in his guard hut on his cellular phone when he heard three loud explosions. The sounds emanated from a room on the second floor of the eastern side of the building.
Checks were made and he observed the room engulfed in flames. The man immediately made his way to the Mabaruma Police Station and lodged a report.
On the fire Service's arrival on scene, and with assistance from members of the Joint Services and the public, the fire was extinguished – but most of the building, along with the aforementioned articles, was damaged. An investigation has since been launched.
Minister Manickchand took to social media to express dismay at the series of events, noting that she had recently visited the school and found that it was in a state to offer quality educational opportunities to students. However, she posited that the institution would be rebuilt.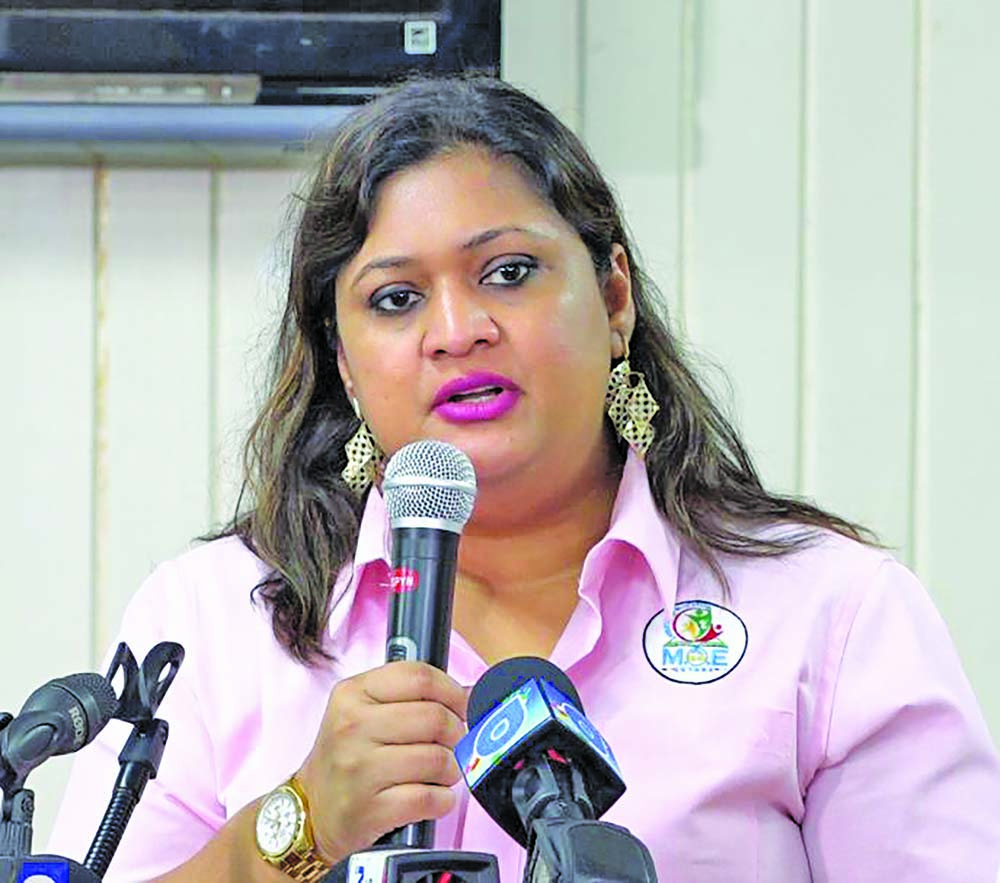 "I visited there only last month and promised that these children would receive the type of education at this school that would give them the same opportunities as the children of any national school. I am resolved that this fire will not stop us in this quest. We will rebuild better and stronger. Because together we can," Manickchand posted on her social media handle.
This fire comes just mere weeks after the North Ruimveldt Multilateral School was gutted by fire. The teaching block which housed all the classrooms, located on Mandela Avenue, Georgetown, was completely destroyed.
While firefighters had responded to the scene, the blaze quickly became uncontrollable and completely destroyed the school's main building, leaving just the outer walls standing.
Government has pledged to rebuild the structure, which had 512 students and 39 teachers. Some 65 of the school's students who were scheduled to write the 2021 Caribbean Secondary Education Certificate (CSEC) examinations had to do so in the auditorium instead.