– urges transparent, credible completion of recount, says country has waited too long
European Union (EU) Ambassador to Guyana, Fernando Ponz-Canto has lamented the unresolved state of Guyana's election and the fact that after two months, it is not a good place for Guyana to be in.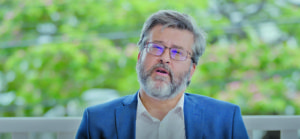 In a recent interview on the News Room, Ponz-Canto was asked his thoughts on the ongoing national recount at the Arthur Chung Conference Centre (ACCC). He expressed his hopes that it can be concluded in a credible manner and Guyanese can have a timely conclusion to the election.
"This is a process that Guyana has decided to do. It's something the top leaders have decided to do. We and everyone consider it fundamental that this process is now conducted credibly, transparently, properly. After all, the country has already waited for too long," the diplomat said.
"It is not a good thing that two months after the elections, there is still no official credible results proclaimed. As friends of Guyana, we and the majority of Guyanese want them to declare the results in a credible way and whoever won be the one to form the Government. Whoever that is, we will work with them. For that, we need an interlocutor who is democratically installed."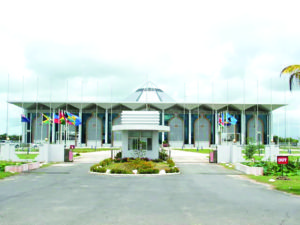 Asked whether it is likely that the full EU observation mission will return to Guyana, he noted that the EU delegation has already sent two of its permanent staff from Kingston to the recount centre. He thanked GECOM for inviting them, noting that "the more transparent the process is, the more acceptable the result will be."
Ponz-Canto was also asked to comment on the EU's relationship with Guyana in light of the election imbroglio. He explained that the relationship is a good one, one the EU is desirous of continuing and even improving.
"The relationship with Europe and Guyana is excellent, I should say. And it goes back almost to the time of the independence of Guyana. We are determined to continue cooperating with Guyana and make our excellent relationship even better. It is true Guyana is going through challenging times. But I don't want to focus on the problems, I want to focus on the solutions."
"We want the best for Guyana. It is in our interests that Guyana is stable, it is prosperous and democratic. So that's what we want to promote. I would like to stress the importance of solving the democratic problem that exists today. And starting a better time for the citizens, with a more prosperous future for the country."
But Ponz-Canto, who hails from Spain, also had some words of wisdom to impart on Guyana regarding the importance of it staying a democratic country. This comes even as the international community has made it clear that sanctions can be imposed if an illegitimate President is sworn in.
"I'm old enough to have lived in [General] Franco's Spain," he said. "That was a dictatorship. I wouldn't wish that on Spain and I certainly don't want it for Guyana or any other country. And this is something that hopefully belongs to the past. And the future should be made of peace, democracy, unity, all the values we share."
It has already been over two months of controversies and a credible winner for the March 2 General and Regional Elections is yet to be declared. After two declarations from Region Four's (Demerara-Mahaica) Returning Officer, Clairmont Mingo, which lacked transparency, Opposition Leader Bharrat Jagdeo and caretaker President David Granger had agreed to have the Caribbean Community (Caricom) oversee the recount.
That agreement was derailed when A Partnership for National Unity/Alliance For Change (APNU/AFC) candidate, Ulita Moore moved to the courts and secured an injunction against the exercise.
That injunction was discharged by the Full Court and later, the Full Court's decision was upheld by the Appeals Court. But by then, the Caricom team had long since left. GECOM re-invited them and the recount started last week with the understanding that it would last for 25 days.