Guyana oil revenue
The Natural Resources Fund (NRF) Act, which is among several oil-related pieces of legislation, is at the Attorney General's Chambers and will be subjected to a review by an expert who is currently being sourced through public tender.
When contacted, Attorney General and Senior Counsel Anil Nandlall confirmed that the NRF Act is awaiting the procurement of an oil and gas expert or consultancy firm to scrutinise same.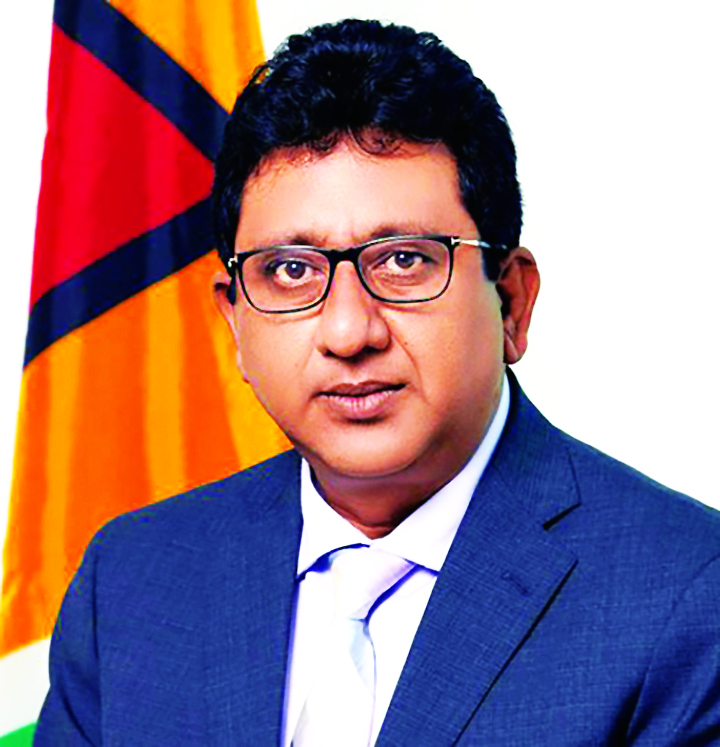 He explained that bids from both local and international consultants have already been received and are currently being examined by the National Procurement and Tender Administration Board (NPTAB).
It was previously disclosed in February of this year that over US$200 million earned in oil revenues is currently in Guyana's Natural Resource Fund, with the latest payment made in January this year.
Vice President Bharrat Jagdeo had made this disclosure during a press conference. He had explained that US$206.6 million (GY$43.1 billion) is currently in the NRF, including the latest royalty payment of US$8.3 million, which was received in January.
"So far, US$21.2 million in royalty payments have been made into the fund. And there are four payments – US$4.9 million, US$3.6 million, US$4.3 million and US$8.3 million in royalty payments, at different times – April 2020, August 2020, October 2020 and January 2021," Jagdeo had explained.
"And then from profit oil, we have March 11 (2020) – US$54.9 million; June (2020) – US$35 million, August (2020) – US$46 million and January 11 (2021) – US$49 million… so we now have US$206.6 million in the fund – US$185 million so far from profit oil and US$21.2 million from royalty."
So far, all of Guyana's oil revenues are being held in the NRF, which is banked at the Federal Reserve Bank of New York. However, this money has remained untouched, as the protracted political crisis that followed elections sabotaged any attempt to set up a system for withdrawing funds.
It is expected that once the Natural Resource Fund Act, which stipulates that various committees must be established to provide oversight for the fund, is reviewed, it will be brought to the National Assembly by the current Government.
With Guyana emerging as an oil-and-gas-producing nation, this requires the building of human and institutional capacity; crafting and agreeing to some critical policies and legal measures; and pursuing strong support and coordination among a number of governmental and non-governmental agencies.
President Dr Irfaan Ali has made it clear that monies garnered from Guyana's oil and gas sector will remain untouched in the sovereign wealth fund until a series of reforms are enacted to strengthen the Government's regulatory infrastructure for the sector.
"My Government is focused heavily on transparency and accountability. As you know, we have demonstrated this after the negotiations of the licence for the Payara. Not only did we make the agreement public, but we also made the environmental permit public, so nothing is done in secrecy," Ali had said during an address to the Forecast on Latin America and the Caribbean Conference last year.
"I've said before, there'll be an arm's length relationship with the politicians. We had international experts leading those negotiations and discussions… and, of course, the sovereign wealth fund is important, in terms of not only the securing and safeguarding [of] the funds but also establishing the conditions and the circumstances, through legislation, on which resources will be used," he had also said.
In keeping with its manifesto commitments, the Government has pledged to implement a number of measures to ensure accountable and transparent management of the country's natural resources including establishing an arm's length sovereign wealth fund insulated from political interference and upholding the Santiago Principles of transparency and accountability, and the Extractive Industries Transparency Initiative (EITI).