Finance Minister, Dr Ashni Singh during his budget presentation on Wednesday announced that told age pension will be increased by $3000.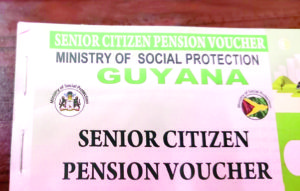 In 2021, all old-age pensioners were given $25,000 on a monthly but in 2022, they will now receive $28,000.
This he noted will place an additional $2.3 billion of disposable income in the hands of 65,000 old-age pensioners.