Following a spate of murders in East Berbice, Region Six, over the last four weeks, a young man was on Wednesday remanded, bringing the total of those remanded for the recent murders in the region to four.
Between December 16, and January 14, seven robberies were recorded in the region.
On Wednesday, Magistrate Alex Moore remanded a Corentyne man for the January 11th murder of a carpenter.
Gavindra Shivpersaud, also called 'Two Feet,' of Fyrish Village, Corentyne, was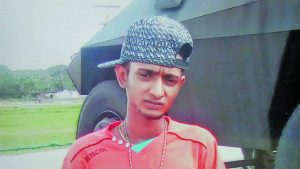 not required to plead to the indictable charge, which was read to him by Magistrate Moore at the Number 51 Village Magistrate's Court.
It is alleged that on January 11, 2019, at Number 70 Village, he murdered Navindradat Bhawan, also called 'Altaf', 21, of Lot 54 Number 70 Village.
Shivpersaud stood emotionless in the dock when the charge was read to him. The case will continue on February 21 at the Springlands Magistrate's Court.
Bhawan's body was found at about 14:00h on January 11, 2019 face down on the roadway at Number 70 Village. He was taken to the Skeldon Hospital where he was pronounced dead on arrival.
Reports are the man was allegedly beaten after he went away with a $5000 bill the accused had given him to purchase a bottle of rum. This newspaper understands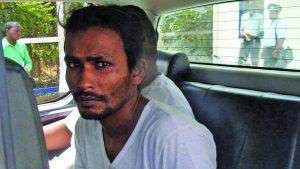 that two persons were arrested in connection with the murder. However, the accused reportedly confessed that he had lashed the carpenter but did not know if he had died.
Meanwhile, the dead man's uncle, Mohamed Safraz Noordeen, said the family is still awaiting the release of the body to have it buried.
"The doctor tell me that until they get the registration they cannot release my nephew. I don't know how long my nephew is going to be there before he is buried, because we don't know how long it gon take to get the registration," h disclosed.
This publication understands that authorities are waiting the toxicology report, since the autopsy was inconclusive.