Coronavirus
Only 60 passengers to be accommodated on MV Kimbia – T&HD
In an urgent notice via its Facebook page on Wednesday, the Transport and Harbours Department announced that only the first 60 passengers will be accommodated on the MV Kimbia, in light of the coronavirus pandemic. That vessel plies the Georgetown to Kumaka, Region One (Barima-Waini) route. According to the T&HD, the vessel will depart Georgetown at 13:00h on March 28 and as such, the Department urged passengers to be on time so that the ticketing and sanitisation process can be conducted.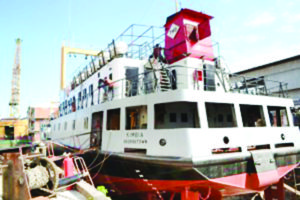 The T&HD management expressed regrets for the inconvenience caused by its effort to safeguard its employees and customers against COVID-19.