Opposition Leader Bharrat Jagdeo has expressed concern over the awarding of over $479 million in contracts by the Public Infrastructure Ministry via selective tendering process.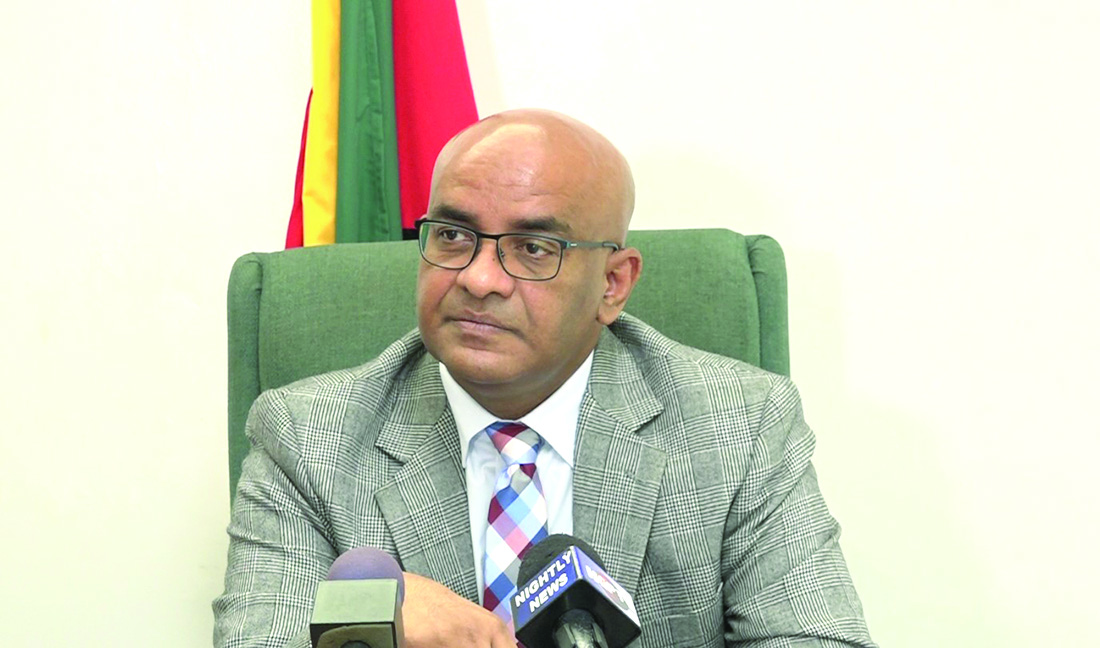 Jagdeo at a recent press briefing told the media that from January 4, 2019 to April 8, 2019, $479.9 million worth of contracts were doled out, with most of them being awarded through the selective tendering process or no tendering process.
"This is unbelievable in three months and most of it is through selective tendering or no tendering and so we have looked at some of the companies that got the contracts. Some are, we checked the registry and we cannot find any documents incorporating them as a company or with a business registration. That is some of the people who got these contracts. Some who got multimillion-dollar contracts just have a business registration," he stated.
The Opposition Leader explained that the People's Progressive Party (PPP) is in the process of securing the names of the persons to whom the trademarks of the businesses are registered to, adding that many of them were recently formed.
"…most of these were newly formed, you have some fancy names too, like over $6 million to a company called A CREOLE RESTAURANT. Over $6 million, and this is for contracts in the Ministry of Public Works (Infrastructure), to do public works, one is a creole restaurant… I have some of the names here but I am not going to call the names now because we are checking now for these and you will see again a pattern there, friends and family, what we are seeing everywhere, and this is taking place in the regions, almost every region," Jagdeo added.
He also spoke about the recent action of the Regional Chairman of Region Nine (Uppe Takutu-Upper Essequibo), Bryan Allicock, who wrote to the Public Procurement Commission to point out that many projects in that region were being awarded without the requisite rules in such processes.
"In the letter that he wrote them, said that approximately 60 projects were awarded and that only 18 were advertised and the rest came from selective tendering and a lot of these are to cronies, cronies and family. Another recent letter, one of the Toshaos in a village in South Central said that people went in, broke down the fence, and he doesn't even know how a contract was awarded in his village. Some contract is awarded but you know the situation that people cannot go into Indigenous villages without permission etc, so that is taking place right across the country."
The Opposition Leader added that the PPP has been vocal about corrupt practices by the A Partnership for National Unity/Alliance For Change coalition Administration since it took office but that there seems to be an increase of such occurrences.