Police Commissioner Leslie James in his New Year's message announced over 500 officers who were promoted to higher rank within the Guyana Police Force (GPF).
James expressed in his message that the GPF was at a pivotal juncture whereby reformation was imminent and fruitful results were expected by the first quarter of this year.
He added that following consultation with their United Kingdom counterparts, the Force has embarked on work in three domains: training, infrastructural development, and human resource management of officers.
While zeroing in on the promotions, James acknowledged, "Promotions cause the recipients to exude feelings of joy, satisfaction and of course, a sense of achievement. Equally, it can be a catalyst to motivate ranks who may be despondent because of not being promoted on this occasion. All is not lost; I urge that you remain resolute and steadfast in your good performance."
To fill the post of Assistant Commissioner, three senior superintendents: Edgar Thomas, Royston Andries-Junor and Paul Langevine were promoted.
Meanwhile, Superintendents Phillip Azore, Brian Eastman, Adrian Simon, Linden Lord, Khalili Pareshram, Michael Sutton, Linden Isles, Michael Kingston and Charmaine Jones-Stuart were positioned as Senior Superintendent.
Other ranks of the Force were awarded with the position of superintendent, deputy superintendent, assistant superintendent, cadet officer, chief inspector, inspector, sergeant, corporal and lance corporal.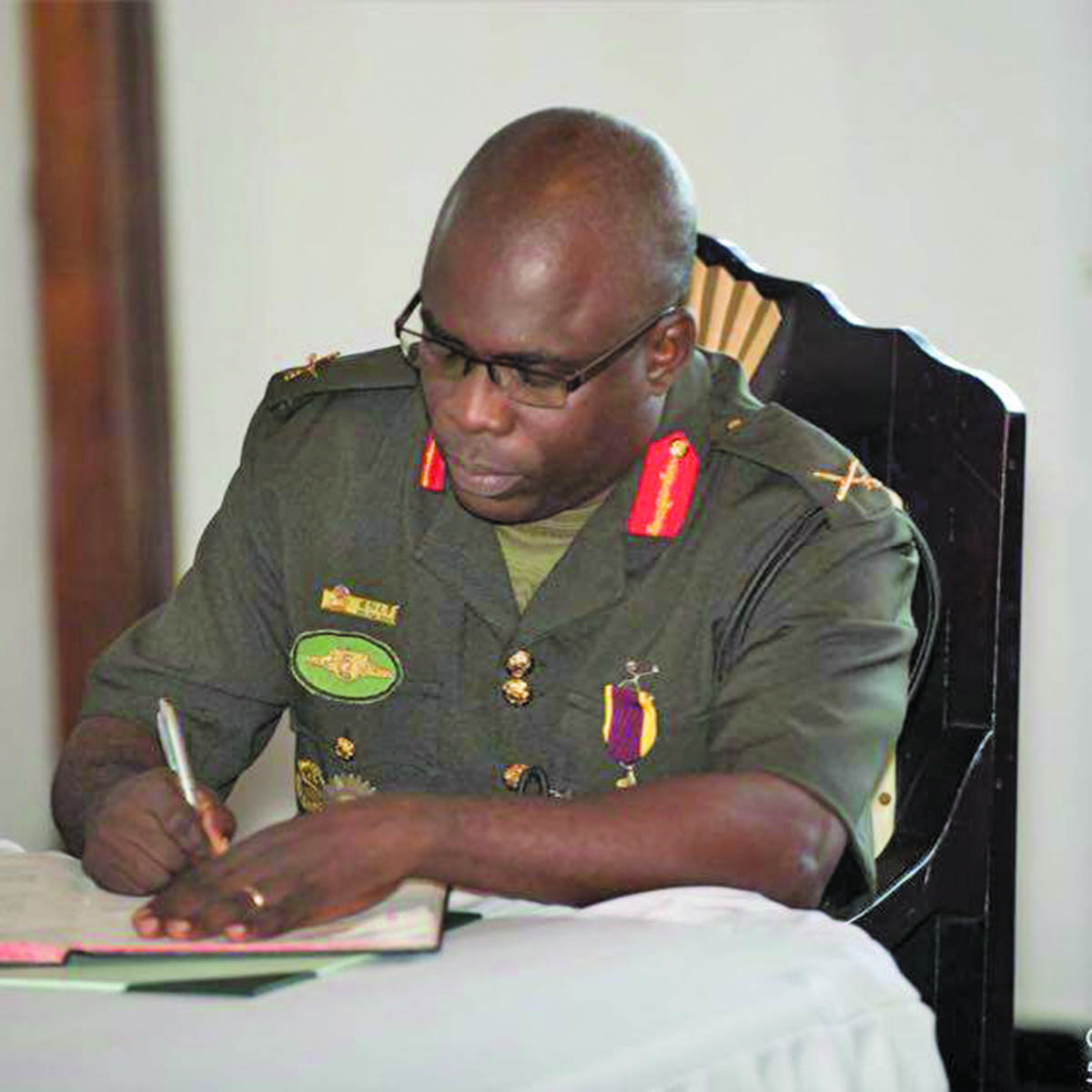 The Top Cop sought to mention that the Force has managed to maintain public security which was evident from a decrease in serious crimes, including gun-related robberies and fatal accidents. According to statistics, serious crimes decreased by 11 per cent, robbery under arms by 13.2 per cent, and there was a six per cent reduction in fatal accidents.
In 2018, 31 officers were promoted from the rank of corporal to sergeant while 43 ranks who were once lance corporals were promoted to corporals, and 22 from constables to corporals.
Additionally, 66 ranks who held the position of constable were advanced to serve as lance corporals.
GDF promotions
Meanwhile, the Guyana Defence Force (GDF) also raised the stakes for 706 of its ranks for 2019, which was announced by the Chief-of-Staff, Brigadier Patrick West.
Leading the list is Substantive Warrant Officer Class Two Marvin Pilgrim, who was promoted to the position of Acting Warrant Officer Class One. Christopher Harmon, Dyanor Wilson, Hesley Craig and Brian Ferdinant also followed in the same category.
Acting Warrant Officers Class Two Lawrence Assanah, Eon Winter and Cleveland O'Brien were promoted to Substantive Warrant Officer Class Two.
Back in 2017, the life of the Police Service Commission had expired, and President David Granger had ordered that it put the promotion of senior ranks on hold. However, in November, a High Court ruling by acting Chief Justice Roxane George established that the President breached the Constitution when he issued a directive to halt promotions.
This move had been reported to have had a demoralising and demotivating effect on Police Officers. Acting Top Cop at that time, David Ramnarine signalled that the situation had also caused some uneasiness among the junior ranks.
After that, Government's spokesperson, Minister of State, Joseph Harmon told media operatives at a post-Cabinet press briefing that both the Police and Public Service Commissions were before the Parliamentary Committee on Appointments.
After nearly one year in August of 2018, a five-member Commission was installed to serve for three years.