…almost 100 persons benefit from cement & steel subsidies
Throughout its term in office thus far, Government has delivered a significant 6400 house lots to applicants in Region Three (Essequibo Islands-West Demerara).
Housing Minster Collin Croal announced that from August 2020 to the ending of 2021, some 2182 lots were allotted in the region, of which persons are already accessing their new plots.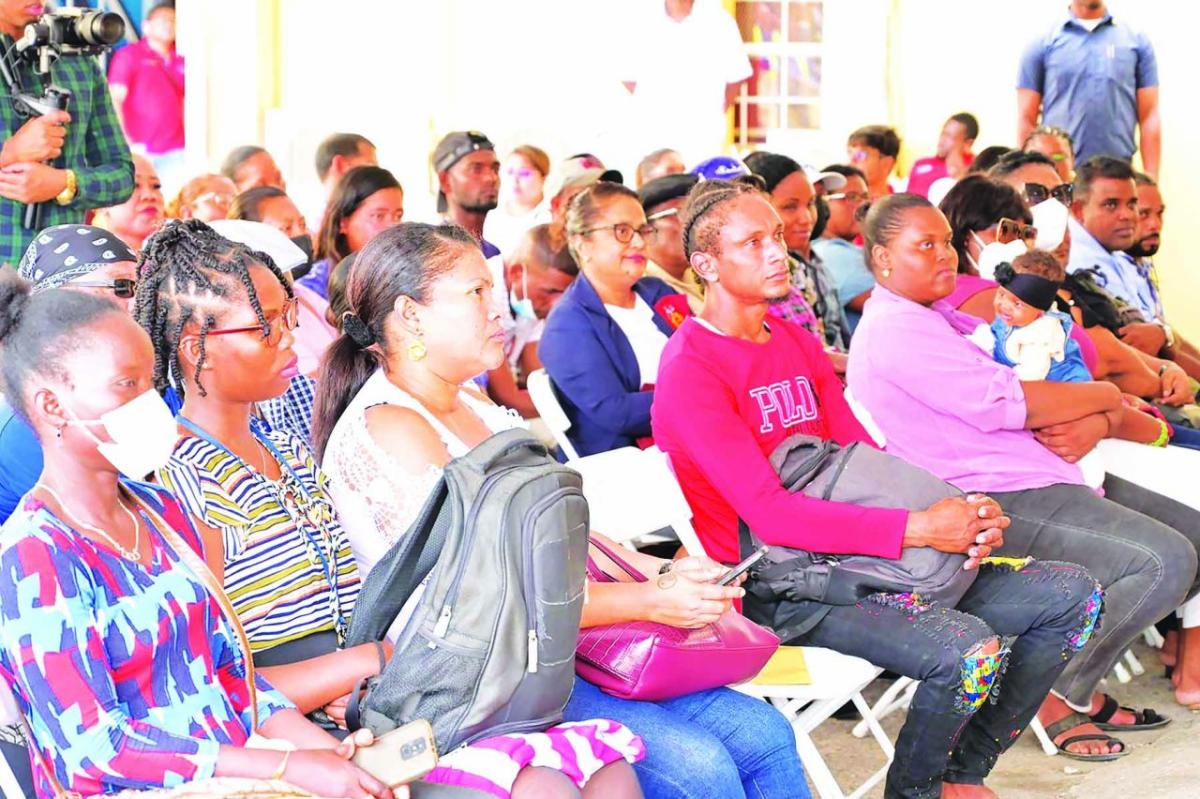 He continued, "For last year, for which we have just signed for infrastructure works, we allocated a further 4324 lots in Region Three…We're talking about in two and half years, a total allocation of over 6400 in Region Three."
While the Ministry is making a dent in the existing backlog it met after assuming office in 2020, this number continues to rise. An evaluation of the pending applications for Region Three one year ago stood at about 14,000. As of now, Minister Croal said the number is now 13,652 pending applicants.
"That tells you that while we're allocating, you still have new persons who are applying. Obviously, they have met the criteria and they too would like that opportunity to own their own lot or their own home," Croal shared.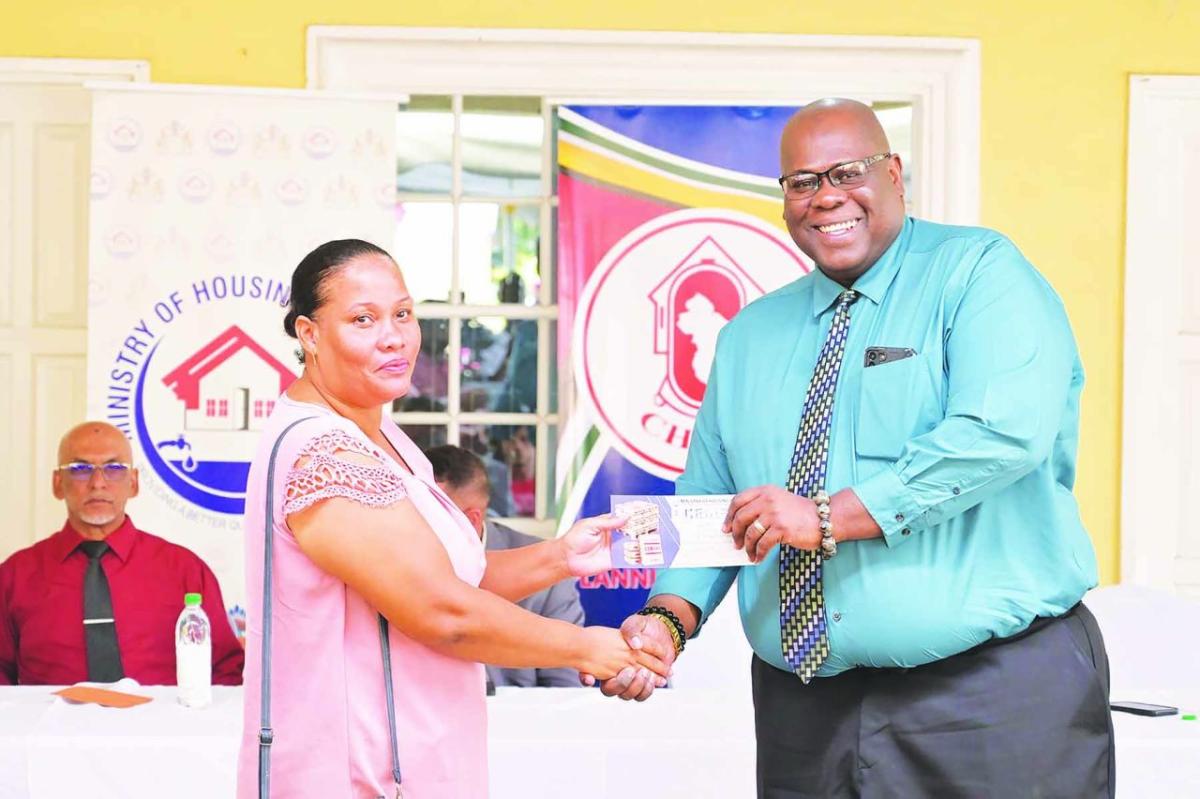 He underscored that Region Three is under major infrastructural development, including the $13 billion Schoonord to Crane four-lane highway and the new Demerara Harbour Bridge.
On Monday, almost 100 persons from Region Three benefitted from the steel and cement subsidy distribution.
Chief Executive Officer of the Central Housing and Planning Authority, Sherwyn Greaves explained that after assessing applications for the subsidy, successful individuals will now be able to benefit, adding that it is not a one-off programme.
"We're here today to put this initiative in place. We went through the region. We visited over 150 persons. Today, we are going to be giving out vouchers to close to 100 persons who were successful. And this is not a one-off programme. This programme continues forever. Once the President puts something in place to benefit the citizens, he ensures that citizens benefit forever," Greaves pointed out.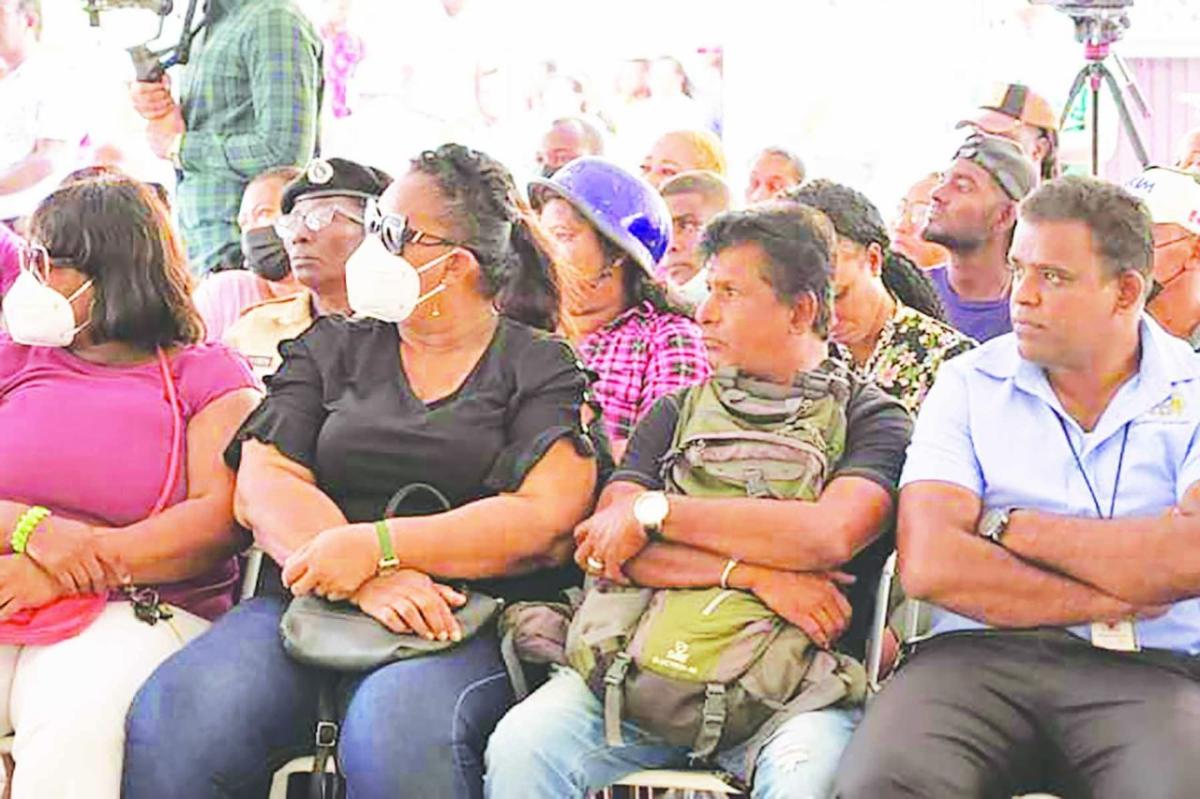 Thus far, only a few suppliers from the region are onboard to supply the steel and cement to these beneficiaries. Greaves encouraged enterprises in Region Three to be involved in the supply chain by indicating their interest to the Ministry.
"We want to encourage more persons to come forward to us and we will add you to the list so you can benefit. The prices are competitive. Regardless of whichever supplier you go to, you will get the same price," he added.
This initiative comes from a commitment made by President Irfaan Ali at the International Building Expo 2022. For homes $6 million and lower, Government will support homeownership to give every builder the steel and one sling of cement. Secondly, for every other category over $6 million until $25 million, two slings of cement will be provided. Two tenets must be in place before the subsidy is released – ownership and an approved building plan. Persons occupying private lands can also apply. (G12)