The Protected Areas Commission of Guyana (PAC) and the Guyana Tourism Authority (GTA) on Tuesday signed a Memorandum of Understanding (MoU) to ensure that tourism continues to meaningfully contribute to promoting conservation values of Guyana's protected areas, supporting biodiversity conservation and improving the well-being of local people.
The agencies have pledged to secure the necessary financing to realise the purpose of the MoU.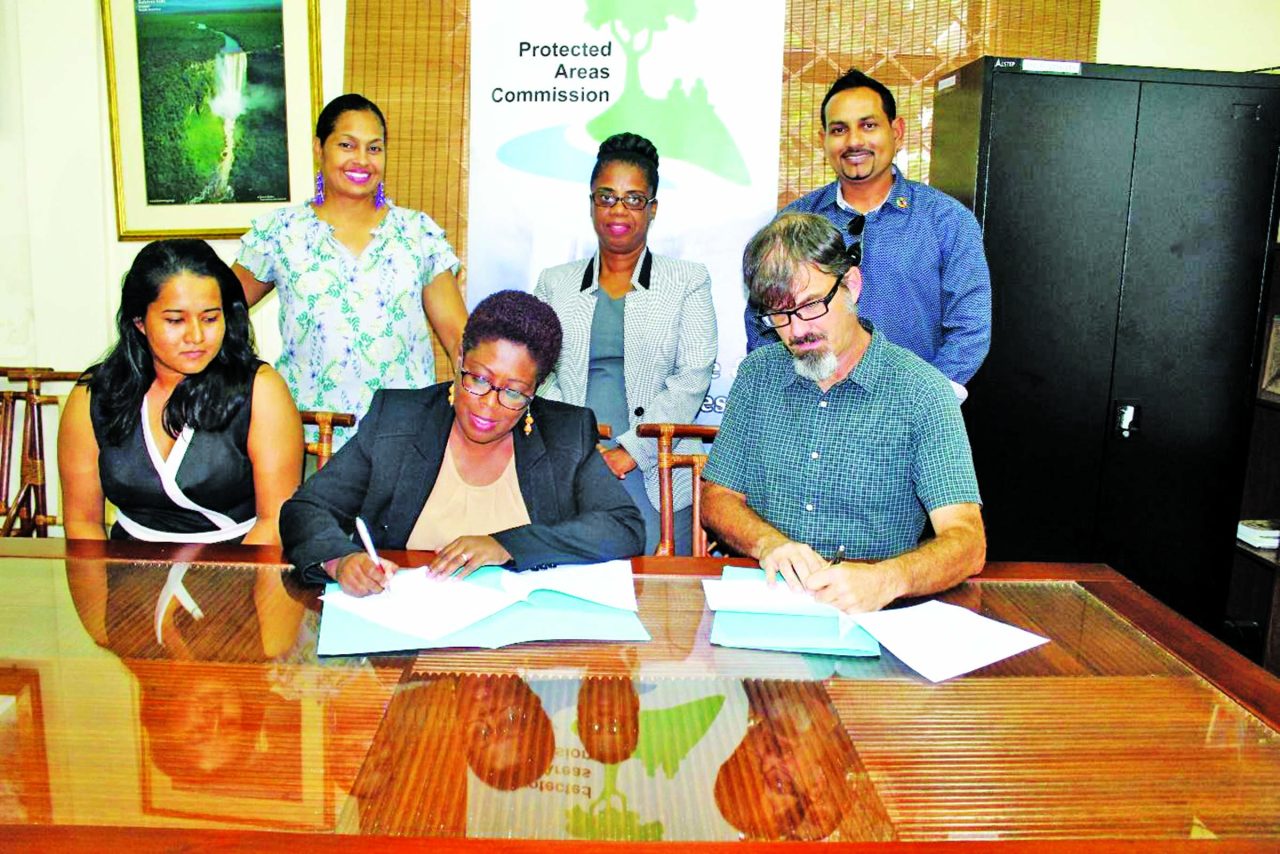 This includes developing and implementing tourism business plans that support the core conservation goals for Kaieteur National Park and the other Protected Areas to maximise the revenue opportunities related to conservation tourism development within the National Protected Areas System.
Conservation tourism is an evolution of the concept of ecotourism and is defined as a form of tourism that makes net positive contributions to the conservation of biodiversity and ecosystem services.
The PAC and GTA will also work with communities within and adjacent to protected areas to support community-led tourism enterprise development and improve livelihoods.
In addition, the GTA will provide licensing and training services to tour guides and tourism businesses operating within and adjacent to protected areas to help to raise quality and sustainability standards.
Director of the GTA, Brian Mullis stated "The PAC and GTA's aims are closely aligned. Both agencies support conservation tourism and are focused on biodiversity conservation and maximising the related benefits to local communities. We can achieve more through collaboration".
PAC Commissioner Denise Fraser pointed out that there is a tourism component in the management plan of each of the protected areas.
This, she noted, is because the PAC is of the view that well-managed tourism can contribute to the management of our national protected areas. Collaboration between the PAC and tourism managers is important to ensure the objectives of conservation and sustainable development are met.