Motor bikers Kevin Persaud and Raviero Tucker and race car driver Sharima Khan have become the latest beneficiaries of Palm Court's benevolence.
At a simple presentation ceremony on Thursday at the entity's Main Street location, these motor racing enthusiasts were each given Palm Court sponsorship for the National Race of Champions set for Sunday, July 2, at the South Dakota Circuit.
Speaking at this ceremony, Palm Court Manager Sasha Lewis explained that the entity has been supporting the sport of motorised racing in the past, and these sponsorships are a way of expanding that support base.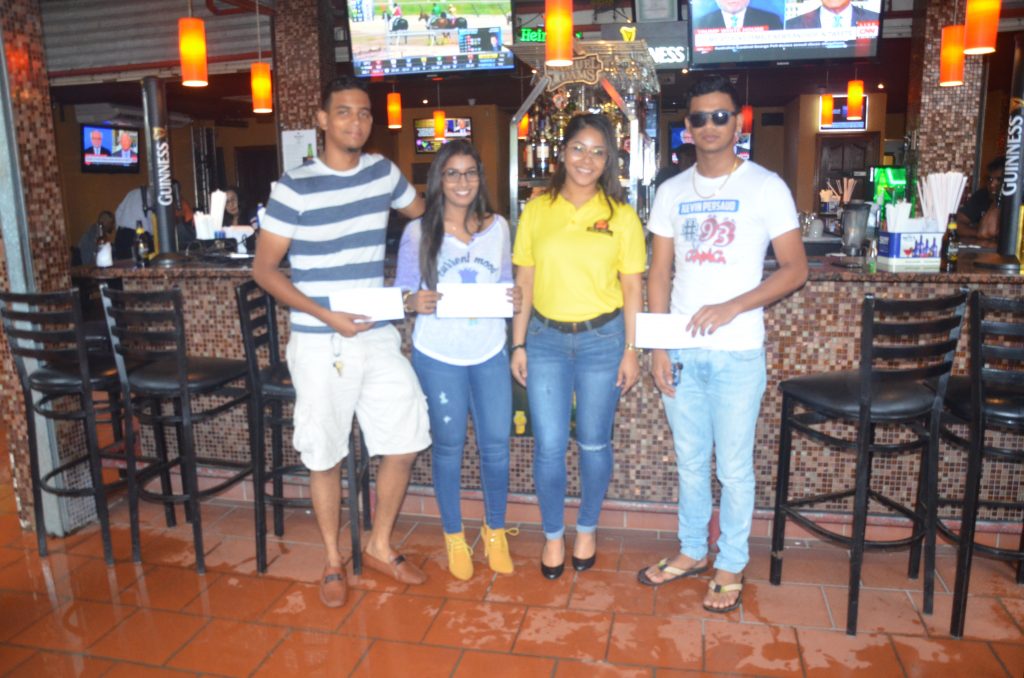 Lewis expressed confidence that the three racers would produce their best performance against the stiff competition expected, given that they all have been hard at work with their respective machines.
The National Race of Champions, which will be used as a warm-up for the second round of the Caribbean Motor Racing Championships (CMRC) slated for July 30 at the Frankie Boodram Wallerfield International Raceway in Trinidad and Tobago, has seen a large registration of competitors to date.
The Guyana Motor Racing & Sports Club president is calling on the fans to come out in their numbers to support this event. Acknowledging that numerous persons would attend the November meet to cheer for their Guyanese drivers, he is urging that the same enthusiasm be displayed at local meets, in order to encourage more drivers to compete. He himself will be competing in Group Two at the meet. He explained that when drivers participate at these local meets, it gives them a chance to become privy to any flaws their machines might have ahead of the favoured November CMRC final round.
The day's activities, set to get underway at 08:00h, will be coordinated by the GMR&SC Club, in partnership with a number of sponsors.  Admission to the venue is $1,000 for adults and $500 for children under 12.