A well-known pandit and his son were on Tuesday morning found dead in their Delph and Craig Streets, Campbellville, Georgetown home after tenants complained of a stench emanating from their home.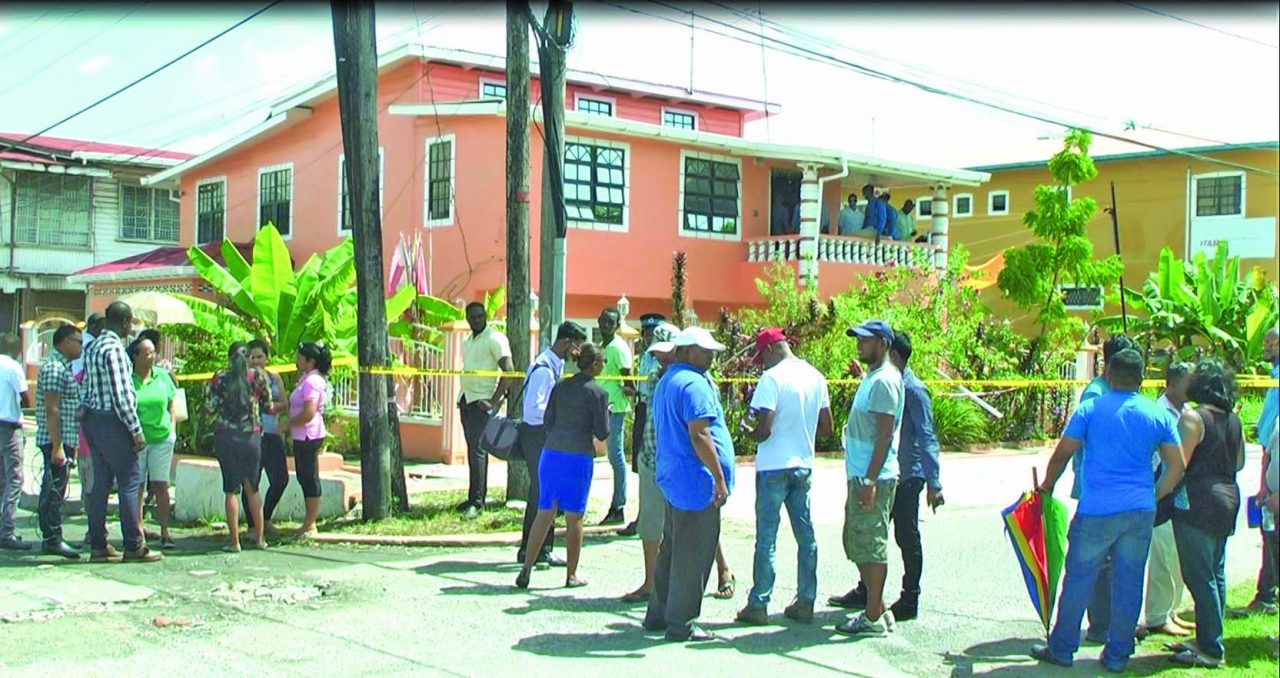 The dead men have been identified as 61-year-old Deonarine Liliah and 28-year-old Gopaul Liliah of Lot 25 Craig Street, South Half Section G, Campbellville, Georgetown.
Reports are detectives found the back door was left ajar. The young man's body was reportedly found lying face down on the floor in a pool of blood with a red jersey wrapped around his head. There were three stab wounds to his back, one each to the left and right-side abdomen and two to the chest.
On the other hand, his father was found lying on his back in the living room. He was clad in a pair of white long pants and a multicoloured top and his face was covered with a multicoloured jersey.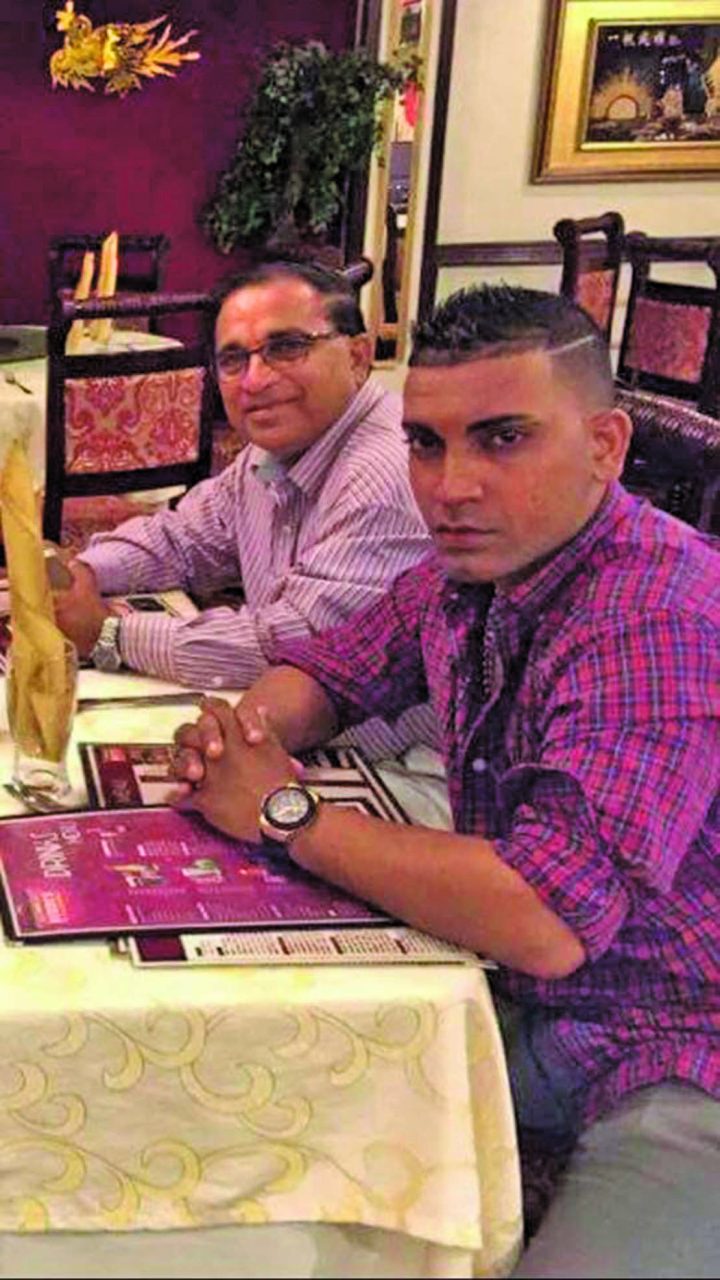 He sustained four stab wounds to the front of his abdomen, four to the left side of his abdomen, one to the lower back and one to the right hip.
Sources close to investigations told Guyana Times there was no signs of forced entry.
However, CCTV footage collected from nearby buildings revealed an unidentified man scaled the fence and entered the premises through a front door. After some time, he was seen leaving the house with two bulky bags and a bucket. The house was ransacked.
Additional information revealed the pandit, who is also an astrologer, and his son resided in the upper flat of a two-storey wooden and concrete building while the lower flat is occupied by a 40-year-old home aid worker.
The two men were last seen at about 06:00h on Saturday last by the tenant, who confirmed that they spoke to each other. Nevertheless, at about 21:00h on Saturday night, the tenant said she was using her landlord's Wi-Fi when it suddenly went off and it was around the same time she heard footsteps in the upper flat of the house.
After three days had elapsed and no sign of the men, the woman became suspicious and went to the Kitty Police Station where she made a report. She was accompanied by three Police ranks to the premises.
It was then the gruesome discovery was made. The bodies of the two men were already in a state of decomposition.
At the scene on Tuesday, Jairam Liliah, a brother of the dead pandit, told Guyana Times that he received a telephone call from his nephew, who resides in the United States instructing him to check on his father and brother since the tenants complained of getting a "funny" smell.
However, at the time, he was busy and as such, sent his son to check on them. The son reportedly called out to them but there was no response. He called several times and it was the same thing. This prompted him to contact the Police but by that time, the tenant had arrived with the Police.
The man recalled that he last spoke to his brother on Saturday but at no point in time did he tell him he was having issues with anyone. He also said his brother's other children and relatives reside overseas, and they have since been informed of the deaths.
He could not say much but told Guyana Times that his nephew was only discharged from hospital a few days ago. He suffered from severe depression.
Meanwhile, the bodies of the two men were taken to the Lyken Funeral Home where they await post-mortem examinations. The Police are continuing their investigations into the double murder. One person has been arrested so far. (Bhisham Mohamed)