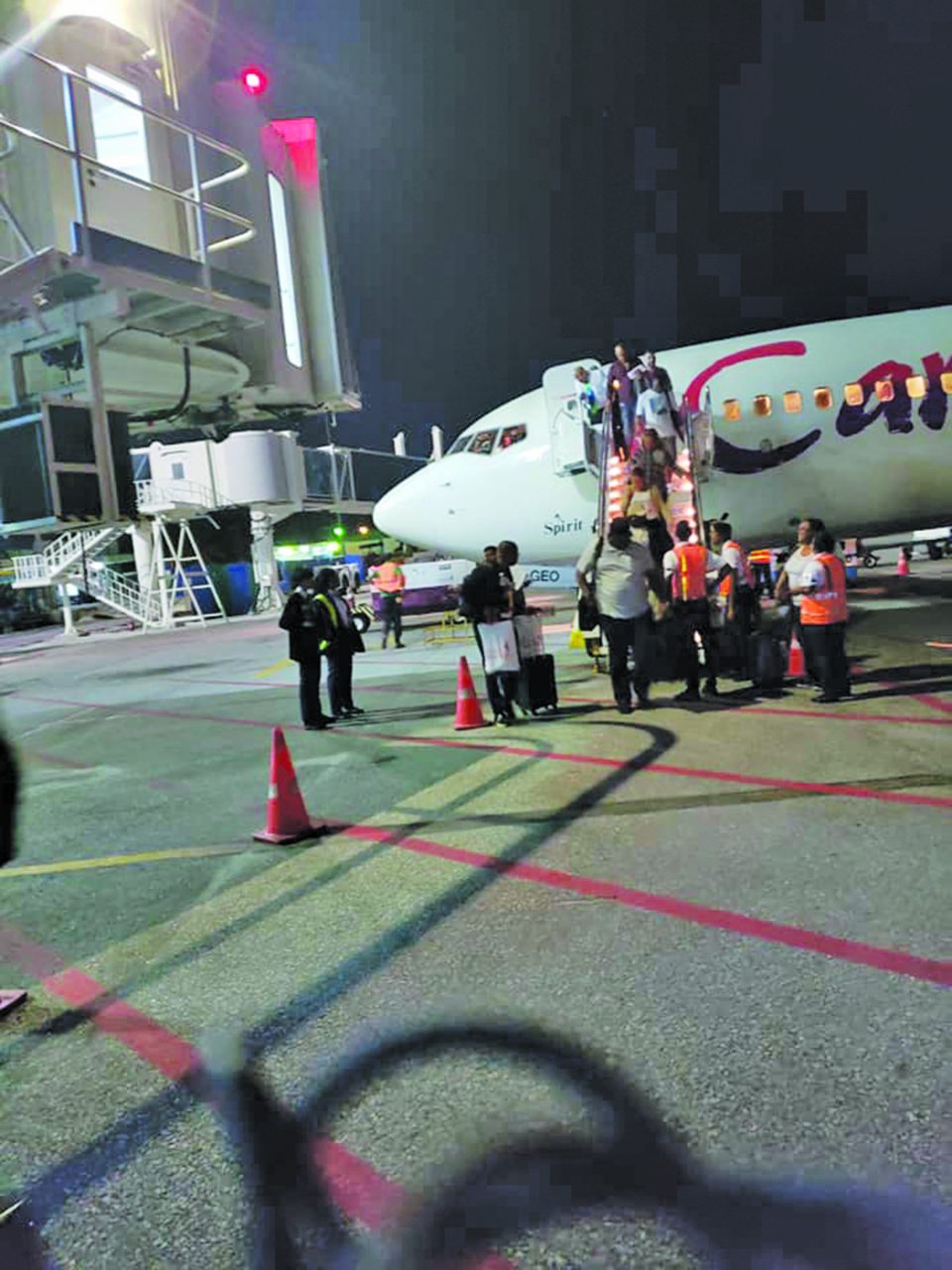 Despite the millions of dollars in improvements being made at the Cheddi Jagan International Airport (CJIA), passengers on social media vented their frustration as they were forced to use the tarmac after one of the airport's air bridges reportedly malfunctioned.
In a social media post, one such passenger complained about the fact that despite being forced to pay CJIA's increased fees of $7500, he had no choice but to disembark and walk on the tarmac while the boarding bridges were inoperable.
Last month, CJIA had announced that as of April 1, arriving and departing passengers would have to pay an additional US$35… all to support the ongoing CJIA expansion project.
According to Caribbean Airlines, one of the major airline carriers at the airport, they were informed that both the airport security fee and the airport passenger service charge would be increased.
"The total cost of the new fees to all travellers for a return trip is US$35 or $7315. For departing passengers, US$17 and US$15 for arriving passengers, payable in Guyana dollars at the prevailing foreign exchange rate."
Caribbean Airlines had also revealed that CJIA had advised all airlines that these increases were to support improvements at the airport, with the new fees being collected at the check-in counters and arrival hall for departing and arriving customers respectively from April 15.
It was only a few days ago that outside and inside the CJIA was flooded. Around that time, there had been heavy rainfall. Efforts to contact airport officials for a comment were futile.
The project got underway in 2012, under the People's Progressive Party/Civic (PPP/C) Administration when Guyana secured a US$138 million loan from the China Exim (Export-Import) Bank to fund the expansion and modernisation project, for which the Guyana Government was to contribute some US$12 million.
The A Partnership for National Unity/Alliance For Change (APNU/AFC), when in Opposition, had cut the funds the then Government – People's Progressive Party (PPP) – had allocated for the CJIA expansion.
When the coalition Government came in to power in 2015, the project was put on hold, but after some discussions, it was later announced that the project would be continued but several aspects were cut from the original design.
After the 32-month projected completion date had passed, officials had been optimistic of the project being completed by 2017. However, the extension of works into 2019 comes in disparity to an earlier commitment by Government where it committed that the works associated with the expansion would have been completed by the last quarter of 2018.
Upon completion, the airport is expected to have four air passenger boarding bridges for arrivals and departures; a 450-seat departure area, escalators and elevators in addition to an extended runway catering for larger categories of aircraft.