Senior pastor at the Universal Church of the Kingdom of God (UCKG), popular television host Haleno Luiz, was on Monday arraigned before Chief Magistrate Ann McLennan at the Georgetown Magistrates' Courts, and  has been remanded to prison for causing the death of pensioner Maurice Mosely by dangerous driving.
It is alleged that on March 3, 2017, at Hadfield and Smyth Streets, Georgetown, the 35-year-old pastor drove motor vehicle PVV 4765 in a manner dangerous to the public, thereby causing the pensioner's death.
Luiz was not required to plead to the indictable charge.
Defence attorney Sase Gunraj related to the court that his client is a Brazilian, is married with three children, and had been residing in Guyana with his family for the past three years as he spreads the word of God. He also said that his client is prepared to lodge his passport with the relevant authorities, and is willing to comply with any condition that the court may impose in regard to bail.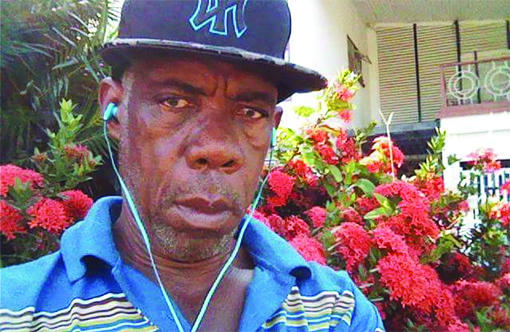 The attorney's application for bail for his client was, however, unsuccessful, as Police Prosecutor Deniro Jones objected to the granting of bail based on the gravity of the offence and the penalty attached thereto. Jones argued that the accused is not a resident of this country, and has not given a caution statement to the police nor provided any travel documents for the police to peruse; thus he can be considered a flight risk if bail should be granted.
The prosecution also disclosed that because a post-mortem has not been performed on the deceased, the prosecution's file is still incomplete.
Prosecutor Jones related that on the day of the incident, the pastor was proceeding east along Hadfield Street at a fast rate. He failed to stop upon approaching the intersection at Smyth Street, and collided with the motorcycle the deceased was driving. Rushed to the hospital, the injured man was pronounced dead on arrival.
Attorney Gunraj contended that his client's passport was never requested during the investigation process, making same an unreasonable basis for objecting to bail. Moreover, he declared the charge a bailable offence, and asserted that the constitution vests in a defendant the right to remain silent, with the exercise of this right not being held against that defendant.
Several members of the church crowded the courtroom in support of the pastor, and were seen praying throughout the session.
The Chief Magistrate denied the defendant bail, ruling that Luiz must be considered a flight risk owing to the flexible access across the Guyana-Brazil border.
The pastor was remanded to prison and the matter stands adjourned until March 14.