By LaWanda McAllister
A resident of Mon Repos, East Coast Demerara (ECD), is now dead after he was injured during a hit-and-run accident on Thursday evening along the La Bonne Intention Railway Embankment.
The dead man has been identified as 39-year-old Rajendra Singh, a ramp attendant at the Eugene F Correia International Airport, Ogle, ECD.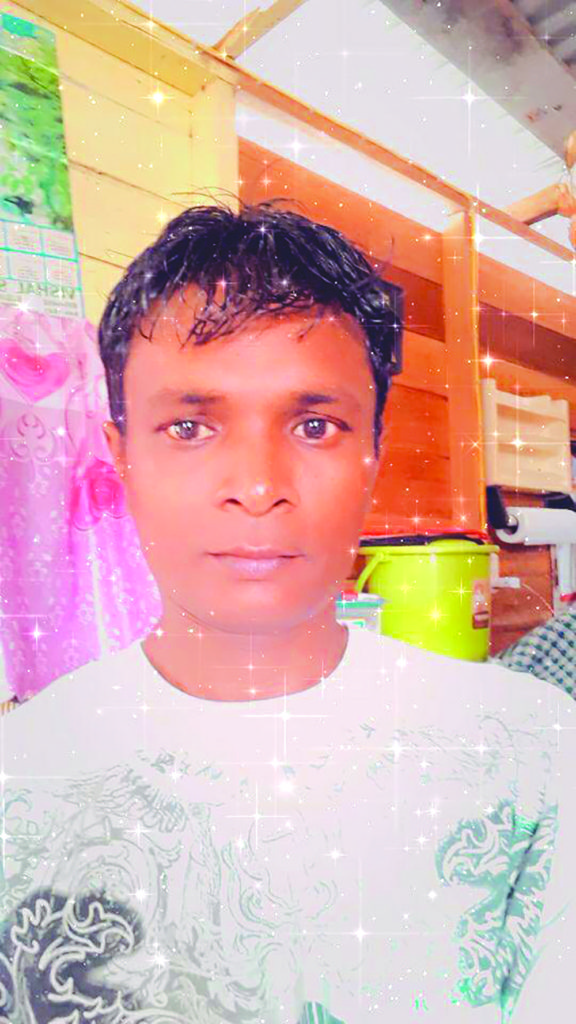 Based on reports received, the now dead man was riding his pedal cycle along the Railway Embankment, ECD, when he was struck by an unknown motor vehicle.
As a result of the impact, Singh fell onto the road's surface and received injuries about his body. He was picked up in an unconscious condition, placed into a vehicle and taken to the Georgetown Public Hospital where he was admitted a patient with severe head injuries. He subsequently died while receiving medical attention.
His body is at the Georgetown Public Hospital mortuary awaiting a post-mortem.
At the house of the man on Friday, his wife, Rajpatte Mahese, with whom he shared a relationship for the past 11 years, told <<<Guyana Times>>> that she was at Mandir, waiting for her husband to pick her up, when she received a call informing her that Singh was involved in an accident.
"I called back the person to make sure, and he said yes… I took a car and I go, when I go it was my husband and the Police was already there. People was also helping by putting him inside the vehicle and I went down to the hospital."
The woman said whoever hit her husband had no excuse to say that they did not see him, because he was wearing reflective gears at the time of the accident.
"His bicycle had lights, he even had on the reflective vest… when the person hit him, the bicycle was on and everything. It was until he reached to the scene, they took off the light and the vest and everything else from him," the woman cried.
Mahese said when they picked up her husband from the scene, he was unconscious and bleeding profusely from the head.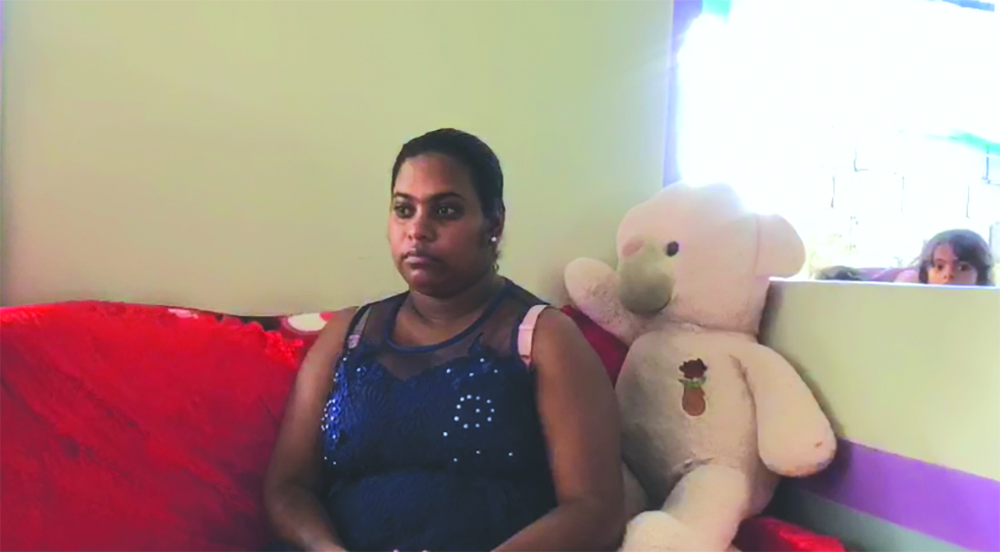 "He was unconscious all the time. My husband has been working with the Air Service for about 17 years and he always wears his gears when he was heading home… all the Police tell me is that a bus hit he and go away."
The distraught woman stated that her husband not only sustained a fractured skull but suffered from haemorrhaging to the brain, a broken leg, a fractured hip, a damaged liver, damaged muscles and veins, and broken ribs.
Further, the woman recalled that the doctors had called her on Friday morning, informing that her husband died, but they subsequently found a heartbeat. Even though the man was alive, doctors advised the family that he would not have survived.
He succumbed to his injuries at about 15:00h on Friday.
Meanwhile, the man's sister-in-law, Melissa [only name given), also told Guyana Times that her brother-in-law did not deserve this, and is calling for justice.
"It really shocked our family because he was very loving. The driver that did this to my brother-in-law, I need him to suffer. If he doesn't get catch by the Police he is going to suffer. He killed somebody, that is somebody's child, a husband, he could have been a father… he didn't know the person was who, but he just hit and run. I need the Police to follow the story, and find the person who did it," the grieving woman said.