Suriname-Guyana backtrack route tragedy
…search continues for 3rd missing person
Post-mortem examinations have been conducted on the two bodies which washed up at the beach along the Corentyne foreshore on Tuesday.
Government Pathologist Dr Vevikakand Bridgemogand performed the autopsies on the bodies of 30-year-old Alvin Joseph of Suriname and 74-year-old Baboni Harihar of Number 2 Village, East Canje. Both died of asphyxia and drowning.
Meanwhile, family members and friends are sparing no efforts in their search for 48-year-old Sharida Hussein, who is feared to have drowned while she was returning home to Guyana from Suriname via a backtrack route on Monday evening.
The search continued on Friday – day four since the incident – but did not yield any success.
Hussein is one of three persons who went missing after they had disembarked from the boat in waist-deep water on a sandbank.
Following hours of searching on both land and sea, family members and friends were unable to locate Hussein.
Hussein, called "Sherry", of Pilot Street, New Amsterdam, contacted her 19-year-old son on Monday evening to inform him that she had been dropped off at Number 63 Beach where the water was waist-deep and it was dark.
Regional Commander Jairam Ramlakhan on Thursday said two persons were arrested in neighbouring Suriname in relation to the mishap.
Meanwhile, information coming out of the Dutch-speaking country indicated that a third person has been arrested by authorities there.
Following the arrest of the boat captain and a sailor of the fishing boat which transported the trio from Visserij Centrum (Fishing Centre) in Zeedijk, Nickerie, Suriname, Dutch authorities arrested a taxi driver on Friday who was also a part of the operation.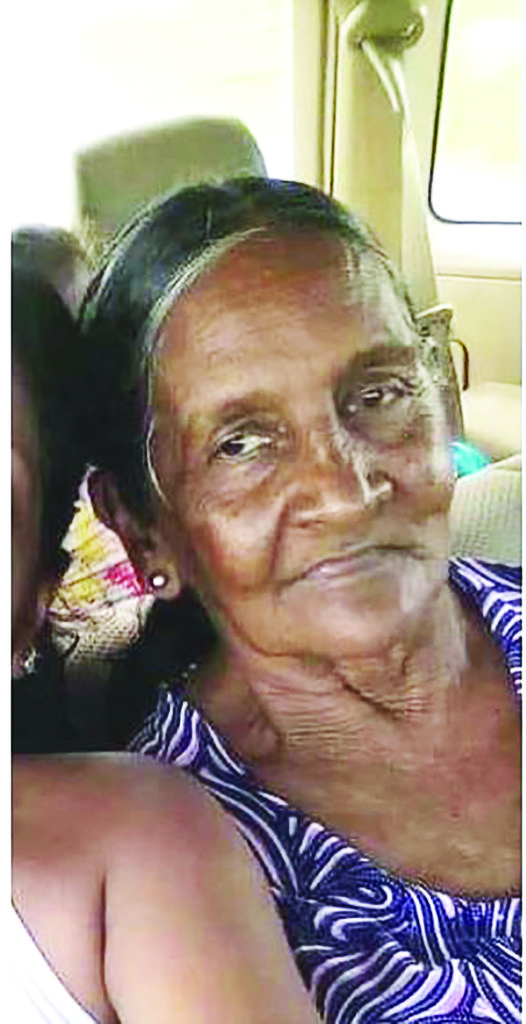 Since the closure of the Corentyne River crossing between Guyana and Suriname as a result of COVID-19 to reduce the spread of the virus, persons have been paying between US$100 and US$150 to be illegally transported across the border.
Much of the transporting takes place during the dark hours. (G4)