Port Mourant Training Centre (PMTC) 1 and the Corriverton Jets took first place honours as respective male and female winner in last weekend's Aswell Mohabir Volleyball tournament, played at the Blairmont Community Centre.
Sanctioned by the Berbice Volleyball Association (BVA), heavy rainfall sought to curtail action, but play fortunately enabled the two respective sides to dish out convincing wins against their opponents.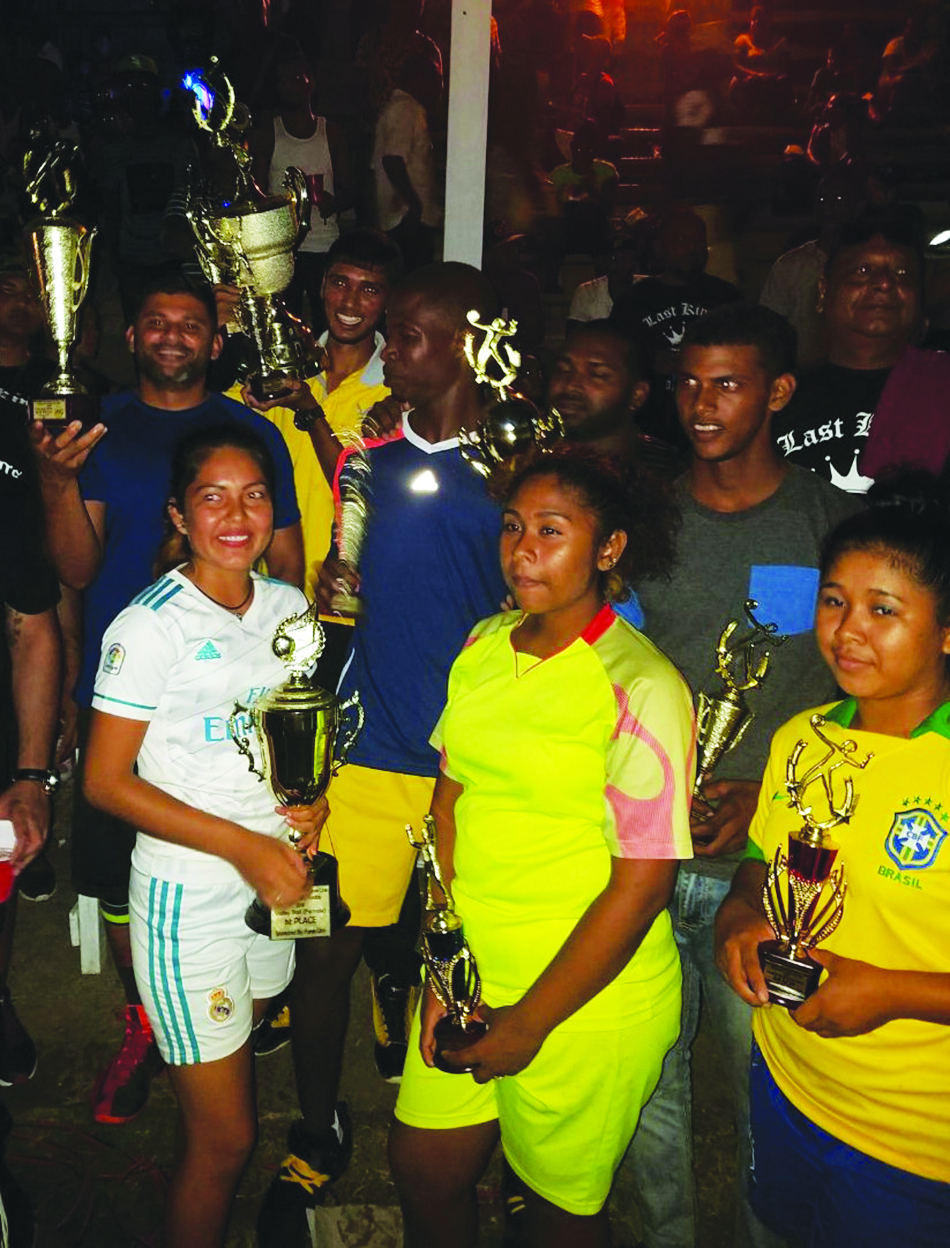 Corriverton jets, squaring off against the ladies of Port Mourant, completed a 30-28 win following one game. Best spiker award went to Candacy Mentore of Port Mourant, while the award for Best Setter went to Ameshia Mohabir, as Telissa Williams copped MVP award to cap of a resounding performance by the Corriverton females.
The male category saw some intense action as PMTC 1 and their rivals PMTC 2, locked horns in a three-match affair. The results saw PMTC 1 emerging winners of two out of the three sets after disposing of their comrades 25-22, 25-19.
Port Mourant Jaguars then edged past the Blairmont Vikings to cop the 3rd place trophy, as the Corriverton Jets' males and GuySuCo Training Centre Port Mourant (GTCPM) were each eliminated in the first round of their respective zones.
Meanwhile, trophies were presented for first place to PMTC, while PMTC 2 grabbed the runners-up spoils. Awards for outstanding individual perfromances saw Shemroy Ross copping Best Spiker award, Dayimon Al Ahamad copping Best Libero Award, and national player Devendra Latchman grabbing dual awards for Best Setter and MVP.