The Guyanese team are said to have represented the Golden Arrowhead well at the recently-concluded Roger Boyce Elite Pro Classic in Barbados.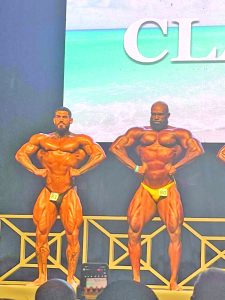 Reigning Mr Guyana, Darious Ramsammy placed second in the up-to-184-lbs pounds category, while Julio Sinclair copped the final podium position (third place) in the over-200-lbs category.
Meanwhile, Nicolas Albert was the man to watch after clinching gold (first place) in the up-to-190-lbs category.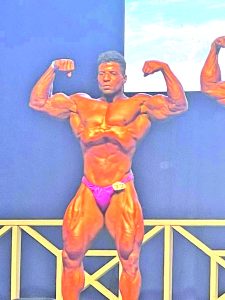 On the other hand, Rosanna Fung competing in her first professional competition since capturing pro status at CAC 2022, came in second in the Bikini Wellness category and took home a rewarding cash prize.
The event was scheduled to commence on Thursday, June 1, 2023 at the Lloyd Erskine Convention Centre in Bridgetown, Barbados and run until Sunday, June 4, 2023.