A five-hour drug eradication exercise by members of the Guyana Police Force (GPF) at Onderneeming Sandpit, Essequibo Coast, on Saturday has resulted in the discovery of a quantity of marijuana and hundreds of cannabis plants. In addition, two motorcycles were found.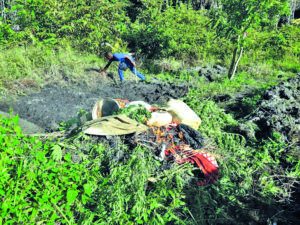 Based on information received, the ranks swooped down on the location and conducted a raid between 12:15h and 17:30h during which the ganja and motorcycles were found. However, the plants destroyed had measured between three to six feet in height.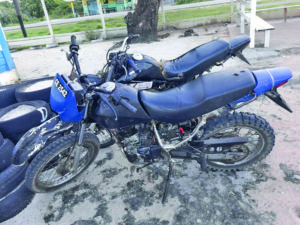 The dried marijuana and the plants were subsequently destroyed by fire. No one was arrested as Police continue their investigations.