WCB teens' murder
…charges likely soon, as DPP engaged – Crime Chief
In a stunning turnaround of fortunes, the Guyana Police Force (GPF) has made a breakthrough in investigations into the brutal murders of two of the three West Coast Berbice (WCB) teens, who were killed in September 2020.
According to a senior official of the GPF, the GPF's Major Crimes Unit has secured confessions regarding the murders of Isaiah and Joel Henry, whose mutilated bodies were found in a backdam at Cotton Tree, West Coast Berbice (WCB) on September 6.
It is understood that the Major Crimes Unit had been grilling three suspects who were arrested for possession of firearms. The source noted that in the wake of the confession, charges are likely to be laid soon against those suspects.
Meanwhile, when contacted, the Crime Chief, Senior Superintendent of Police Wendell Blanhum, confirmed that three suspects are in custody for the murders of the teens. He, however, declined to give any details, but noted that the Director of Public Prosecutions (DPP) has been engaged on the way forward.
He was also optimistic that the Police investigation can be concluded very soon.
Teens' murders
On September 6, 2020, the bodies of Isaiah and Joel Henry were found in the backlands of Cotton Tree, WCB – almost one day after they were reported missing.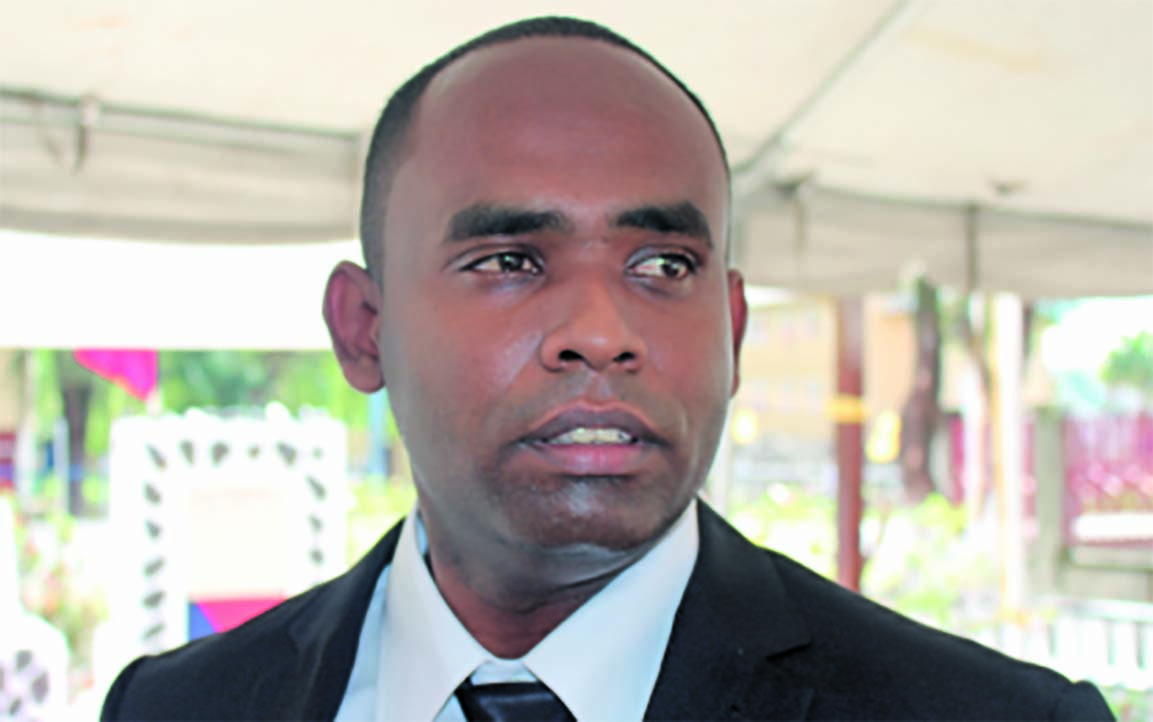 Relatives said that teens had left their Number Three Village, WCB home to pick coconuts in the backlands, but did not return home.
Their butchered bodies were found in clumps of bushes partially covered in mud, after relatives went in search of them.
The news of their deaths sparked protests across several villages along the West Berbice corridor, and commuters and other innocent persons were beaten and robbed, while roads were blocked and vehicles were torched by residents of the area.
Three days later, on September 9, 2020, 17-year-old Haresh Singh was found murdered at the Number Three Village backlands. It is suspected that his death was in retaliation for the murders of Isaiah and Joel, since he was related to one of the persons initially held by the Police.
All three murdered teens had suffered horrendous deaths. According to post-mortem results, the Henry teens died as a result of haemorrhage and shock owing to the extent of their wounds; their spines were also severed. In the case of Singh, his death resulted from brain hemorrhage, blunt trauma to the head compounded by compression injuries to the neck.
Police had explained that the location where the bodies of the Henry boys were found was not the primary crime scene; that is, it was not the location where the boys were killed. According to the Police, the bodies were moved and placed at the locations post mortem.
Investigation
Notwithstanding, some forensic evidence was retrieved from the secondary crime scene, and it was submitted to the Guyana Forensic Laboratory for DNA analysis to be conducted.
The GPF had also explained that DNA samples were collected from the suspects who were initially in custody, and those were sent for comparative analysis. On September 14, the Force explained that the results would be available in three weeks.
The results, however, came back, but none of the samples that were taken to St Lucia implicated any of the persons who were initially taken into custody.
The Government had taken certain extraordinary steps in an effort to solve the crime, including inviting a Caricom Regional Security System (RSS) team to assist with the investigation. The team subsequently recommended that the Police do additional probe.
Meanwhile, Dr Louis Fondebrider, an expert from the Argentine Team of Forensic Anthropology, recently visited Guyana in a bid to determine if any support could be given towards solving the murders.
While in Guyana, Dr. Fondebrider met with a number of top officials, including Home Affairs Minister Robeson Benn, Police Commissioner Nigel Hoppie, and Crime Chief Wendell Blanhum. (G3)