– victim dies before giving Police statement
The Guyana Police Force seems to be unaware of how a 41-year-old miner of Swan, Soesdyke-Linden Highway, was allegedly wounded and later died because according to them, he died before a statement was taken.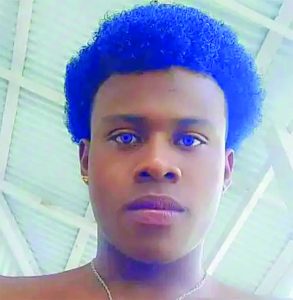 On Friday the Police Headquarters issued a wanted bulletin for 19-year-old Joshua Williams, who they say is wanted for questioning in relation to the murder of Davis.
The Police said the murder was committed on March 28, 2022, at Soesdyke, East Bank Demerara (EBD), but no other details were divulged.
However, Guyana Times has been informed that the suspect and the victim had an argument that resulted in a fight, during which Davis was wounded. He was taken to the hospital, where he was admitted as a patient, and subsequently died.
The Police subsequently stated that Davis was allegedly wounded by 19-year-old Williams on March 19, 2022, at about 01:00h at Swan Village.
They stated that on three occasions, an officer went to the Georgetown Public Hospital Corporation to interview and obtain a written statement from the victim, which proved futile.
"…because he (Davis) was admitted a patient in the ICU after he underwent surgery for the injury received. He was not in a position to make a statement," they said.
On Monday, March 27, at about 09:28h, the officer returned to the medical facility to interview the victim and was informed by a nurse that he had died earlier that day while receiving medical attention in the Intensive Care Unit (ICU) while receiving medical treatment.
As such, the Police Force was unable to acquire information on what led to the man's murder. Up until press time on Sunday, the suspect was still on the run.