Exactly seven days after Guyana Football Federation's (GFF) President, Wayne Forde revealed that work will commence on Guyana's first ever National Training Centre (FIFA Forward Programme), S. Nabi and Sons Ltd began clearing the field of the project site.
Construction works began on Wednesday at the Guyana Football Federation (GFF) National Training Centre (FIFA Forward Programme) as the GFF gears up to create a stable home for football development in Guyana.
GFF president, Forde on a visit to the site on Wednesday said he was happy that works have commenced.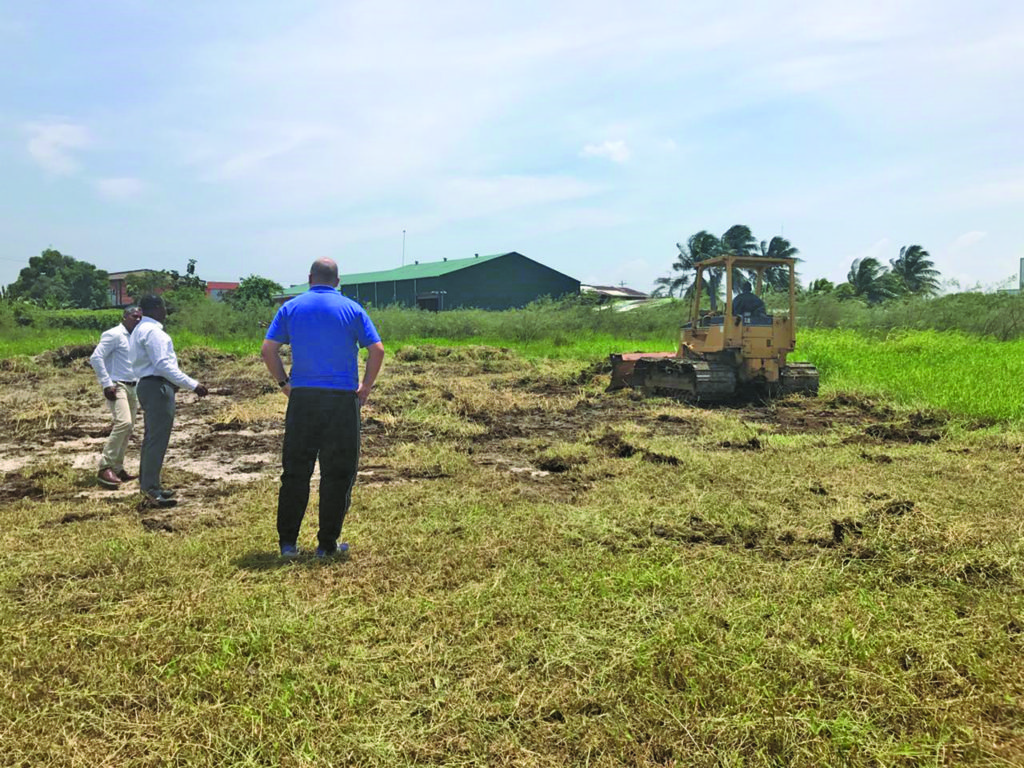 "We're happy to see movement on the ground, we will be keeping our members and the general public fully informed throughout the project."
The first phase of the project will see the construction of the artificial turf by Greenfields, a manufacturer of artificial turf. This phase is scheduled to be completed by the end of January.
Other aspects of the facility will include dormitories, kitchen services, gym and a pool.
While phase one of the project is focused on the construction of the surface and the goal-nets, the GFF is also pushing for the lighting system to be included at this stage. The reason for that is so the federation will have usable facility while the constructions of the other edifices are underway.
With the completion of phase one slated for the end of January next year, the initial projection of the GFF is that it will take some two years before there is a fully completed facility.
The groundbreaking facility is being touted by the GFF to make a tremendous impact on how football is operated in Guyana. It will be located at Providence on the East Bank of Demerara.