President Irfaan Ali is currently leading the Government delegation as discussions with visiting Brazilian Minister of Foreign Affairs, Ernesto Henrique Fraga Araújo have commenced.
The meeting is being held at the Pegasus Hotel in Georgetown.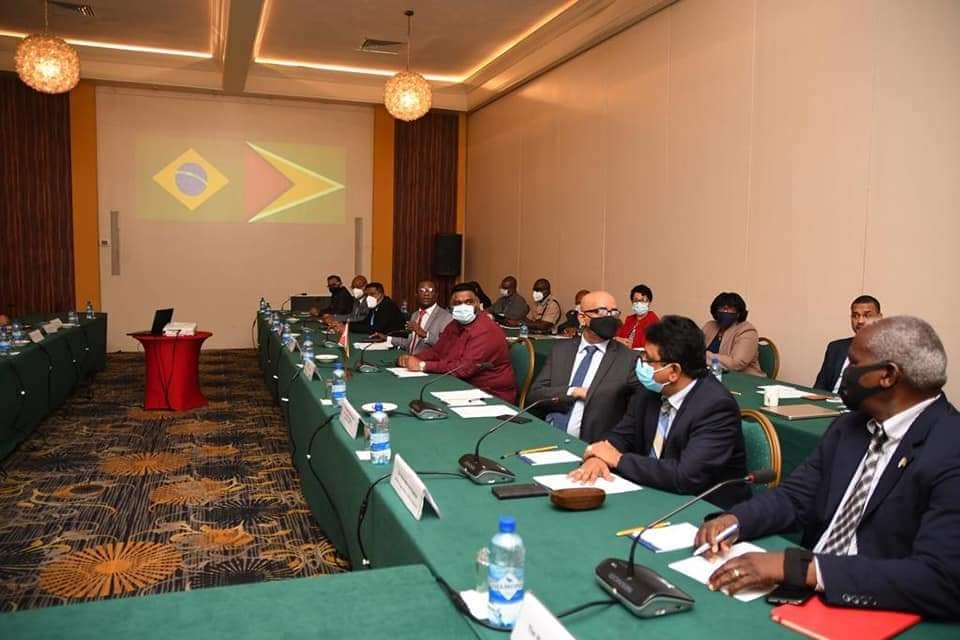 Vice President Bharrat Jagdeo, Attorney General and Minister of Legal Affairs Anil Nandlall, Minister of Foreign Affairs and International Cooperation, Hugh Todd, Minister of Public Works,  Bishop Juan Edghill, Minister of Home Affairs, Robeson Benn and Minister of Agriculture, Zulfikar Mustapha are part of the delegation.