…to discuss constitutional agencies, commissioners
President Dr Irfaan Ali has signalled his intention to meet with Opposition Leader Aubrey Norton within two weeks, and pending constitutional matters are to be ironed out.
The Head of State told media operatives on the sidelines of an event on Wednesday evening that the Opposition Leader should be in receipt of an invitation in this regard.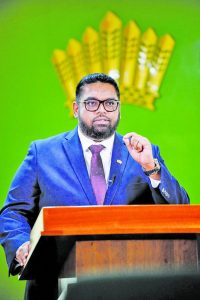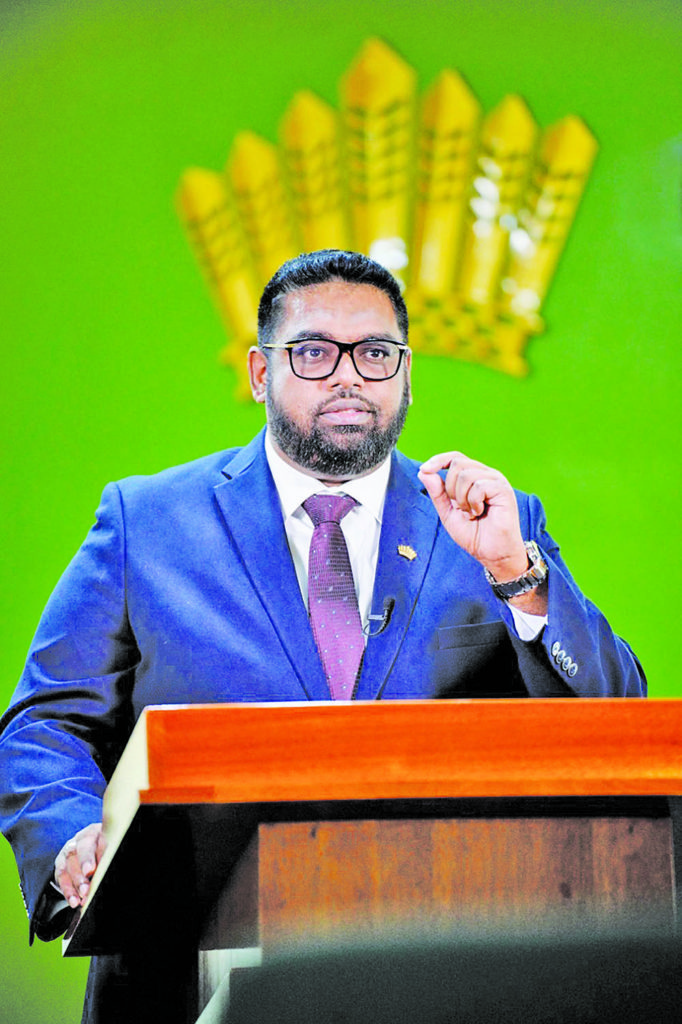 Among the appointments to be discussed are those for the Police Service Commission, Public Service Commission, Teaching Service Commission, Judicial Service Commission, and the Integrity Commission. The appointments of a Chancellor and Chief Justice are also pending.
At the People's National Congress/Reform (PNC/R) press conference on Thursday, Norton said he is hoping for 'good sense to prevail' in engagement with the President. Moreover, he wants discussions to extend beyond constitutional responsibilities and lean towards governance, among other matters.
"Meeting with the President, should it occur, must extend beyond the appointment of commissioners and judges. Meetings must also discuss Opposition concerns about good governance. As I understand, the Opposition is to represent the cause of the people of Guyana. In representing them, there will be constitutional matters and matters not stated in the Constitution as a constitutional issue to be determined between the President and the Opposition Leader. I will push for both…It is my sincere hope that good sense will prevail and we attempt to deal with issues in society in a holistic way," Norton told media operatives.
Norton, who secured a landslide victory at that party's internal Congress in December 2021, had not been declared the Opposition Leader immediately, since Joseph Harmon had held that substantive post. Harmon, who lost his bid for the PNCR leadership position to Norton, had been adamant at that time that he should remain in the position, which was given to him by former PNCR Leader Granger. And despite being co-opted previously, Harmon has neither been re-elected to the party's Central Executive Committee – the highest decision-making body of that party – nor co-opted.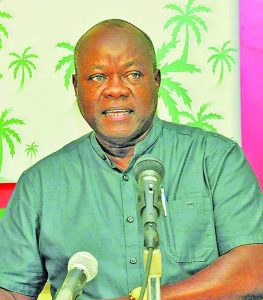 Harmon's resignation as Opposition Leader came in January, one day after he had also stepped down as General Secretary of the APNU, while Granger resigned as the party's Chairman. The APNU Chairmanship was then taken up by Norton, but the Opposition Leader's post had remained vacant for weeks.
Granger and Harmon had met with Khemraj Ramjattan and other AFC leaders – Chairman Raphael Trotman; Vice Chair Catherine Hughes, and General Secretary of the AFC, David Patterson – in January 2022 to discuss several matters of interest, including his replacement as Opposition Leader.
It was reported that Norton had a mandate from the PNC Central Executive Committee (CEC) to take up both that position and the position of Representative of the List of Candidates. The current list representative is former PNC/R Leader David Granger.
Earlier this year, Prime Minister Brigadier (retired) Mark Phillips had called on the A Partnership for National Unity/Alliance For Change (APNU/AFC) coalition to move with haste in filling this important position, noting that the People's Progressive Party/Civic (PPP/C) Administration stands ready to work with the new leader in the interest of Guyana.
This was in conjunction with Vice President Bharrat Jagdeo indicating that President Ali was hoping to consult soon with the Opposition Leader and bring closure on the reinstation of a number of constitutional service commissions, which has been delayed for some time.
The President has contended in several reports that while he is not averse to engaging APNU/AFC, the coalition party continues to show disdain for the will of the people who elected the PPP to Government with 233,336 total votes in the 2020 General and Regional Elections. (G12)