President Dr Irfaan Ali on Wednesday attended the funeral service of 17-year-old Haresh Singh, who was brutally murdered amidst protests at West Coast Berbice (WCB).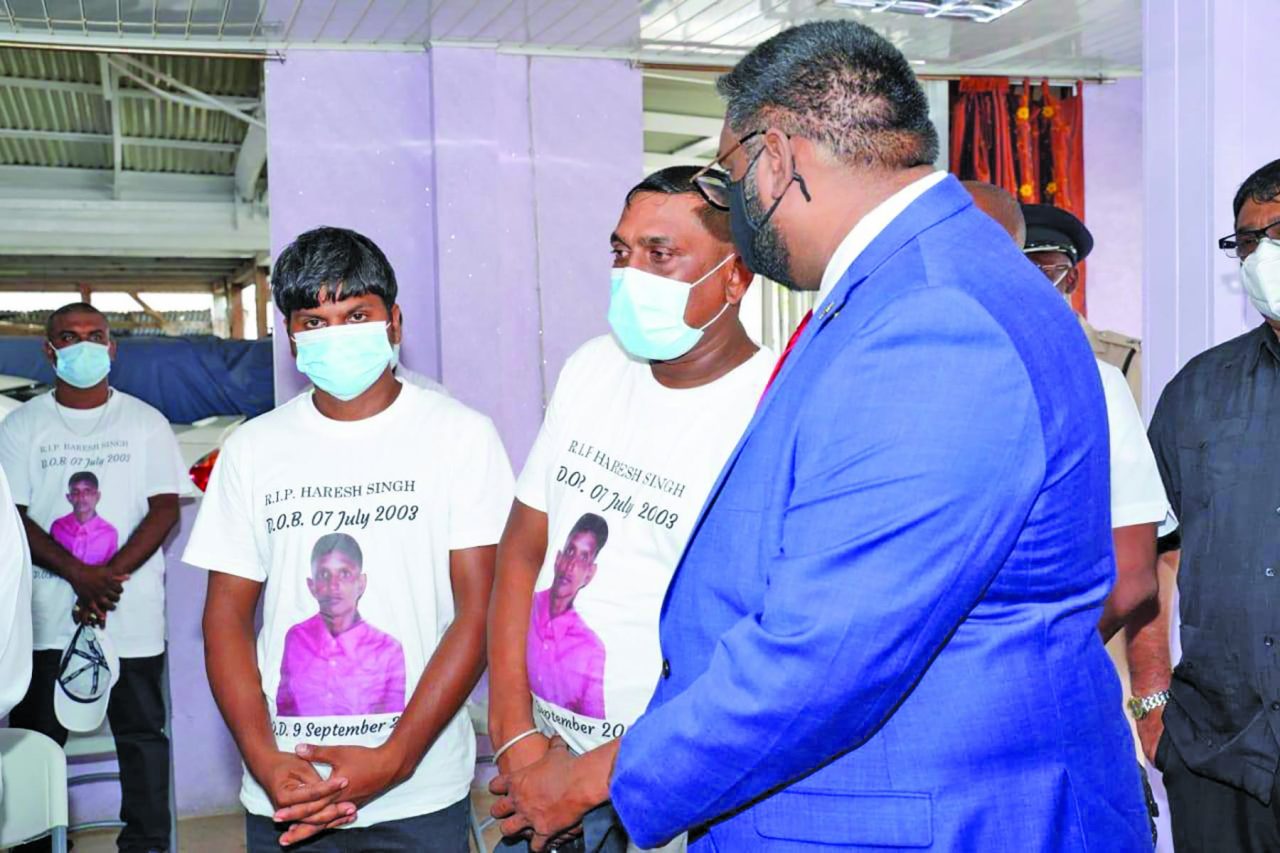 At the funeral service, the Head of State underscored the importance of a united nation as he once again committed to leaving no stone unturned in seeking justice for the grieving family.
Speaking with reporters at Cheddi Jagan Street in New Amsterdam, Region Six (East Berbice/Corentyne), where the private viewing was held, the Head of State noted that he had made many statements prior on the issue of justice for victims of the WCB violent protest.
"I believe that the Guyana Police Force, with the support that we have requested from the regional institutions and from the British Government, would allow us to bring all these criminals who perpetrated these acts to justice.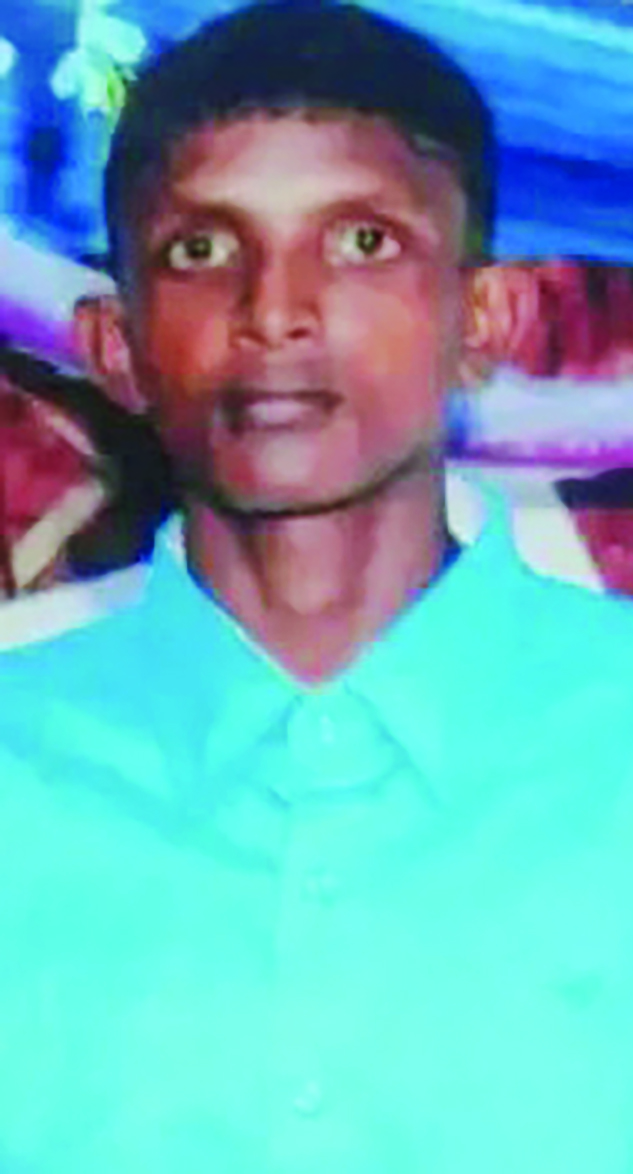 "However, I think a lot of our focus now in memory of these three young men has to be on healing, bringing our country together, and unifying our efforts to ensure that all Guyanese in the future do not have to repeat these horrific incidents," President Ali said.
Singh was a relative of one of the men initially taken into custody for the murders of 16-year-old Isaiah and 19-year-old Joel Henry. Singh's badly-chopped body was on September 9 found in the backdam at Number Three Village – a short distance from his home. From all indications, he was murdered in the same fashion as the Henry boys.
Against this backdrop, President Ali said his Government would work assiduously to ensure unity among the different ethnic groups in Guyana. This, he assured, would be done through policies and programmes.
"We have to do these things in addition to ensuring justice is served for these three young men. Today, Haresh. Importantly also, we have to reflect on these incidents and ensure that we put mechanisms in place and strengthen our resolve in ensuring that this does not occur again."
Persons affected
Apart from visiting the Henry and Singh families and attending their funerals, President Ali said he has also been speaking with others who were injured or affected during the violent protest on the West Coast of Berbice. Those protests erupted following the discovery of the badly mutilated bodies of the Henry boys.
"Some of them cannot fend for themselves because of those injuries. At some point, also, we have to have the healing process there. I want all of these persons who were affected in various ways. Personally, I have called many of them myself, but we have to connect with them as a Government."
President Irfaan Ali has assured that his administration would not leave any stone unturned to bring justice to those who were affected by recent violence on the West Coast of Berbice.
He asked for all to remember the families in their prayers, and to recommit ourselves individually and collectively to make a better Guyana where unity prevails.
Singh's body was found in the backdam at Number Three Village, West Coast Berbice amid violent protests in the area.
Persons were protesting for justice for 16-year-old Isaiah Henry and 19-year-old Joel Henry, whose badly mutilated bodies were discovered in the same area.
Singh had left his home at Number Three Village to run an errand. It was while returning home that he was murdered. Singh was riding a motorcycle at the time of the attack.