At a special general assembly to commemorate President's College' 32nd Anniversary on Thursday, former student Jafar Gibbons launched the "President's College Football Teams" project in the presence of his Excellency, President David Granger and Region Four's Regional Education Officer, Penelope McIntosh.
The President's College Football Teams is a project founded by Gibbons and backed by the student alumni. It's aimed at the establishment and the development of football in the school which is home to more than 400 students, and targets both males and females with the ultimate goal of forming a team for both genders respectively.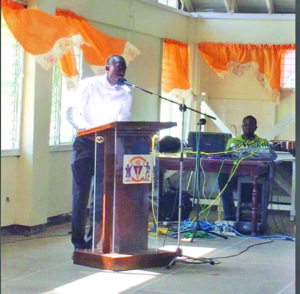 The first phase of the project began with the clearing of the school's ground which hasn't been cleared for close to a decade.
The project will commence on September 24 at the Golden Grove community ground.