Housing and Water Minister, Collin Croal has said the Ministry is pushing ahead with its work programme, and housing for professionals and single parents is high on the Government's agenda.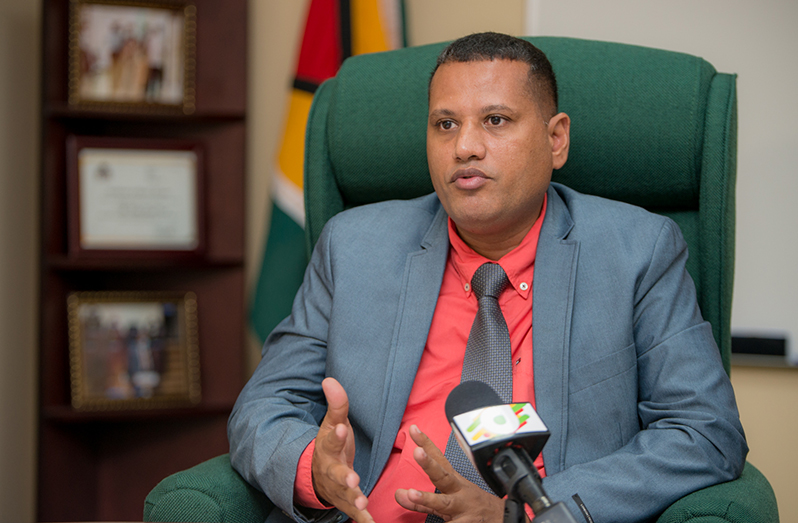 The Ministry anticipates about $15 billion in investments in new housing areas alone and it is focused on ensuring that persons in all income brackets benefit.
However, it is advancing the initiative to ensure that members of the Disciplined Services are among the first to be served, Minister Croal said during a live interview with Farook Juman on Thursday. This is to fulfil a commitment made by President Dr Irfaan Ali in December to improve the lives of these personnel through adequate housing.
"We have a commitment that we are going to be signing with the Disciplined Services for a percentage for the Disciplined Services. We also have the professionals in the medical profession, single parents," Croal is quoted as saying.
He reassured that "all will be served" in keeping with the PPP/C manifesto promise to provide sustainable housing for the nation.
Croal also said most of the applications submitted to the Central Housing and Planning Authority are for low-income housing and focus will continue to be given to this category. They will be among those considered for allocation in the new schemes being developed.
"This year in our sector alone, we're talking about investments about probably $15 billion investments alone in new housing areas and that is only the start of our allocation exercise," he said.
This investment includes ongoing works and will feature land preparation and infrastructure works in many areas. Further, there are several plans for the construction of homes in the 2021 work programme.
"The CH&PA technical teams are finalising with the contractors… They are down to the wire now and they are now about that stage to start that construction for a number of houses," Croal said.
Some provisions will be made for public servants to benefit.