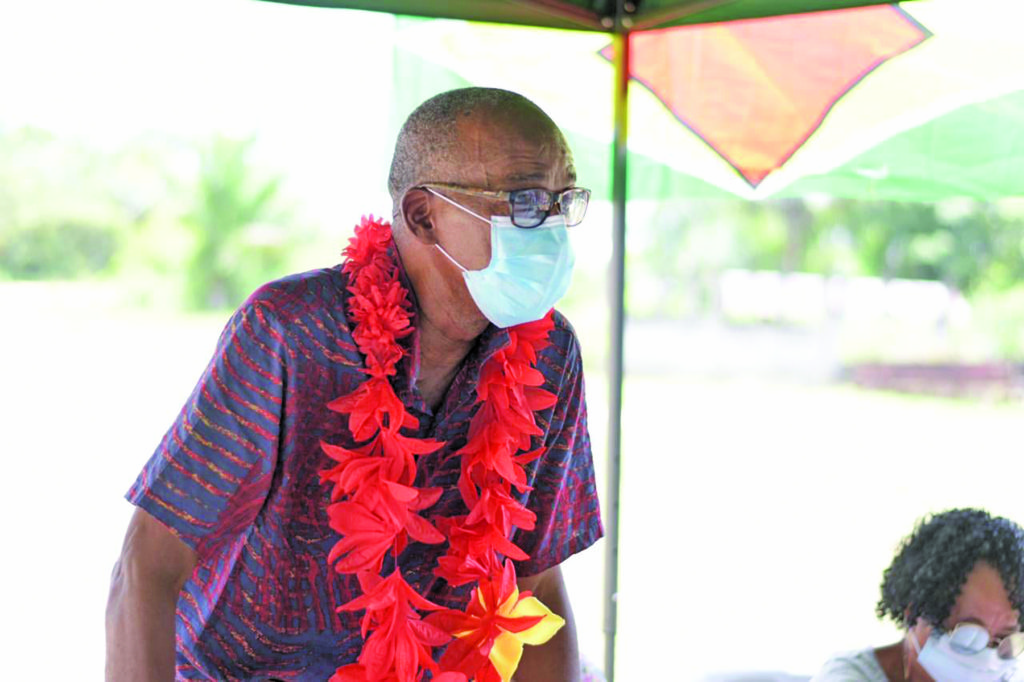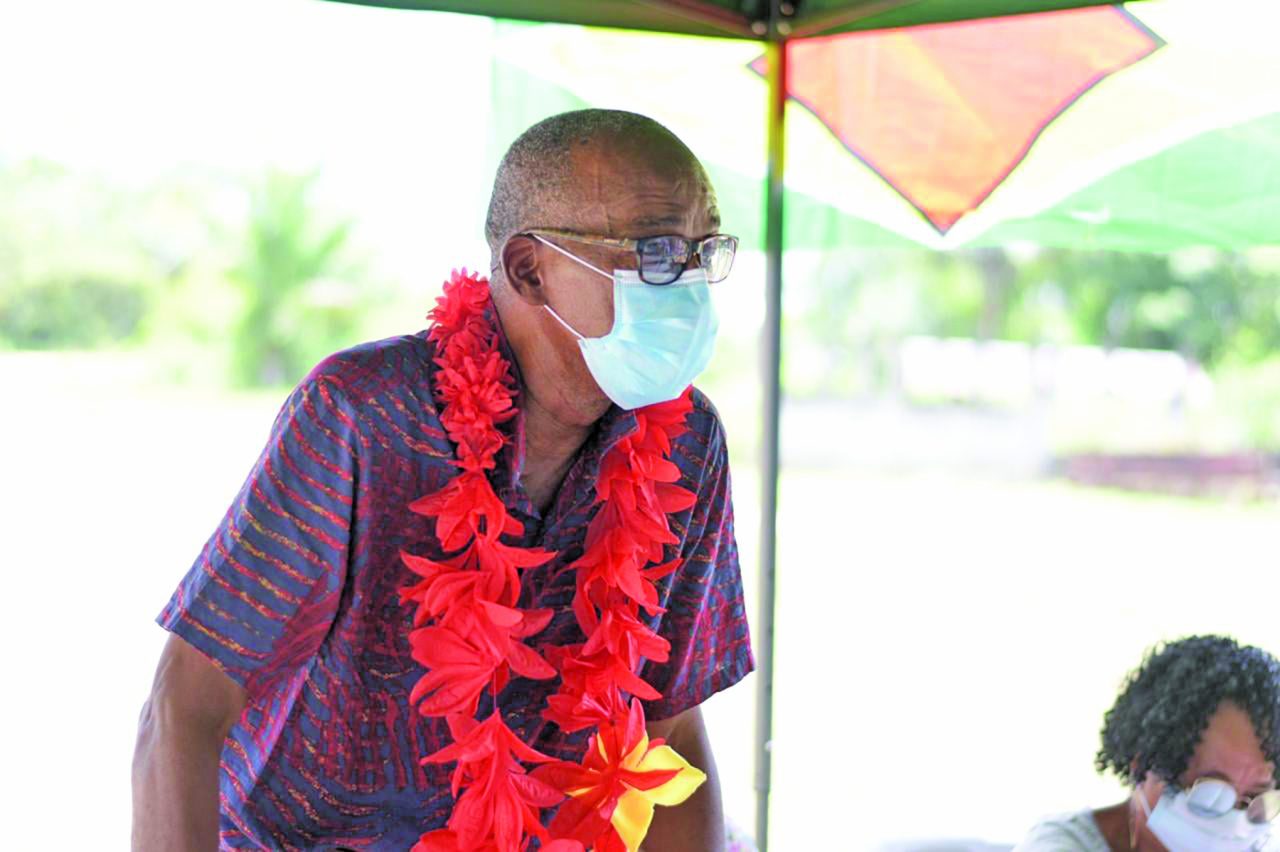 Labour Minister Joseph Hamilton has encouraged residents of Landersville, Region 10 (Upper Demerara-Berbice), to seek out ways of qualifying themselves in order to further develop their hometown and improve their livelihoods.
He was at the time on a community outreach. He added that residents should take advantage of the various programmes being offered by the Government.
These include the 20,000-scholarship initiative as well as programmes being offered by the Board of Industrial Training (BIT) and other Technical and Vocational Education and Training (TVET) institutions.
Hamilton noted that Guyana was developing at a rapid pace and persons would need to be qualified in order to be meaningfully employed.
"We have linked up with the TVET Council, which has linked up with the Caribbean TVET… People can be certified and accredited – means you can work anywhere in the Caribbean… my fear is and my concern is…if we don't have accredited and certified people, a man is going to bring somebody to put down toilet bowl in Guyana…," he said.
According to Hamilton, plans are afoot to introduce more programmes through BIT and TVET that will reskill persons who are retired.
There will also be programmes to train the unskilled, including youth and women.
"We will 1) train people who don't have a skill and give them a skill to ensure that we can retrain persons that they can be accredited and certified. Certification and accreditation— if Guyanese don't have it very quickly, other people will come to this country and work for more money than us and all we will do is cry and scream," the Minister posited.
He also encouraged residents of Landersville to come up with ideas for training programmes that would benefit themselves and the entire community.
These programmes would then be proposed to the Ministry.
"Whatever programme you are doing, BIT will provide all the materials for the training… the programme is free… they [ the students] do not have to bring materials to do the programmes … when we bring this here, it belongs to you and you have to do everything to protect it…," Minister Hamilton explained.
He further encouraged the residents to familiarise themselves with opportunities in Guyana, so that they could also benefit from loans and grants to venture out into economic activities.
In keeping with the manifesto promise of delivering 20,000 scholarships within its first term back in office, the People's Progressive Party/Civic (PPP/C) Government has opened the application process for persons to apply in a number of disciplines.
Since taking office in August 2020, the PPP/C Administration has issued over 445 scholarships for both local and international studies as at February, totalling more than $80 million. Public Service Minister Sonia Parag had informed the National Assembly that a total of 39 scholarships were awarded locally, amounting to some $16.1 million. This includes some 34 scholarships to the University of Guyana (UG) to the tune of $13.2 million.
Three scholarships were also granted for the Guyana School of Agriculture totalling some $855,000. Additionally, one scholarship each was issued for Art Williams and Harry Wendt Aeronautical School and Texila American University to the tune of $880,000 and $1,100,000 respectively.