The end of the power lifting season could not have ended in a brighter fashion as fans witnessed record breaking performances at the Guyana Amateur Power lifting Federations' (GAPF) third and final event of the season, when the 32 athletes went head to head in the Seniors National at the St. Stanislaus Auditorium on Sunday.
As the athletes competed across the three disciplines of power lifting (squat, dead lift and bench press), Carlos Peterson, who powered his way to the male overall unequipped winner, was outstanding after he dominated his opponents on his way to a new 93KG (Junior) class dead lift record of 300kg.
In the day dedicated to muscles, Peterson also went on to add a squatting total of 250kg and bench pressing 140 kg, all of which tallied to 433.527 wilks points.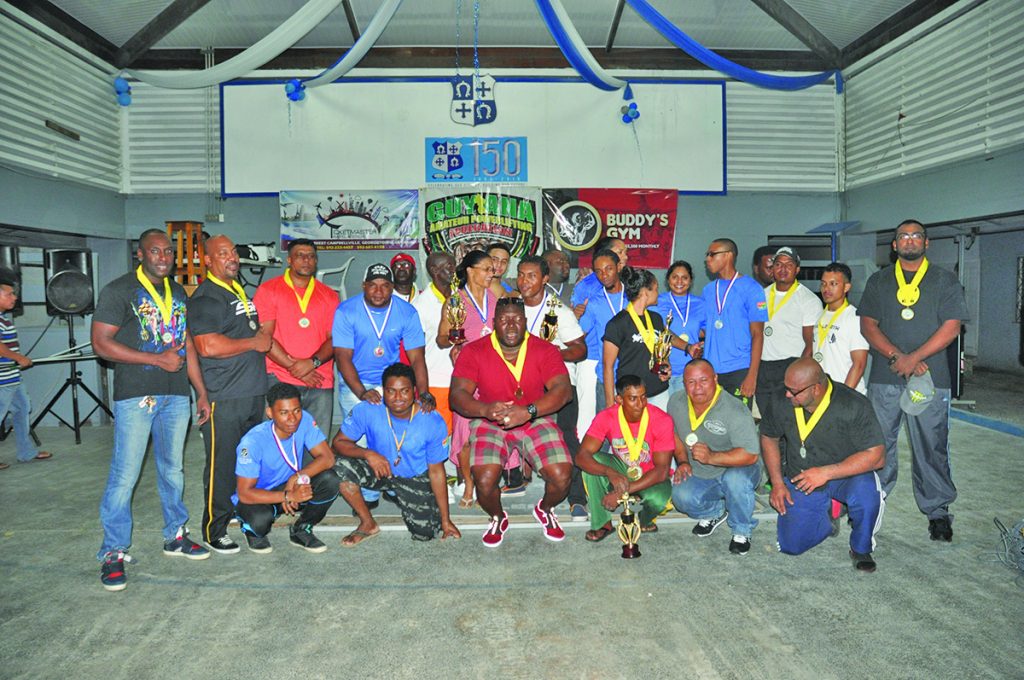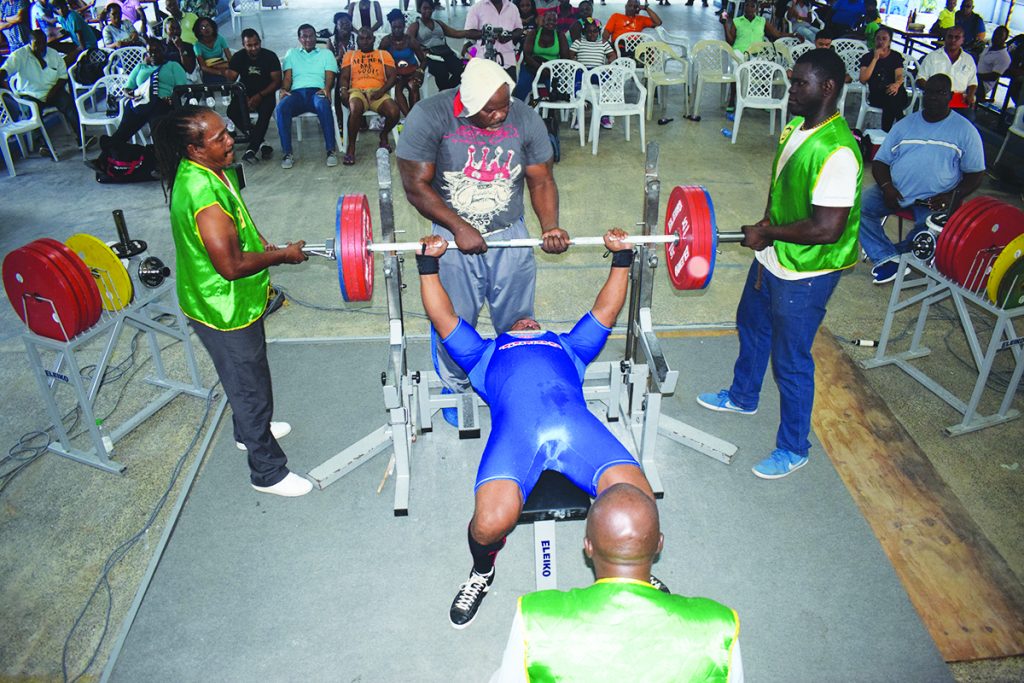 While Peterson dominated the unequipped category, Vijai Rahim demolished the other contenders and was crowned the male overall equipped winner with a total of 545.158 wilks points after squatting 250kg, bench pressing 160kg and dead lifting 285kg in the 74kg class.
However, notable is the heroics of Colin 'Mr. Clean' Chesney who was also amongst the record breakers when he shattered the national bench press record of 230kg, held by John 'Big John' Edwards in the 120+ class as he added 10 kg more on his way to recording 499.507 wilks points which also includes a squat of 355kg and a dead lift of 272.5kg but was not enough to win the title as he competed in the same division as Rahim.
In the male 59kg, Romario Gonsalves squatted 220kg, Bench Pressed 100 and Dead Lifted 227.5kg to won his class with a total of 481.088 wilks points while Arif Immamdeen amassed 430.636 wilks points from a 210kg squat, 107.5 Bench Press and 225 dead lift.
Meanwhile in the female divisions, Nadina Taharally was adjudged the overall female unequipped winner and young powerhouse, Tinesha Toney capped off an excellent season of power lifting when she was named the overall female equipped winner.
Toney totaled 365kg, giving her 427.086 wilks points after squatting 160 kg, bench pressing 55kg and dead lifting 150kg while Taharally earned 347.5 wilks points for her total of 332.5 kg following a 122.5 kg best squat, 67.5 kg bench press and 142.5 kg dead lift.
The GAPF will kick start next season's local calendar with the traditional novice competition in March. The competition which was run by the Guyana Amateur Powerlifting Federation (GAPF) in combination with Fitness Express and Ticket Master Travel Agency, was used a yardstick to select athletes for international competitions next year.
The GAPF will kick start next season's local calendar with the traditional novice competition in March.