GCB/Tropical Springs O-40 T20 tournament…
– RP Construction Legends edge to victory
By Brandon Corlette
The Regal Masters were too hot to handle on a cool afternoon at the Everest Cricket Club, where they registered a comprehensive 10-wicket win against Sandpiper Masters in round 4 of the Guyana Cricket Board's (GCB's) Tropical Springs Water O-40 tournament.
In the other possible match in this round, RP Construction Legends defeated West Demerara Masters by three wickets at Enmore.
Due to the wet-outfield and early morning showers, the first game at Everest, between Everest Masters and WD Mavericks, was washed out, while the first match at the Enmore Community Centre Cricket Club saw Bel Air Rubis Ultra Tec taking a walk-over against KV Construction Masters, who have withdrawn from the tournament.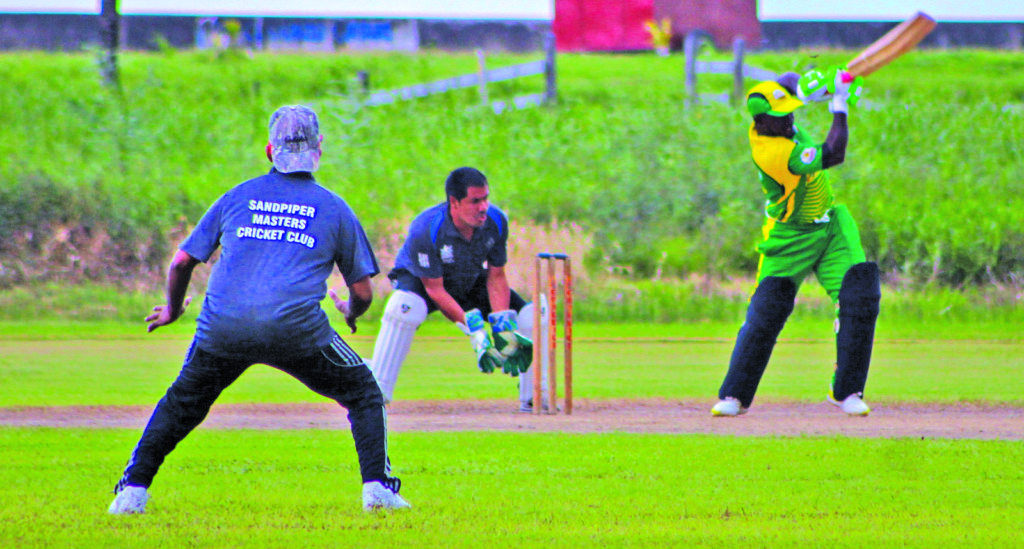 Regal Masters v Sandpiper Masters
Led by an all-round effort from Anthony Ifill, who struck a blistering 28 and grabbed 3-2 in two overs, the Regal Masters showed they were the better team.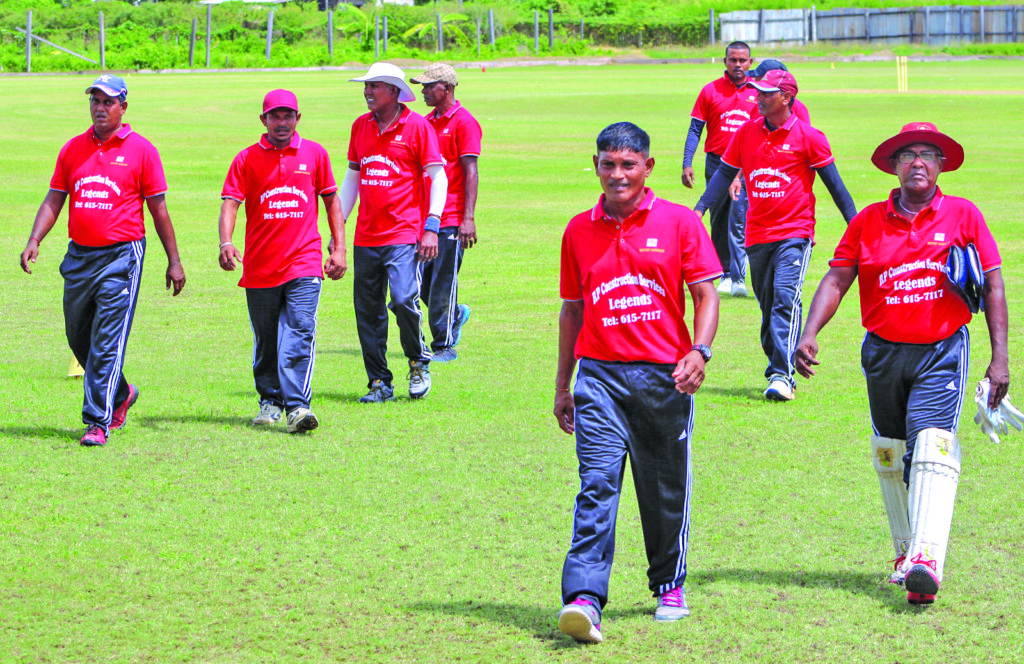 Regal won the toss and opted to field first on a partly wet outfield and moist pitch. At 15:15h, Sandpipers took the strike but never got their foot on the gas and were restricted to 39-6 in their allotted 10 overs.
Alvin Charran and Bhupendra Deokie each made 10 runs, but Regal bowlers were impressive. Bowling with impressive pace, Ifill struck gold, and ended with magical figures of 3-2 in two overs, including one maiden. Chien Gittens grabbed 1-6 in his two overs.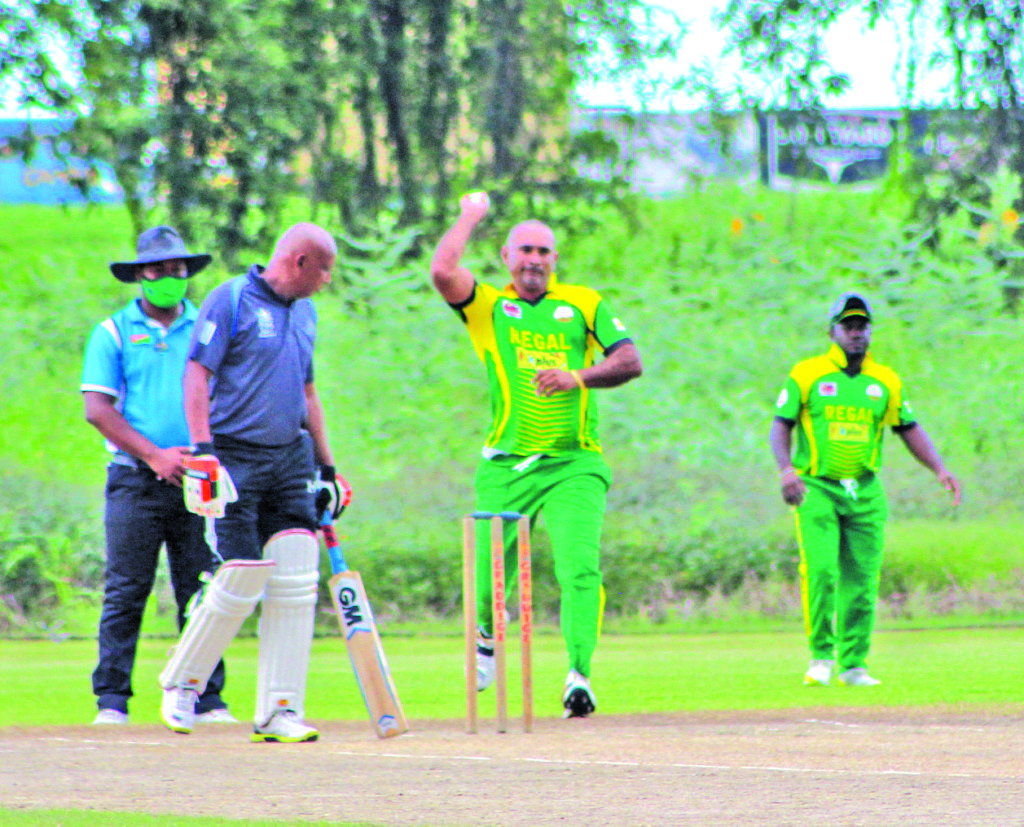 In pursuit of this tiny total of 40 from 10 overs, Regal Masters attained victory on 43-0 in only 3.5 overs. Ifill, who struck a 28* that was laced with three huge sixes, was in a hurry as he slammed 26 runs in an over bowled by Parmanand Deokie.
The pugnacious Ifill and his opening partner Eion Abel were quick between the wickets, while the Sandpiper Masters looked jaded.
Abel sealed the match in style with an authoritative shot through cow-corner.
Regal Masters have now registered their second win. One match was washed out by the rain for the men in green.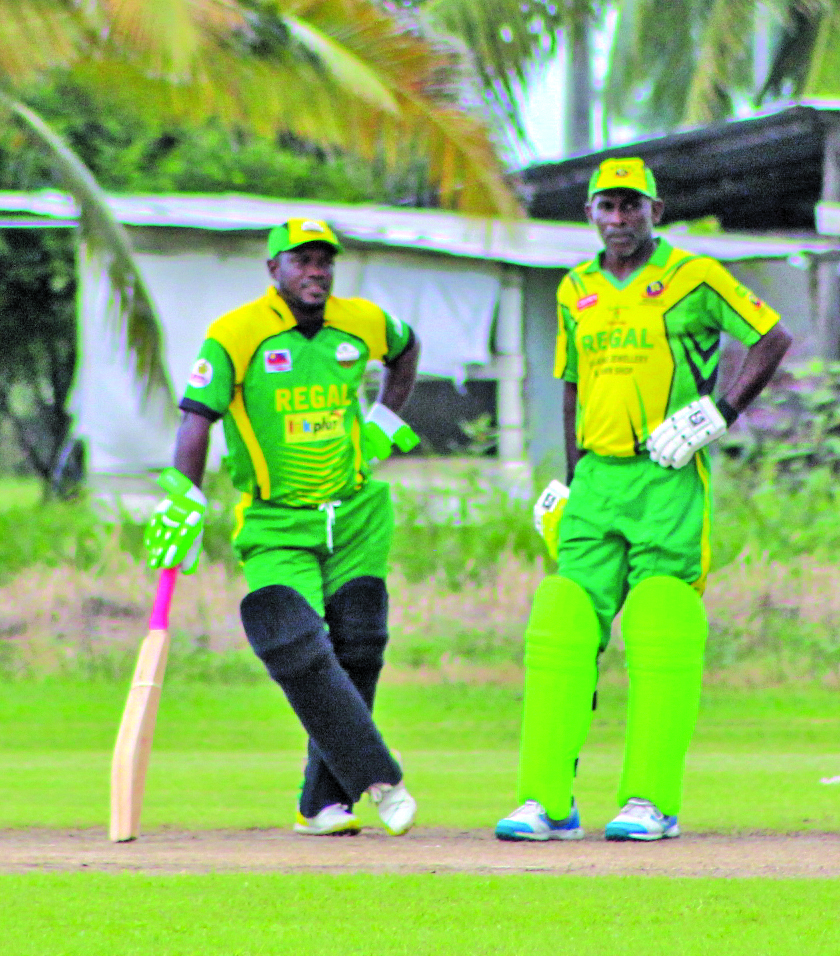 RP Construction Legends v WD Masters
Batting first, Masters posted 95-8 in 20 overs, with Sudesh Persaud scoring an unbeaten 20 while Roy Fernandes and Ramesh Thakur each contributed 18 runs. In a disciplined bowling effort for RP Construction Legends, Chatterpaul Singh claimed 2-9 in three overs.
In response, Legends reached 98-7 in 19.1 overs, and won with three wickets in hand and five balls to spare.
Rohan Mangal led the charge with an unbeaten 37 that was decorated with three fours and one six. Steve Haripaul's 2-10 was insufficient to prevent the Legends' victory.
The tournament will continue on Saturday November 28 at the Jai Hind ground in Berbice.