ꟷ curfew to be implemented in Linden from Saturday
Though there has been no reported case of coronavirus in Region 10 (Upper Demerara-Berbice), Regional officials have moved to put systems in place in an effort to control any possible spread.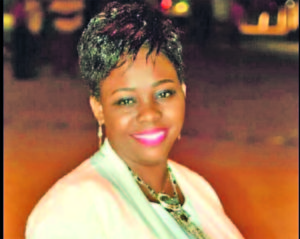 At a stakeholder meeting hosted at the Linden Mayor and Town Council (LM&TC) on Thursday, a Regional Health Emergency Committee (RHEC) was established in this regard.
Linden Mayor Waneka Arrindell, who was part of the meeting, indicated that the Linden community would move to establish a curfew which would be implemented from this Saturday.
"So, what we have created is a Regional Health and Emergency Committee that is under the RDC (Regional Democratic Council) with the Regional Executive Officer. That Committee's responsibility is to report on issues and cases in Linden…," the Mayor told <<Guyana Times>>.
The subcommittees of this committee include Health, Safety and Security, Transportation and Business, Communications, Logistics and Welfare.
"All of these are created across the region, where we will be looking into all the issues related to COVID and be able to make a decision.
"We have also decided that on Saturday we are calling a curfew on Linden. All businesses are to be closed (from) 6pm to 6am, with the exception of supermarkets and pharmacies, which will be closed at 8pm. And anyone found loitering on the roadways after 8:30/9:00 (in the evening), they will be subjected to Police checks", the Mayor said.
In a press release issued by the Linden Municipality later on Thursday, it was noted that the Ministry of Communities has directed the formation of the RHEC, which will comprise of the Regional Executive Officer (REO), Deputy REO, Assistant REO, Linden Municipalities, RDCs, disciplined services: Police, Fire, Guyana Defence Force (GDF), and Customs.
The committee is a 24hour operation, and will conduct full committee meetings every 48 hours.
The release further advised that a regional curfew will be affecting the communities of Linden, Ituni, Kwakwani, Coomaka, 47 Miles, 58 Miles, Anarika, Rockstone, and all population centres in Region 10.
It added that all citizens, except essential workers with identification, (nurses, Police, military, water and electricity) must be in their homes from 8pm until 5am, and citizens found on the street may be detained.
"Businesses are directed to offer only take-out and delivery services, and cease all dining and drinking-in services.
Please follow all sanitary guidelines, and wash and sanitize your hands regularly and avoid crowds, and if you feel ill, You are advised to make contact with the following hotline numbers: 444-6127, 444-6137, 231-1166, 226-7480, 7180… If you would like more information about this topic, please call Region 10 COVID-19 PRO at 602-7389", the release explained.