— fatal accidents decrease
The Region 10 (Upper Demerara-Berbice) Police Division has recorded a 66.6 per cent increase in murders, with six cases compared to two in 2019. This is for the period of January to November 2020. Of the six cases, five are engaging the attention of the courts.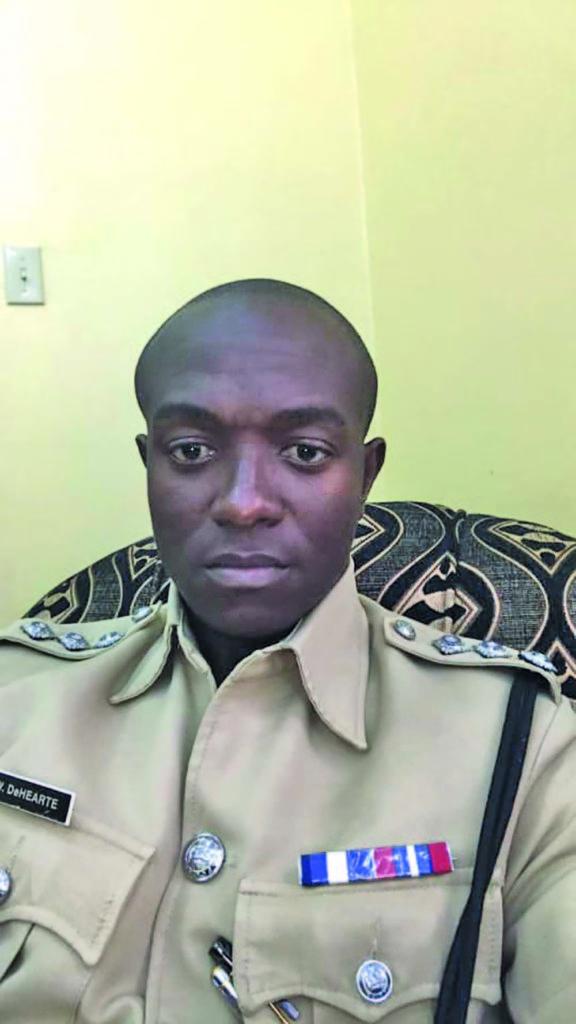 "Through hard work and dedication of the admin team, we were able to solve or bring cases to the court – 5 cases, out of the 6 that were reported," Deputy Commander, Wayne DeHearte stated during the launch of the Region 10 annual Christmas Policing Plan.
In addition, he stated that armed robbery where firearms were used also saw an increase of 66.6 per cent. There were 15 reported cases this year compared to 5 in 2019.
"Thirteen of the 15 cases that were reported for this year, we were able to successfully solve these cases and bring them to the court," he indicated.
In addition, the official stated that burglaries have decreased by 57.2 per cent, with seven reported cases this year as compared to 11 last year.
One shotgun and six pistols were recovered by Police this year when compared to none last year.
"For the year 2020, we were able to cease a number of firearms…we would have seized shotguns, pistols. We would have ceased a number of ammunitions…we're working hard to ensure the guns are off of the streets," DeHearte noted.
A total of 265 9mm ammunition were retrieved by the Division thus far for the year as compared to none for the same period last year. Four .32 rounds of ammunition were recovered as compared to one last year. Overall, there was a 4.6 per cent increase in crimes.
DeHearte said crime-solving is at the forefront for the Division.
"Crime is on our forefront, crime is foremost on our mind…persons are coming in from the diaspora, persons are going out there to shop, leaving their homes. Also going into the markets and shopping areas. We don't want people to operate in the presence of fear…Guyana Police Force is working assiduously to ensure that our communities are safe… to ensure that if crimes are perpetuated, we work assiduously towards solving these crimes," he stated.
Further, he added that the Police Force is aware that criminals congregate and plan to commit robberies. "But least do they know, we also have to sit ourselves and plan how to maintain a safe environment and also to ensure that when crimes are perpetuated, they're investigated and justice is had by the victims," the Deputy Regional Commander said.
With respect to fatal accidents, the division has recorded an overall 100 per cent decrease.
According to the figures, no fatal accidents were recorded between the period this year, as compared to 3 around the same period in 2019. As such, DeHearte praised the hard work of the regional team.
"Coupled with the hard work from the Traffic Department in Linden, we were able to see at this point a hundred per cent decrease in fatal accidents…we have so far recorded no deaths as a result of accidents…It tells me that persons are adhering to the traffic laws… that the ranks are out there executing their functions," he posited.
He also noted that the Division saw a 75 per cent decrease in the number of serious accidents, with four recorded this year as compared to seven last year.
Minor accidents also deceased, with 4 this year when compared to 8 last year. There was, however, an increase in damage accidents, with 7 being recorded this year as compared to 6 last year.
Meanwhile, he applauded the citizens of Linden, who he noted would have delivered timely information to Police.