Government has committed to building the capacity of the soon to be thriving oil and gas industry in Guyana by investing heavily in and including the country's premier tertiary institution, University of Guyana (UG).
Natural Resources and the Environment Minister Raphael Trotman said on Thursday that Government has committed to providing finance and other support to UG as it prepares by means of technical training, to embrace the promising sector.
"In collaboration with the Ministry of Education, we will be working on scholarships;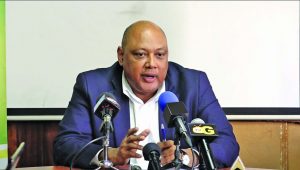 we have raised the grant from the GGMC to UG to $100 million, which will be given over the next five years to ensure that the capacity at UG is boosted to cater for oil and gas," Trotman said.
Additionally he said, the Ministry is looking to improve the functionality and the services provided by the Technical Institutes (TI) in Georgetown, New Amsterdam and Essequibo. The Ministry is also in receipt of proposals from colleges abroad which he hopes to pair with "our national institutes".
Guyana is being proactive in its approach to the emerging sector by ensuring that all mechanisms necessary for the effective management and the best outcomes for its people are in place before the first barrel of oil is produced.
He said also that Government intends to keep the stakeholders, including the parliamentary Opposition, and the populace, informed and engaged at every stage of the development of the Oil and Gas Sector.
As such, the Government will in late January 2017 be embarking on a nationwide and Diaspora three-month outreach programme to enlighten citizens on the implications and to present proposed policies and legislation pertaining to the various aspects of the evolving oil and gas industry; along with updates on other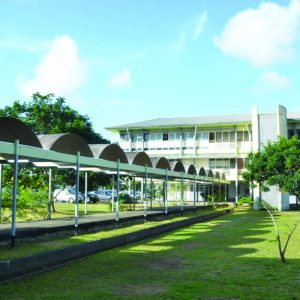 natural resource industries.
In continuing its commitment, Trotman said too that Cabinet recently gave the green-light for several initiatives to be undertaken by the Ministry in 2017 as it prepares for the petroleum industry.
To this end Cabinet has approved the Ministry's plans and projects, which include its policy and legislative agenda comprising the Upstream Oil and Gas Policy, Revised Petroleum Act and Regulations, Local Content Policy and Regulations, Petroleum Commission Bill, Petroleum Taxation and Fiscal Legislation, Health, Safety and Environment (HSE) Regulations and a Bill to provide for Sovereign Wealth/Generational Savings, Stabilization, Infrastructural Social Welfare and Citizens Participation Fund.
Of these the draft Petroleum Commission Bill was shared in early December with stakeholders, he said.