The Region Two (Pomeroon-Supenaam) Regional Democratic Council in collaboration with the Regional Health Services on Friday hosted a simple ceremony to honour nurses and midwives in observation of International Nurses Day 2021.
The theme for this year's commemoration is "Nurses: A vision for Future Healthcare".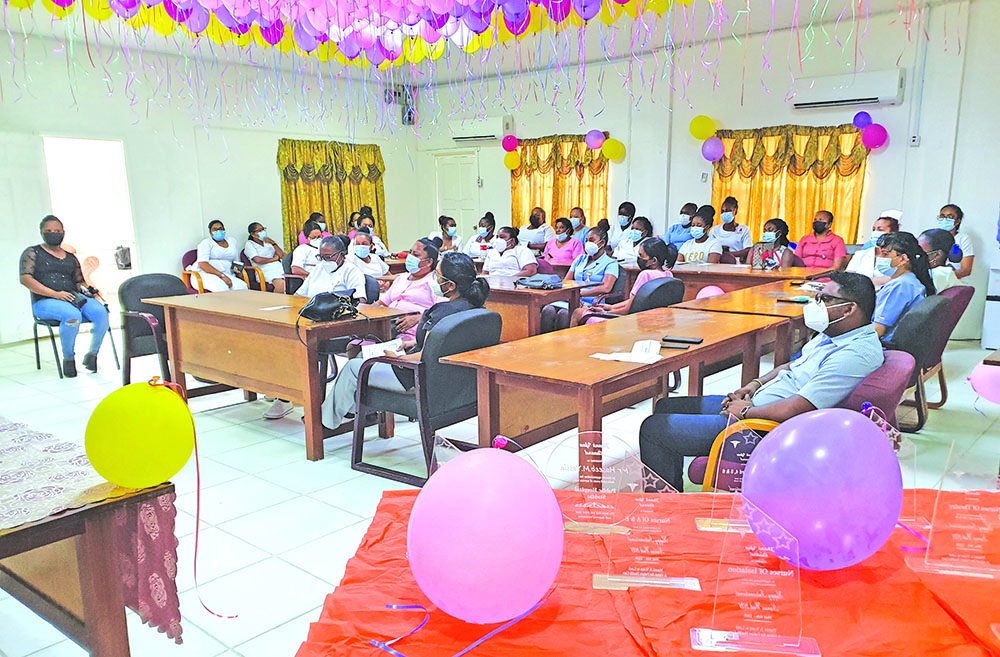 During the ceremony, the frontline healthcare workers were particularly recognised for their tireless efforts and dedication to the profession during the COVID-19 pandemic.
Regional Health Officer (RHO) Dr Ranjeev Singh thanked the nurses and midwives for their efforts and hard work, as he called on the public to treat these professionals with utmost respect.
The nurses and midwives were given plaques as tokens of appreciation. Plaques were also awarded to various wards with the Suddie Regional Hospital and the Oscar Joseph Hospital.
The nurses and midwives, in their remarks, expressed gratitude to the regional administration for recognising and honouring their efforts.
In attendance during the event were Administrator Shelly Ambrose; Acting Hospital Administrator, Omkar Persaud and Medical Superintendent, Dr Sheneer Reid.