Region Four (Demerara-Mahaica) has recorded the highest number of Human Immunodeficiency Virus (HIV) cases for 2017.
The stunning figures were displayed during the Pan Caribbean Partnership Against HIV and AIDS (PANCAP) consultation for Faith Leaders, hosted at the Marriott Hotel in Kingston, Georgetown on Thursday. The two-day PANCAP consultation is being hosted with the intent of developing an action plan to eliminate AIDS by the year 2030.
According to statistics presented, Region Four has recorded the highest number of HIV cases in 2017. This was, however, just one of the disappointing and shocking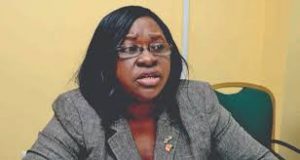 revelations made, as the country has also seen an overall increase in HIV cases, owing to the fact that 705 were recorded in 2015, 855 in 2016, and a whopping 961 cases were confirmed in 2017.
Region Four has since earned the title of the region that is most populated with HIV affected persons due to the fact that it is evidently the most populated region in the country.
Trailing Region Four was Region Three, Essequibo Islands-West Demerara, with 130 cases of HIV in 2017.
For the same year, Region Eight, Potaro-Siparuni, was documented as the Region with the least number of cases, since a mere three persons were diagnosed with the virus there.
Minister within the Public Health Ministry, Dr Karen Cummings, has said there are many gaps in AIDS responses, which deserve some attention.
She said, "There are still major gaps in the AIDS response, and then there are barriers that still stop people from accessing quality health care services. Too often, stigma and discrimination prevent people from accessing the much-needed health care…this situation needs to be promptly addressed, in order to ensure equitable and equal access to treatment is universal among those living with HIV".
The Minister went on to encourage the use of treatment, as she noted that neither HIV nor AIDS is a death sentence.
"HIV is no longer a death sentence. When the HIV outbreak first began, (the disease) most individuals developed in about eight to 10 years, and once persons were diagnosed with AIDS, he or she had a two year life expectancy…HIV is no longer a terminal illness we describe it as a chronic, manageable disease," Cummings added.
The Health Minister took the opportunity to encourage the religious leaders to continue working together as they seek to develop solutions to reduce the spread of the virus.
The two-day consultation with Guyana's national faith leaders will conclude today.
The initiative is part of a series of engagements with faith leaders in Guyana under the PANCAP Justice for All (JFA) programme.
Over the two days of the session, the 40 participants would propose solutions for resolving the challenges in developing a viable faith leaders' network, and focus on how and what can be done to end AIDS.