Rice farmers living in the Mahaica Creek, Cane Grove areas in Region Five (Mahaica-Berbice) are complaining about the deplorable conditions of the many access dams and bridges in the area.
Farmers, particularly those using the Huntley access dam on the left bank of the Mahaica River, have voice their frustrations over the deplorable conditions of the dam. They described the access dam as impassable, deteriorating and muddy.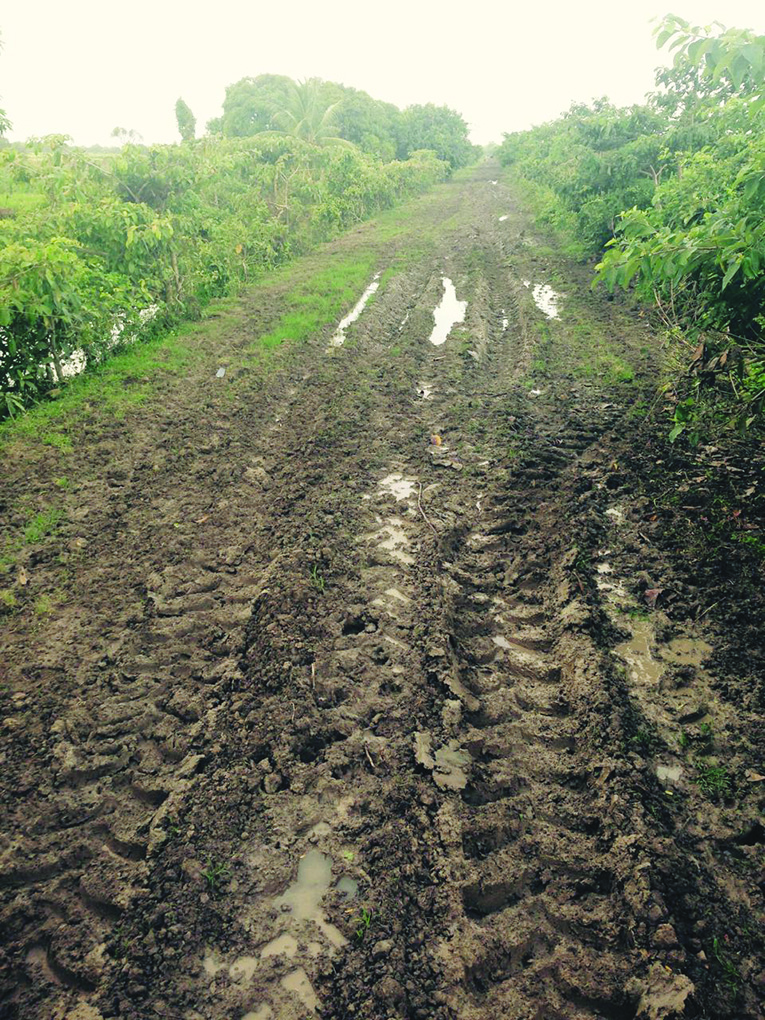 Rice farmers who spoke with Guyana Times explained that they have no other choice than to use the Huntley access dam to venture to their rice fields. Currently, over 30 farmers frequent the area and over 500 acres of lands are under rice cultivation.
When ask if there are any more access roads, farmers said no such access exists; lamenting that many times, tractors often become stuck in the muddy pathway. Rice farmers are preparing for harvesting in the area and are already faced with many challenges. Scores of them are pumping water from their fields; and as such, they have to use the access dam to get to their fields. They have also commented that they are worried about the prevailing condition of the dam and what will happen when harvesting commences, questioning how the harvesters would reach the area.
They are therefore calling on the Cane Grove Neighbourhood Democratic Council (NDC) to rend assistance to rectify the dam.
"We really need the dam to fix, tractor passing over and over and are often stuck, the condition is making us face more struggles in the rice industry, we need some excavating work to be done" Daleep Esreepersaud, a farmer explained.
Farmers have also echoed calls for the Agriculture Ministry through the NDC to assist in mobilising an excavator to assist in the maintenance of the Huntley Access Road. They have also requested for the bushes at the side of the access road be cleared, allowing the dam to be wider for traversing vehicles. In the past, rice famer conducted private works on the access dam, however, they are requesting Government's assistance this crop.