The Region Six Administration is calling for the ban on impounding animals to be lifted.
Prime Minister Moses Nagamootoo, in his capacity as Acting President, had last

month imposed the ban after cattle farmers in the flooded Kokerit Savannah had complained of difficulties in removing their animals to dry ground, located in the residential areas of Black Bush Polder.
There are reports that cows, sheep and goats have been feasting on rice crops.
On Thursday, some of the affected farmers met with the Prime Minister's Regional Representative, Gobin Harbhajan, with whom they pleaded to ask the Prime Minister to have the ban removed, since the cattle farmers were allowing their animals to roam in the rice cultivation areas knowing that they cannot be impounded.
Many of the rice farmers are themselves cattle farmers.
 Harbhajan explained that, over the past few days, several groups of rice farmers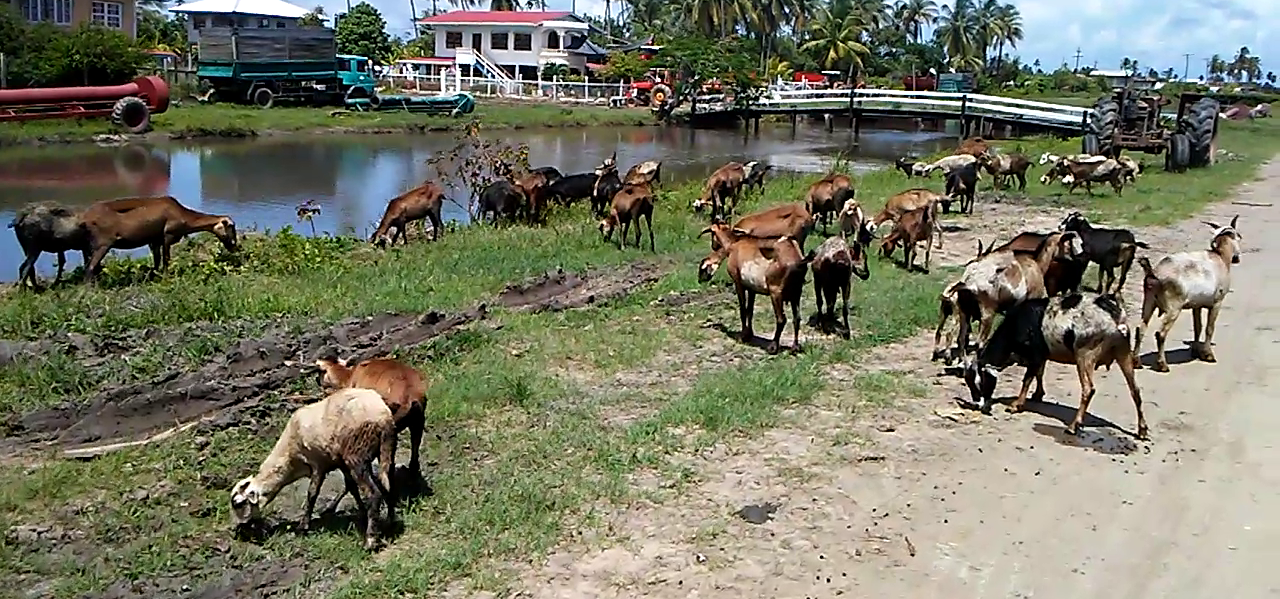 have been flocking his office with one request. He said a letter to that effect has since been dispatched to the Prime Minister and has been copied to the Agriculture Minister and the Minister of Communities.
Meanwhile, at Thursday's sitting of the Regional Democratic Council's (RDC's) statutory meeting, Region 6 Chairman David Armogan said the situation is somewhat different to what it was when the ban was imposed.
His comments came in response to a request from Persaud, who noted that several farmers have lost parts of their crops as a result of the animals.
The Prime Minister, while imposing the ban, did warn that owners will have to act in a responsible way. Particular reference was made to crops and to the road which is used by vehicles at nights.
Some rice farmers have reported that animal owners would have as many as one hundred head of cattle grazing in the vicinity of rice fields, along with similar numbers of goats, and they would have just one person taking care of all those animals.
According to Armogan, in light of the circumstances, the RDC must make representation to the relevant Minister on behalf of the rice farmers.
Meanwhile, the Prime Minister has said it is the Public Security Minister who must make the call. Minister Khemraj Ramjattan, who has responsibility for public security, is expected to address the issue during a visit to Berbice.