On Wednesday morning, a 35-year-old Bourda Market vendor, Ras Paris, made his appearance before the Georgetown Magistrates' Courts in relation to a recent case of trafficking in cannabis, which allegedly occurred on October 3, 2017 at North Ruimveldt, Georgetown.
The unrepresented accused who is also a resident of the North Ruimveldt community, pleaded not guilty to the charge which alleged he trafficked 448 grams of cannabis.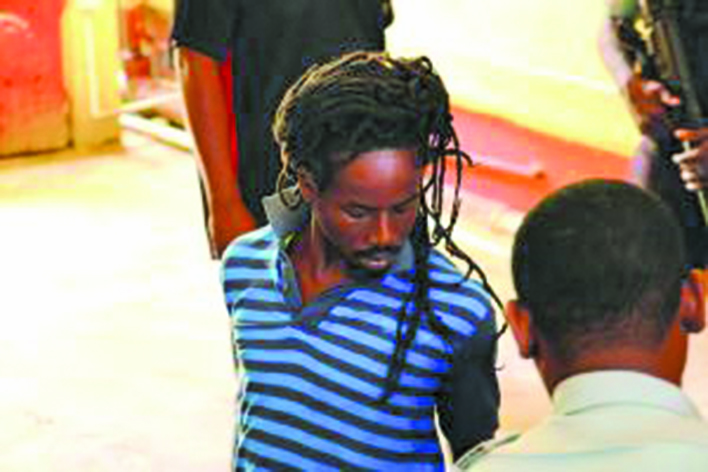 The State's Prosecutor, even though posing a strong objection to bail on the basis of the prevalence, seriousness and penalty attached, made no mention of the pending or previous matters the accused has/had before the courts of Georgetown.
In April of this year, Paris was released on $200,000 bail for a charge of trafficking in two pounds of cannabis. However, it is unclear whether the trail is ongoing or he was acquitted of the charge.
According to Payne, the accused was busted red-handed by the Police with a black bag in his hand containing the suspected narcotic on the day in question.
Nonetheless, Paris continues to maintain his innocence, claiming the narcotics were discovered in the upper flat of a building occupied by two other persons – present at the time of search – who were for reasons unknown "put away" by the Police, purporting to be mere scapegoats in the matter.
Owing to the incomplete status of the file, the matter was adjourned to be heard on October 25. Meanwhile, bail was refused and the accused was remanded to prison until the next hearing.