Republic Bank Guyana Ltd (RBL) took the opportunity on Wednesday to reward 2017's most outstanding academic performers as part of its "Power to make a difference" initiative.
The Bank collaborated with the Education Ministry and the University of Guyana (UG) in order to honour the most exceptional performers in the primary, secondary, and tertiary levels.
"This initiative is among our various efforts to serve, honour, encourage and empower Guyana's youth towards a life and a future of excellence," RBL Managing Director Richard Sammy stated.
While highlighting that the Bank was in the habit of tracking excellent academic performances of their past awardees, he referenced one of this year's awardees,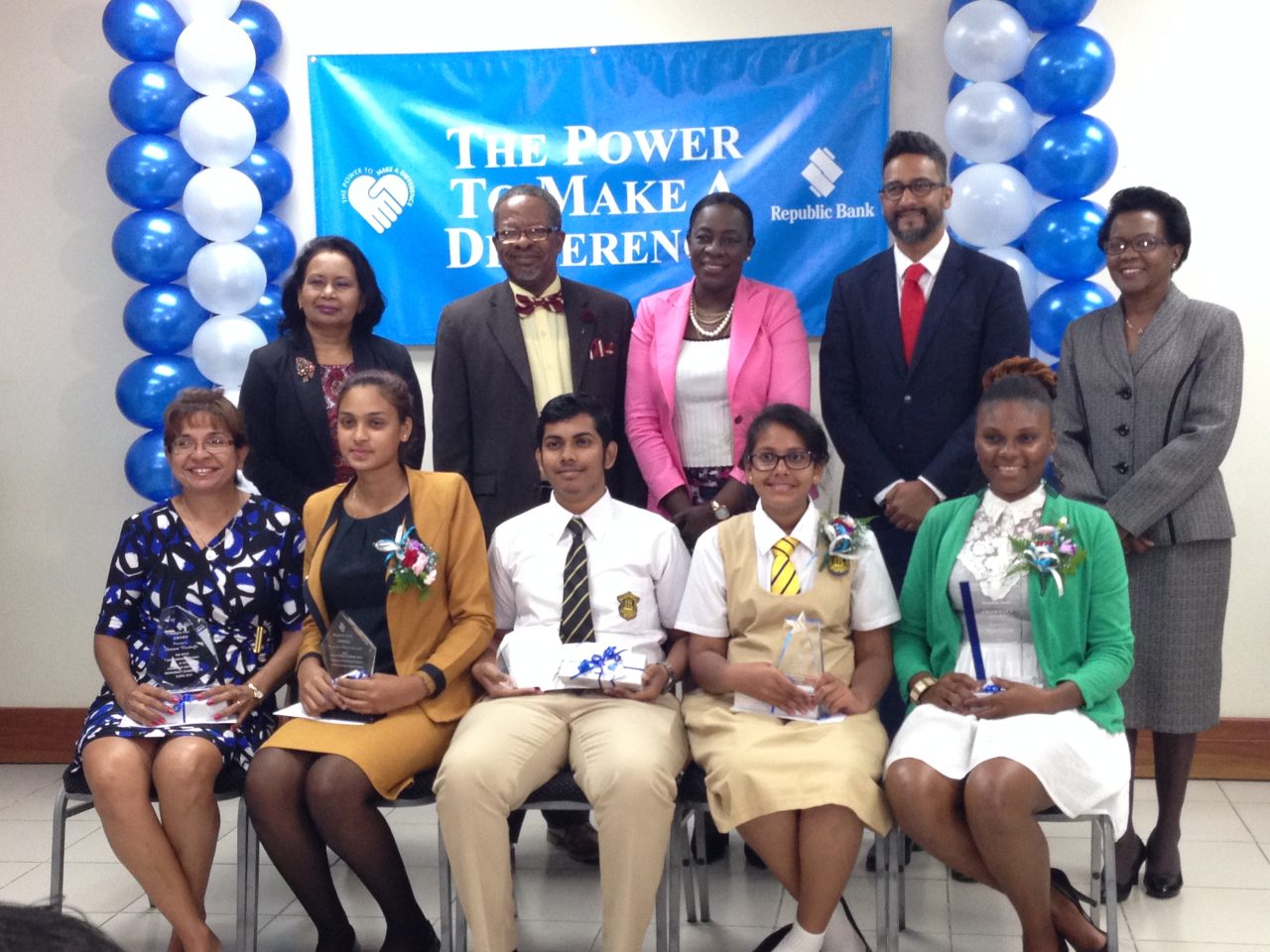 Michael Bhopaul, who performed excellently at the National Grade Six Assessment (NGSA) in 2012 and recreated a similar feat at the 2017 Caribbean Secondary Education Certificate (CSEC) exam.
Among the other awardees were Saskia Twahir, the 2017 NGSA top performer; Shannon Woodroffe, the 2017 Caribbean Advanced Proficiency Examination (CAPE) top performer; Elsie Harry, the 2017 UG Valedictorian and Shania Annirood, the best graduating banking and finance UG student. The awardees were in receipt of monetary gifts, plaques, and tokens.
The feature address was presented by Professor Ivelaw Griffith, Vice Chancellor of UG. The Professor charged the students to not only continue working hard to achieve their goals but to remember those who have fuelled their success and be rounded students and individuals. In quoting Isaac Newton, the Vice Chancellor stated, "If I have seen further, it is by standing on the shoulders of giants. Do not forget the giants in your life."
Also in attendance of the annual "Power to make a difference" ceremony was Education Minister Nicolette Henry.