Little Quavon Forde, who died a few months after his birth, was said to have suffered from respiratory issues according to the Georgetown Public Hospital Corporation (GPHC). This was revealed in a statement released by the entity weeks after it was reported that the child received burns from a headlamp in one of the incubators.
He was born in December 2018, but his birth was premature since he arrived one month earlier than expected.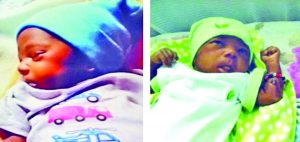 The hospital claimed that the post-mortem examination of the burns, which were termed superficial, were not life-threatening. It explained that this was sourced from the physician that looked at the child after the lamp exploded. The bundle of joy had been transferred to the Burn Care Unit.
This comes as a far cry from what relatives of the deceased child indicated when they accused the GPHC of negligence at the hands of practitioners.
His grandmother, Sharon Harding, in an interview with this publication on Wednesday, explained that the baby was incubated until he was fully developed and his parents were allowed to visit every day.