The Management of Guyana's leading youth and sports organisation, the Rose Hall Town Youth & Sports Club, MS offered congratulation to the Guyana Under-19 Female Cricket Team for their championship victory in Trinidad.
In a release the club applauded the performance of the young team while singling out Shabika Gajnabi for her outstanding leadership.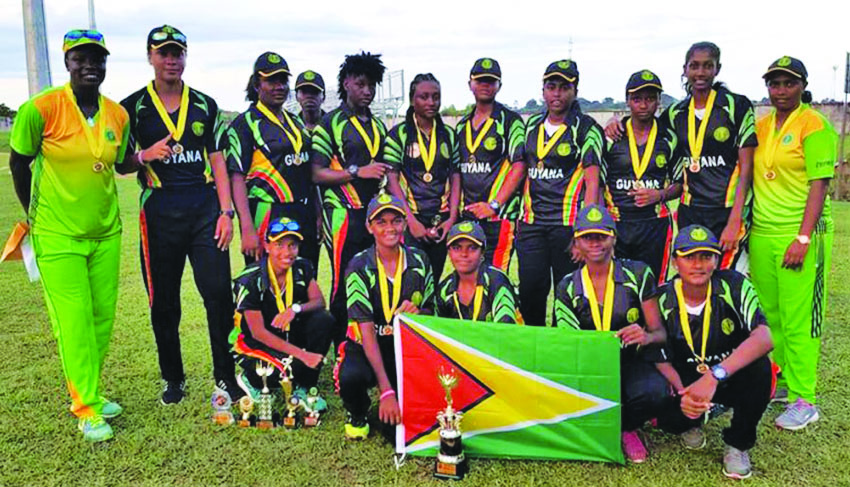 "Special mention must be made of our eight members who made up more than half of the team while we must acknowledge the outstanding leadership of our member Shabika Gajnabi who led by example on and off the cricket field," the release stated.
"We have always instilled in our members that success only comes through hard work, dedication and faith in god. The girls have done all of us proud and together they are the result of a carefully planned cricket development programme which allows them to fulfill their true potential.
The Rose Hall Town Youth & Sports Club, MS, is the only cricket club in Guyana to have a female cricket team.
Management of the club also expressed gratitude to Avia Lindie and Metro Office Supplies for their investment into the female team which has produced a huge pool for Berbice, Guyana and West Indies Female cricket.
The Club would also be honouring eight female members and Junior Sinclair, Kevlon Anderson, Sylus Tyndall and Kevin Sinclair who represented Guyana at the junior level during 2017.