Rising tennis star Sachia Vickery after committing to represent Guyana at the 2020 Olympic Games in Tokyo will be giving back to the land of her parents today at the GBTI Tennis Courts in Bel Air, Georgetown.
Vickery who met with Social Cohesion Minister, Dr Georger Norton on Wednesday told the media that she would be visiting the courts at 18:00h to meet and mingle with the Guyanese tennis players as well as to distribute racquets and other gears to the younger children.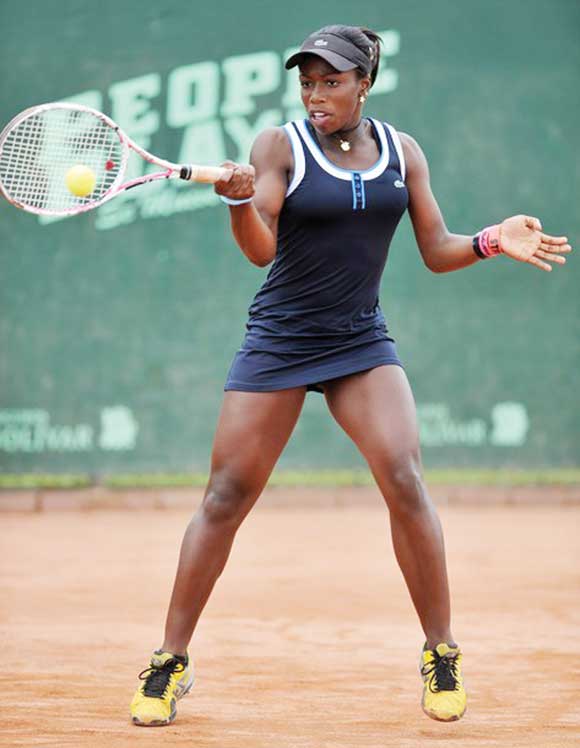 Sachia's mother, Paula Liverpool hails from Kwakwani while her father Rawle Vickery was born in Linden.
Vickery is still relishing her well-deserved climb in the latest World Rankings and is on the verge of breaking into the WTA's Top 100 for the first time after she had the best week of her career in Auckland, New Zealand.
She not only reached the first WTA semi-final of her career, but also set a brand new career-high of No.106 in the world (according to the latest WTA Rankings).