A Tucville, Georgetown resident who was seen in a viral-video altercation with Police ranks was on Wednesday released on bail after being slapped with a charge of robbery with aggravation.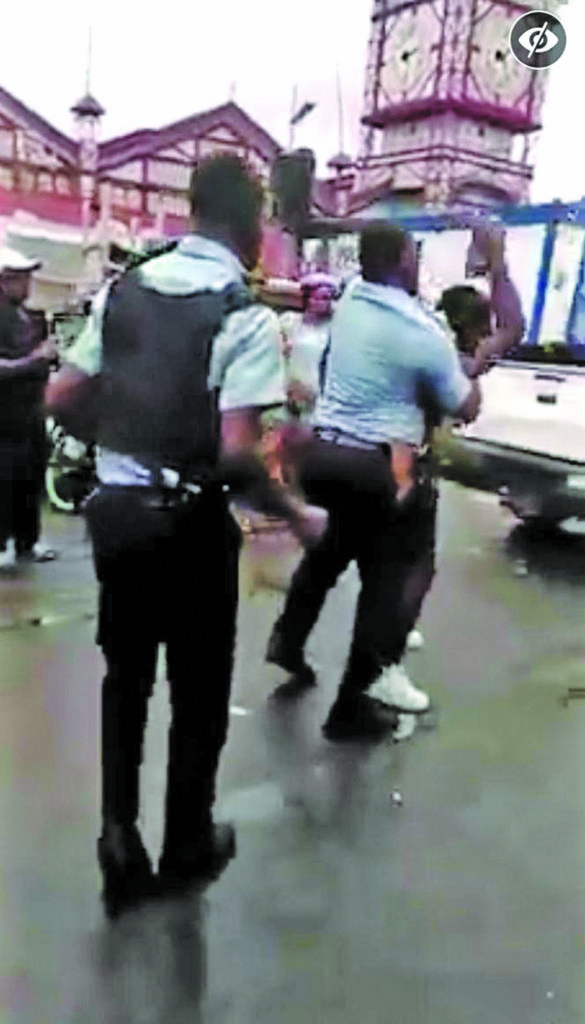 Clive Fields, also known as Anthony Prince, 21, pleaded not guilty to the charge, which stated that on January 3, 2020, in the vicinity of Demico House, Stabroek, Georgetown, he robbed Ricky Menque, a 31-year-old Venezuelan national, of a Samsung cellphone and $25,000.
The robbery accused was placed on $30,000 bail by Chief Magistrate Ann McLennan at that Georgetown Magistrate's Court.
Police had said that Menque, of Friendship, East Bank Demerara, was in the vicinity of Demico House, Stabroek, Georgetown, when he was reportedly pounced on by three men.
Investigations revealed that Menque had just exited a minibus, and was walking on the pavement in the vicinity of Demico House when three men who were walking in the opposite direction relieved him of the items before making good their escape.
According to the Police, at about 17:00h on the said day, Fields was arrested and positively identified by the victim as the person who had robbed him. Police in a statement said that while ranks were arresting Fields, he became aggressive and attack them.
"The ranks…were forced to defend themselves," the statement added. This led to a physical confrontation between the robbery accused and the ranks. Part of the ordeal was captured on video and circulated on social media. Fields was eventually subdued and taken to the Brickdam Police Station.
While in custody, Police said, Fields refused to be taken for medical attention. The three injured Police ranks were treated at the Georgetown Public Hospital. The Police Office of Professional Responsibility (OPR) is investigating the matter.
In the meantime, the Police Force is asking anyone who may have witnessed the incident between Fields and its ranks to make contact with the Officer in Charge of the OPR on 227-1926, or the Commander of the Regional Police Division on 226-1389.