58th Annual Nationals Schools Cycling, Swimming, Track and Field Championships
…16 records broken by day 5
By Jemima Holmes
The Leonora Synthetic Track and field facility was once again a hive of activity as Guyana's school aged athletes put on a show on the penultimate day of competition, shattering records and making a name for themselves.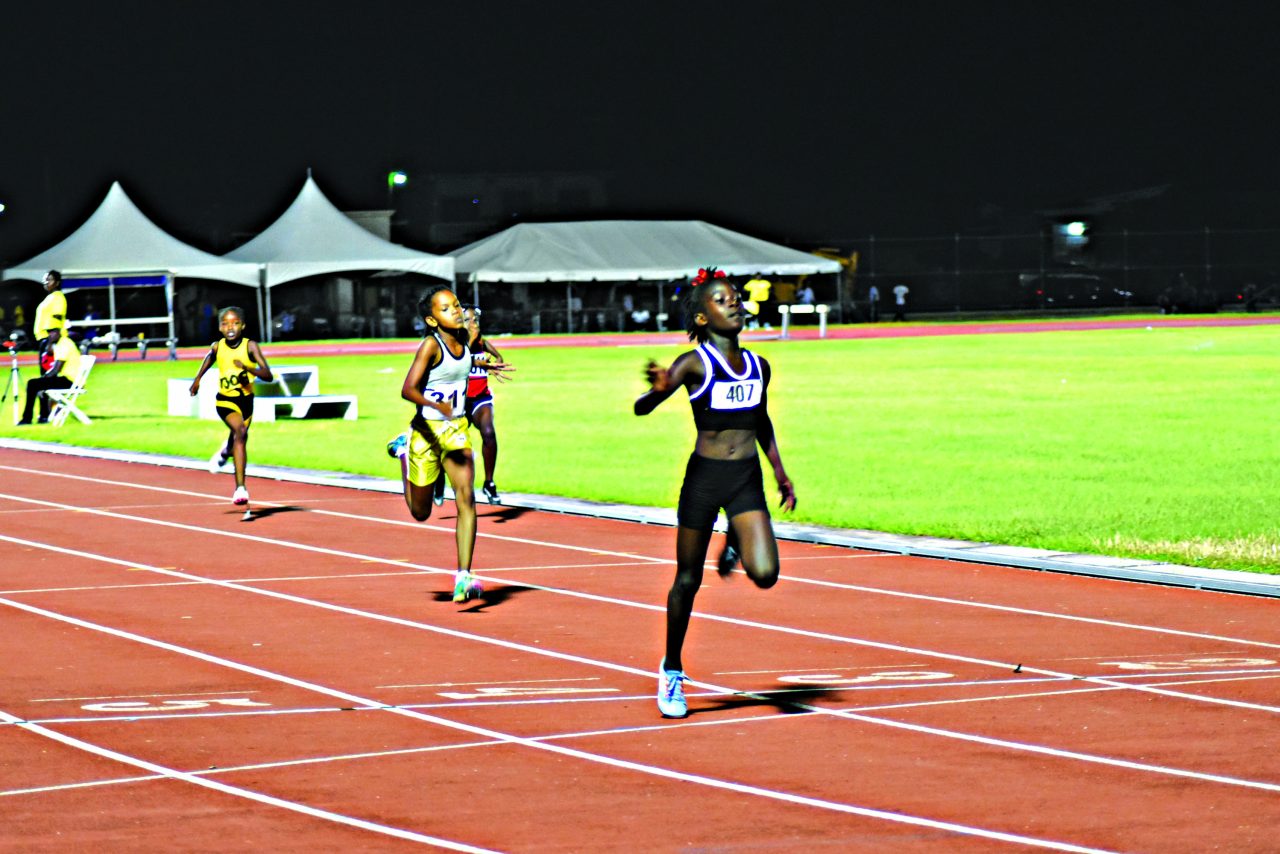 With the rain subsiding as compared to the previous day, the athletes donned their district colours to participate in the 200m, 1500m, medley relays and a handful of field events.
However, it is no secret that the 200m sprint was the most-anticipated event of the days. As the races were announced, the sizeable crowd became uneasy, shifting in their seats to get a better view of the bend and homestretch. The first 200m race called was the Boys U-20 that Shane Haynes of Distric 10 took convincingly. Alwyn Prince (District 4) and Anthony Griffith (District 11) had to settle for second and third. The ladies' U-20 race saw Tonya Rawlins of District 3 continuing in her winning ways. She was followed by District 13's Analissa Redmond and Leona Jones (District 10).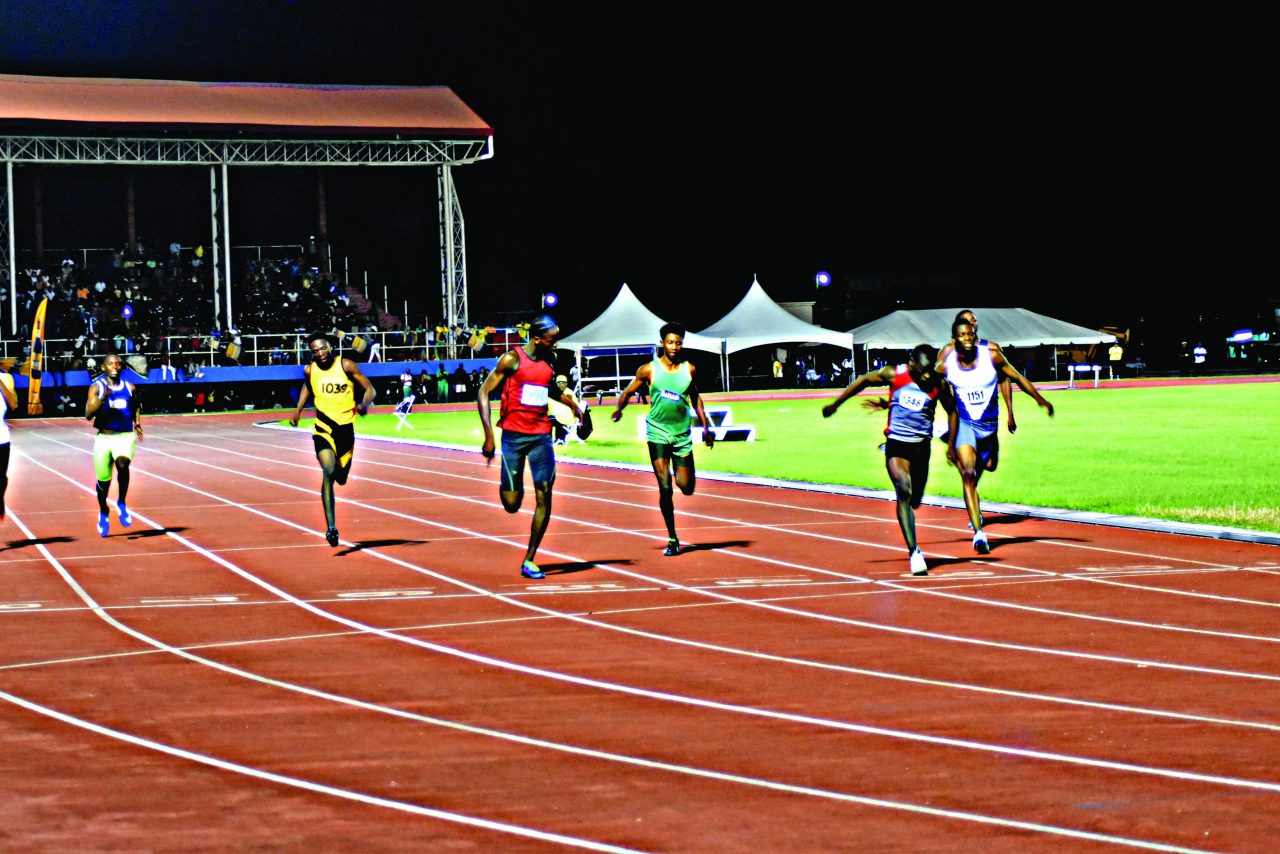 The best 200m race of the night could be given to the boys' Under-18, which saw fierce competition. The race was unsurprisingly one of the fastest of the evening, featuring a number of seasoned runners. Emerging from the pack just on the beginning of the homestretch, Deron Roberts distinguished himself to take the lead and the win. The young man out of District 13 ran 22.36s to take the 200m gold after copping the 100m gold on Wednesday evening. Daniel Benasamin (District 11) and Godwin Humphrey (District 5) finished as runners-up.
Another scintillating performance came from little Akeela Dover, who is 'in the thick of things' at the National Championships. The young lady has not only excelled on the track, but has shined in the field events. On Thursday night, however, she made the 200m U-10 race her own with a commanding win. From the sound of the gun, the young woman was several strides ahead of her colleagues and maintained her lead until the finish.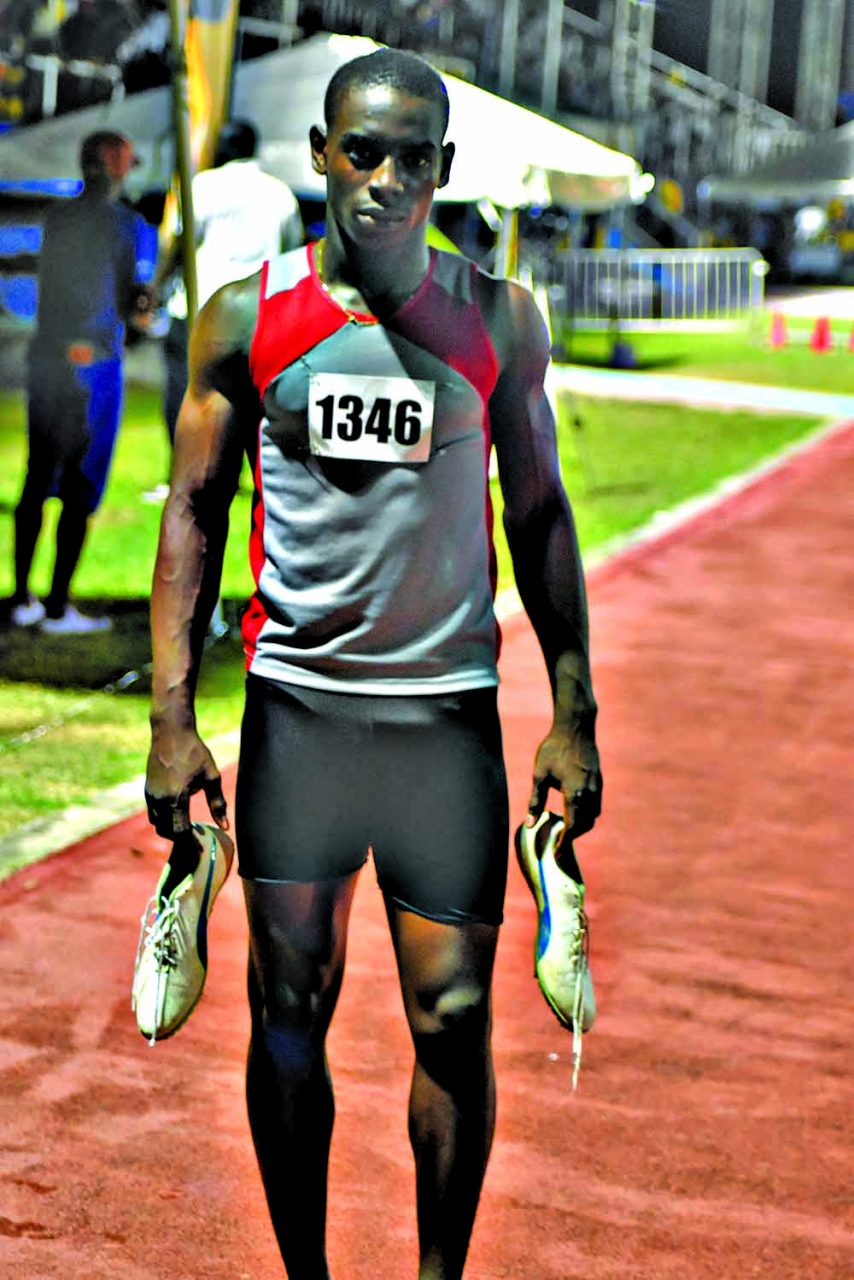 Other 200m results:
U-18 Girls-1st Deshanna Skeete (District 10)
2nd Aaliyah Kelman (District 14)
3rd Binka Joseph (District 3)
U-16 Boy's- 1st Osrick Pellew (District 4)
2nd Tyndall Wesley (District 11)
3rd Richard Blake (District 3)
U-16 Girls- 1st Brianna Charles (District 11)
2nd Keliza Smith (District 3)
3rd Princess Browne (District 12)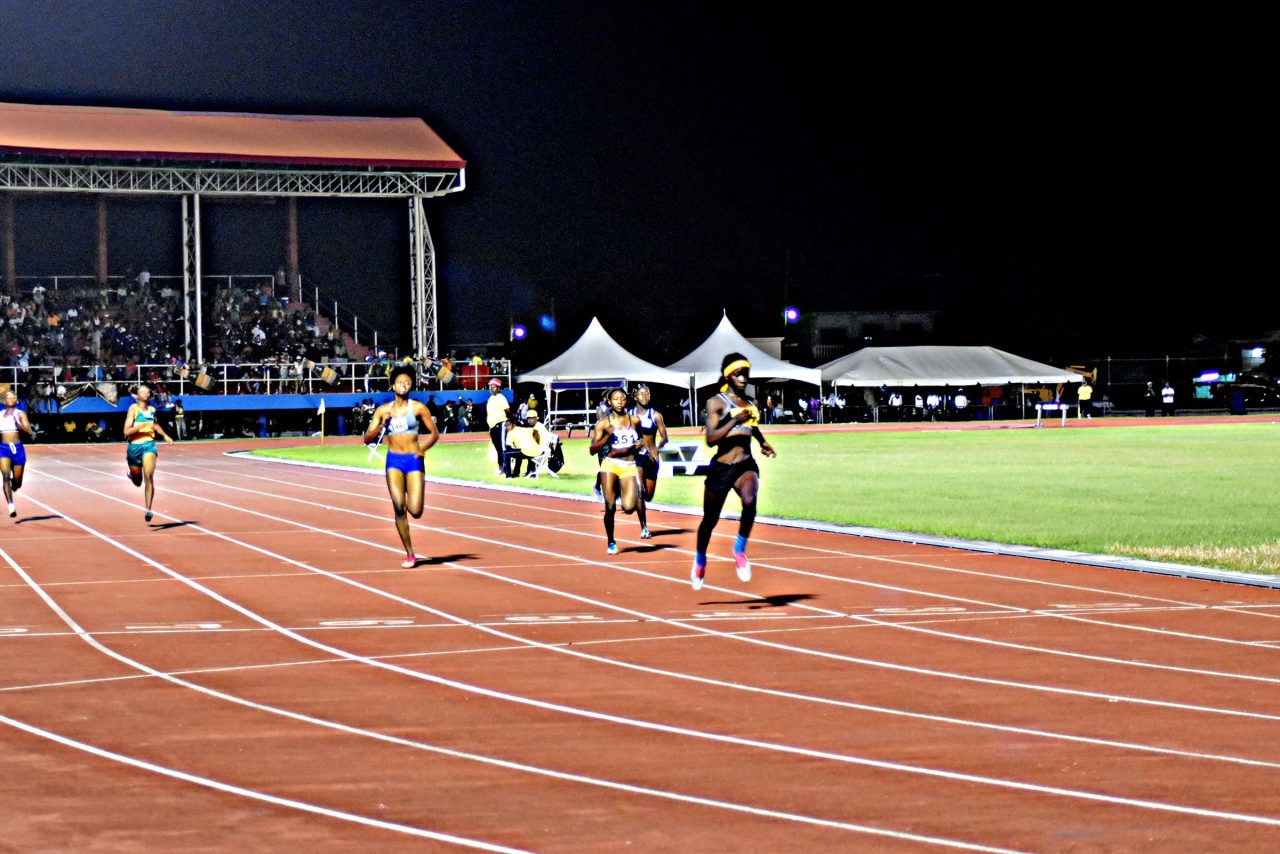 U-14 Boys- 1st David Higgins (District 12)
2nd Shaquan Nelson (District 3)
3rd Shane Calistro (District 1)
U-14 Girls- 1st Odessa France (District 14)
2nd Putrins Sullivan (District 6)
3rd Donna Lowe (District 13)
U-12 Boys- 1st Jaylon Choo (District 4)
2nd Malachi Austin (District 12)
3rd David Blake (District 3)
U-12 Girls- 1st Tianna Springer (District 12)
2nd Teola Tyndall (District 6)
3rd Akela Hall (District 3)
U-10 Boys- 1st David Williams (District 3)
2nd Orlando Carrington (District 15)
3rd Joshua McArthur (District 4)
The action continues at the Leonora Synthetic Track today with the 400M, 3000M, 5000M finals and the official closing ceremony of the 2018 championships.
Points Standing Up to press Time (Students):
Upper Demerara Kwakwani, District 10- 357 points
West Demerara, District 3- 249 points
East Coast Demerara, District 4- 228.5 points
North West, District 1- 225 points
West Coast Berbice, District 5- 224 points
Corentyne, District 6 -209 points
New Amsterdam,District 15- 209 points
East Bank Demerara, District 14- 205 points
Essequibo Coast/ Pomeroon, District 2- 186 points
East Georgetown, District 12- 183 points
North Georgetown, District 11- 157 points
South Georgetown, District 13- 133.5 points
Bartica, District 7- 127 points
Rupununi, District 9- 98 points
Potaro Siparuni, District 8- 31.5 points