Roraima Airways Limited of Bel Air Park, Georgetown have thrown their support behind the Georgetown Softball Cricket League Inc (GSCL) for the hosting of the inaugural President's Cup tourney, which is set for play from March 5 to 7.
Yesterday, at the company's Bel Air Park offices, Roraima Airways' Reservations Manager Gilleon Chase presented two complimentary tickets for travel to Kaieteur Falls to Secretary of GSCL Inc, Telesha Ousman-Yamin.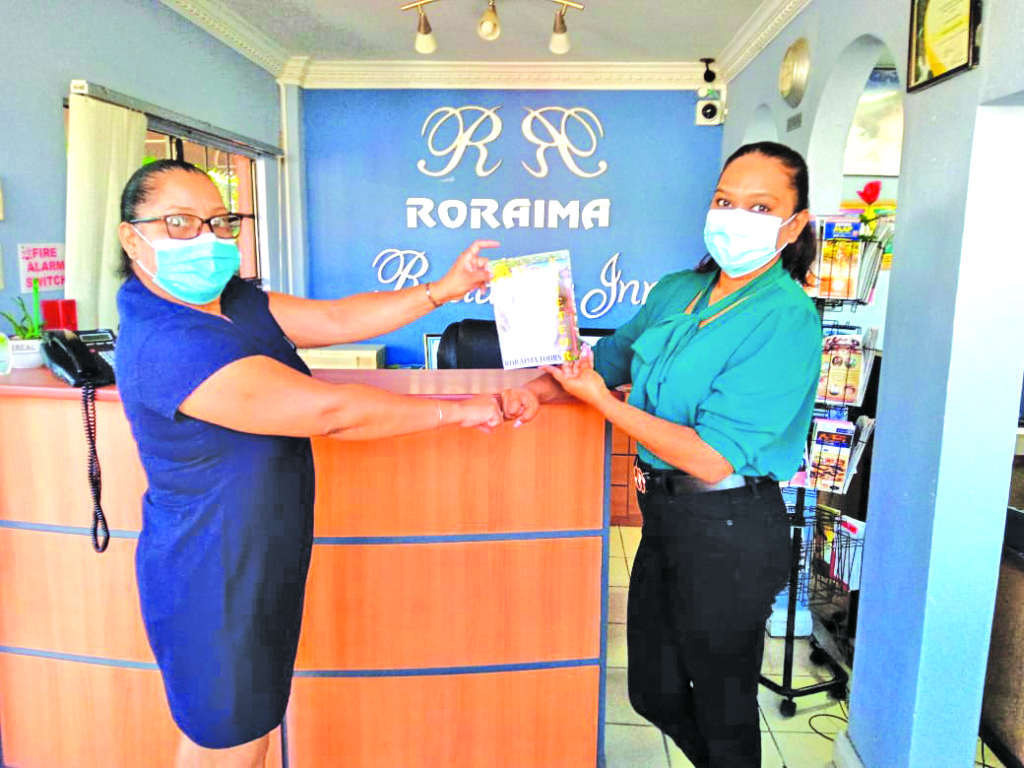 Chase declared the company happy to be part of the competition, and wished the teams well. She described cricket as a unifying influence, and said the company is happy to give back to the community. Moreover, she pledged the company's continued support for the tourney.
Ousman-Yamin thanked Roraima Airways for their backing, and revealed that the GSCL hopes to make the tournament an annual feature. She also reminded that teams have until Sunday, February 22, to deposit a refundable $60,000 so as to confirm their participation.
This inaugural President's T20 Softball tournament would be contested in three categories: Open (All ages), Masters (over 40 years old) and Legends (over 50 years old), and games would be played at venues in and around Georgetown.