Thanks Guyanese fans for support
By Timothy Jaikarran
At the end of it all, Guyana remained winless in the FIBA World Cup Central America and Caribbean Pre-Qualifiers 2023. They were unable to book a spot in the top three to advance; nevertheless, captain of the side, Stanton Rose Jr, said he has gained a lot of experience despite the team remaining winless.
Rose was one of the top performers of the team. He scored a total of 74 points over the four games, with an average of 18.5 points per game.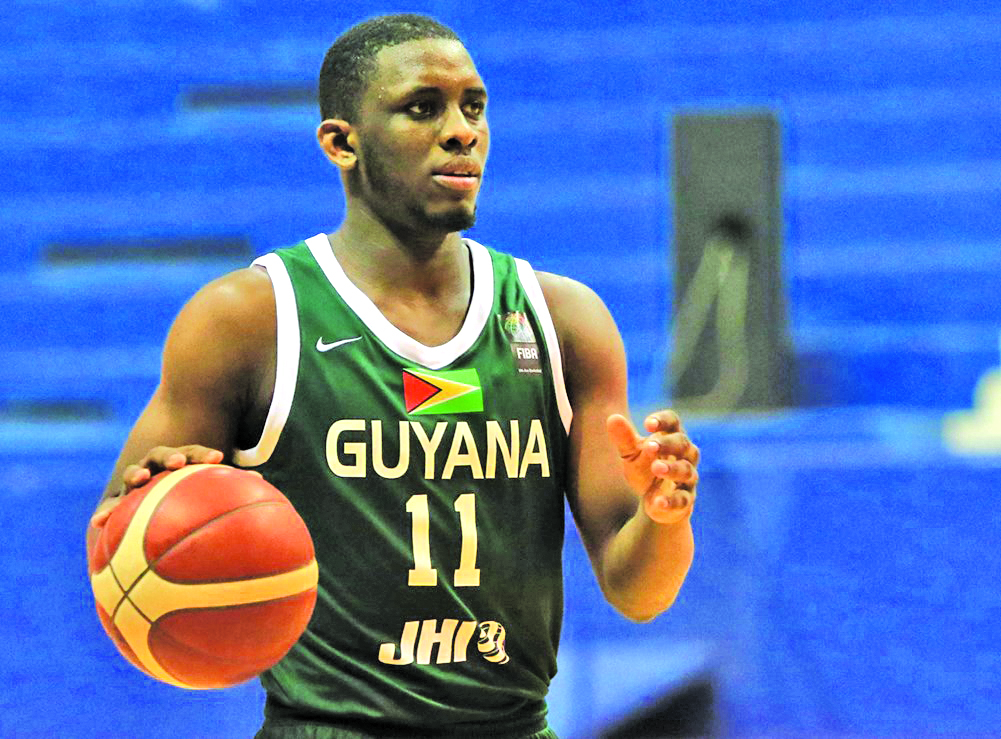 In an exclusive interview with this publication, Rose was asked to comment on the team's results, and he said, "The experience was great. Through this tournament, I learned a lot, and took them seriously. In terms of the loss, it started off the court, didn't have much chemistry there, and it translated to the (performance on) court.
"We lacked everywhere, and needed to improve on everything. Some of the positives of the tournament would be that we fought hard, got better (with) every game, and now we know what to work on in order to be better for another tournament."
Rose noted that Head Coach Junior Hercules always stayed positive through it all. He reiterated that people often forget that the game of basketball is a team sport, and there are things on the court players do that contribute to a loss.
Rose relayed that Hercules tried his best, despite having things not working out. However, he said, it is all a part of the process of life and the team would have to move on from the past and look towards a better future.
When asked about his personal game, Rose added, "It was rough for me, but I still learned more about leading a team. Some of my highs were making winning decisions & keeping the team together. For me, the lows would be not giving us a win, not being a leader for the entire game."
Rose also thanked Guyanese fans for their love and support. He said that despite it all, he loves them and is apologetic for the team coming up short.